I've been on the hunt for my next horse for quite a few months now. But it wasn't until recently that I finally made it down to Florida to try a bunch of horses. After looking at a total of 18 horses over two days, I decided that none of them were quite right for me. I'll be heading back down to Florida soon to look at more, but I wanted to share a few of the things I've learned throughout my search.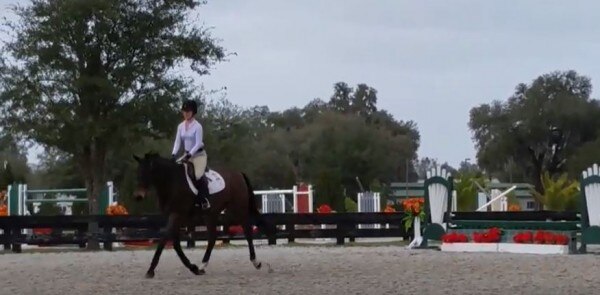 Be honest!
If you are really not feeling that specific horse, speak up and tell your trainer or the person you're working with. They will appreciate it much more if you speak up sooner rather than later. Being honest will help everyone save time and save the horse from jumping around for an hour when you knew 45 minutes ago that he/she wasn't the one. It may feel uncomfortable, but everyone will be happier not to have their time and horse wasted.
Trust your gut!
If your trainer thinks it's the perfect horse for you, but you disagree, that's okay! You should always trust your gut feeling. If you don't think it's the right horse for you, then it is not the right horse for you, no matter what anyone else says or thinks! In the long run, you are the one who has to ride it every day.
It's okay to be picky!
I think I may be the pickiest person out there when it comes to looking for a horse (or anything for that matter). In my defense, I am coming off of my "once in a lifetime" horse and I know it isn't going to be easy to find something that will measure up to him. I've had multiple people tell me that I am never going to find exactly what I'm looking for. But I am determined, and I am patient. I know the perfect horse is out there somewhere waiting for me, and I am okay with spending the time waiting to find it. I don't want to rush into anything that I am not 100% confident on. I would rather take the time and make sure I end up with the right horse for me than rush into something that I may end up not liking in the long run.
What to bring
Packing has never been easy for me. I always over pack and end up not using half of the stuff I bring. Packing for traveling to try horses is extra complicated, since usually I'm flying and am only gone for one or two days, so I try to only bring carry-ons and limit my packing to just the necessities. My two carry-ons are usually my saddle and a backpack with all my gear. Depending on what airline I'm flying (some let you check a bag for free), I'll sometimes check a bag to save myself from lugging around my saddle and all my gear through the entire airport. Hopefully this packing list can help you narrow down what to pack!
1. Saddle Carry Case
My trainer likes for me to bring my own saddle when trying horses. I don't trust what would happen to it if I checked it, so I always carry it on. In addition to my normal Antares saddle cover that I use every day, when traveling I also use the Saddle Carry Case. This way I know my saddle is extra protected, especially when trying to make it fit into those tricking overhead bins on the plane (which always makes me nervous!). A handy tip that I recently learned is that you should take your stirrups off of your saddle and stick them in your checked bag. Not only will this making lugging your heavy saddle through the airport easier, but it will also save you time (and questioning) when going through security!

2. The Tailored Sportsman Ice Fil Shirt
This is the perfect shirt for trying horses, especially in warm areas like Florida. This top tucked in with a belt is a clean and professional look, which is important when making impressions on people you're meeting for the first time. I might be slightly obsessed with these shirts, and maybe own a few too many (is that even possible?!), so usually I'll pack one to wear each day. My favorite colors are heather and cornflower! My extremely pale, New England skin was definitely not prepared for the Florida weather when I went to try horses, so I wore these shirts for the few days I was down there to keep my skin from burning and to keep cool. I managed to come back burn free, and didn't die from the heat!!

3. The Tailored Sportsman Trophy Hunter
I always bring a few pairs of these in tan to complete my classic look! One of the reasons I love these so much is because of how comfortable they are, which makes wearing them all day and riding multiple horses super easy.

4. The Tailored Sportsman Quilted "C" Belt
In black, of course, to complete that clean classic look!

5. Ariat® Devon Pro VX Paddock Boot and Tredstep Deluxe Half Chaps
To save space in my bag, I will usually just bring my paddock boots and half chaps instead of bringing my tall boots.

Of course, I also bring my helmet (and hairnet) along with my own crop and spurs.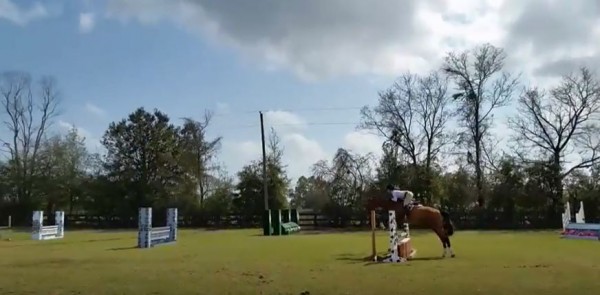 I hope these tips can help you prepare for the next time you go to try horses and I wish you good luck on your searches!