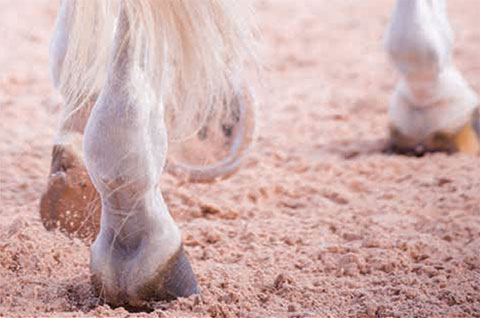 Since 1999
Changing the world, four hooves at a time
At SmartPak, we're on a mission. We're making the world a better place, using our smarts to power healthy horses and happy riders.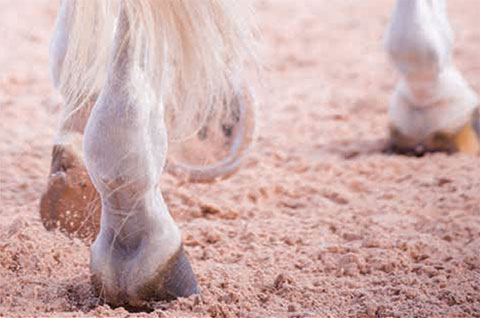 Our Inspiration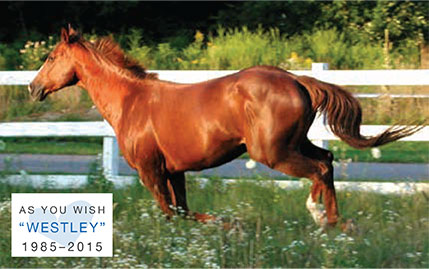 It all started with a horse named Westley.
Our founder, Becky Minard, loved a horse named Westley. Westley's vet said he needed daily supplements, so Becky bought them right away.
But it wasn't long before she noticed they weren't getting fed every day... and that Westley wasn't alone. Turns out supplements were a struggle for horse owners and barn managers everywhere!
And so a solution was born: the SmartPaksTM supplement feeding system!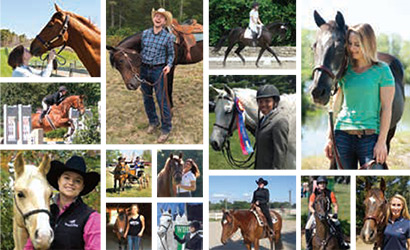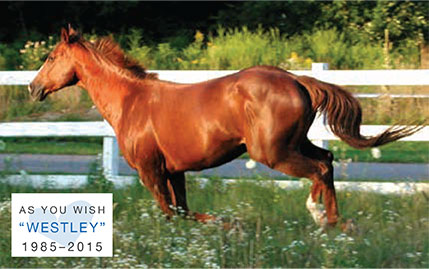 Our horses continue to inspire us today.
(And so do yours!)
Around here, we're fond of saying "we get you because we are you," and it's true. We're a bunch of horse-crazy kids who grew up to become rider-focused SmartPakers. And we pinch ourselves every day that we get to come to work at a place where letters from customers include pictures of ponies.
Healthy Horses
Reality Check
Horses evolved to lead consistent, healthy lives, with relatively minimal exertion. However, modern horses don't live that way, which can cause big problems.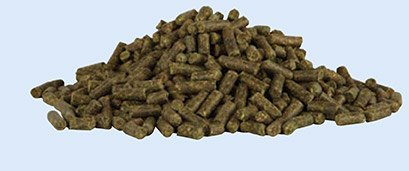 You don't have to go it alone
Every horse is different, and we think it should be easy for you to create a customized supplement program that provides everything your horse needs and nothing he doesn't. That's why we've got Horse Health Experts who are just a
call, click, or text away
.
If you prefer to do your own thing, our online
Supplement Wizard
can give you a customized recommendation in less than 5 minutes.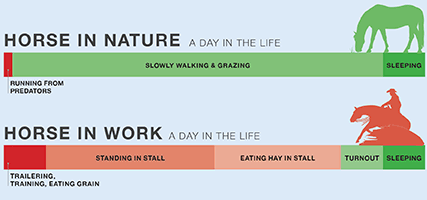 Supplements are part of good horsemanship
Stress and health risks aren't the result of bad management - they're unavoidable parts of modern horsekeeping. That's why we believe that every horse deserves support from the right
supplements
to help him look and feel his or her best.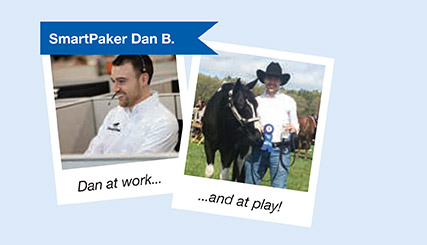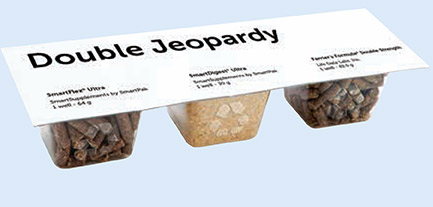 Say hello to SmartPaks, the smartest way to feed supplements
SmartPaks
are the idea that started it all, and all these years later we still think they're the smartest way to feed your horse's supplements.
If your horse lives at home, SmartPaks save you time and stress every day. If your horse is boarded or with a trainer, SmartPaks give you the ultimate peace of mind.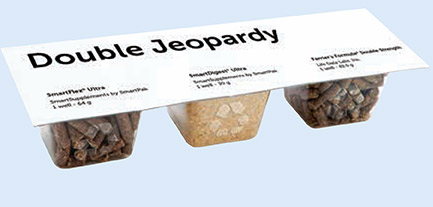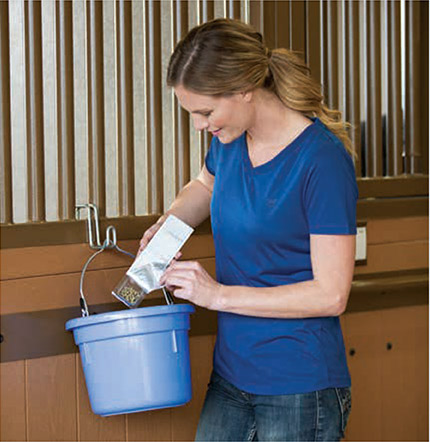 You'll love that SmartPaks are:

Custom-Packed
Your horse is unique and his supplements should be, too. Choose from 250+ supplements to get everything he needs, nothing he doesn't.

Pre-Measured
We take the guesswork out of serving sizes, ensuring your horse gets the exact right amount, every time

Sealed & Labeled
An airtight seal ensures the freshest supplements, and we print your horse's name on it so there are no mix-ups

Recycled & Recyclable
SmartPaks are made from recycled plastics (like water bottles) and can be recycled again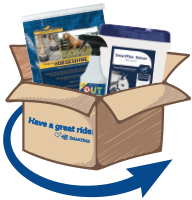 We made sure the right thing is also the easy thing
Consistency is key when it comes to feeding supplements, so whether you're feeding out of buckets or SmartPaks, we always recomend putting your horse's supplements on AutoShip.
But commitment can be scary, so we don't ask for one! We're proud to offer an AutoShip program that's easy, hassle-free, and rewards you for taking great care of your horse.
Top four reasons you'll love our AutoShip program

Focused on
Healthy Horses
Supplements work best when fed consistently, making AutoShip the smart choice
Easy to Snooze
or Cancel
It's easy to edit your shipping schedule or cancel online, any time

Totally
Flexible
Change your supplements, payment, and delivery details as often as you like - we'll email you before every order

Your
VIP Pass
You deserve a reward for taking such good care of your horse, so your AutoShip supplement subscription gets you FREE SmartPerks benefits.
Learn More

▸
Supplements that are Smarter by DesignTM
Since 1999, we've talked to thousands of horse owners who want to take the very best care of their horses. We've also been lucky to have hundreds of riders on the SmartPak staff, sharing their smarts and riding experience with us and our customers. As a result, we have a unique understanding of the joys and challenges of horse care.
We've been using that knowledge for over ten years to create SmartSupplements, our own line of innovative supplements that truly are Smarter by Design.
Every SmartSupplements formula is designed to:
Work Better
Tackle problems from multiple angles, so you're more likely to see results!
Taste Better
Picky-eater approved without added sugar or molasses
Save You Money
Unbeatable value comes from comprehensive formulas with factory-direct pricing
Happy Riders
We're more than just supplements
Once we simplified supplements, we started tackling other challenges to make your life in the barn a little easier.
These are a few of the smart solutions we're proud to offer

Free Shipping & Free Returns
We know online shopping can be tough, so we became the first equine company to offer free shipping and free returns on sized items. That means you can try something new, risk-free!

World-Class Customer Care Team
Our
Customer Care team is entirely made up of riders
with extensive continuing education in equine health and nutrition. They're here to help you help your horse -
call, email, chat, or text us
any time!

100% Happiness Guarantee
Your happiness is at the core of everything we do. We put our products to the test in our barns and on our horses, and back every order with our world-class customer service so that you can shop with confidence.

SmartPak Brand Supplements & Gear
From SmartSupplements, which are
Guaranteed to Work
, to SmartPak brand tack, apparel, blankets, and beyond, we developed our own line of great gear at great prices that we're proud to use ourselves.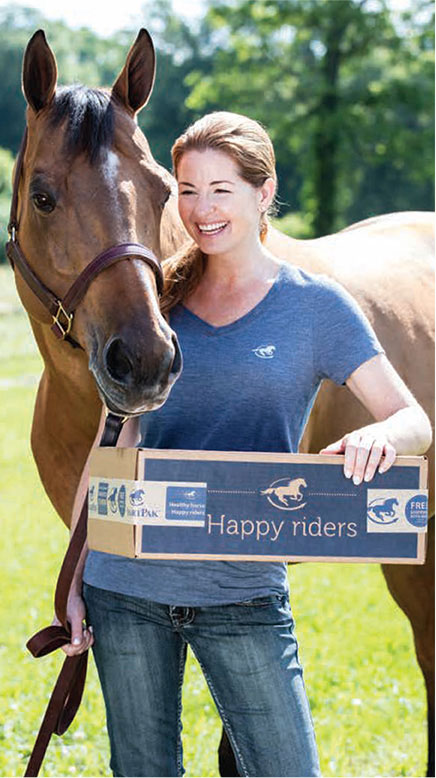 "I highly recommend SmartPak to all of my equine friends. My horse and I would be lost without SmartPak.
Thank you for your dedication to improving the equine world."
— Briana K. from Sellersville, PA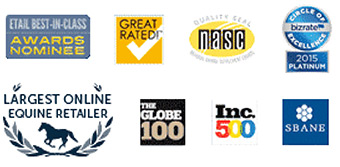 Riders rave about shopping with us
Buy you don't have to take our word for it. The riders who shop with us have left such wonderfully positive reviews that we've been awarded the Bizrate Circle of Excellence award seven years in a row. Ask a friend who's shopped here, then give us a try yourself. We can't wait to meet you and the horses you love!
Come Change The World With Us!
Careers at SmartPak
Great people do great work, but only
great teams have power to change the world.
That's why we need smart folks like you to join us! If you're passionate about doing exceptional work that makes a real difference - and having fun doing it - we'd love to meet you. (The 50+ SmartPak office dogs are very excited to meet you, too!)
Apply today, change the world tomorrow

▸
"I work with wonderful, intelligent people who keep me on my toes and make me laugh.
I love my job, and I'm proud to be a SmartPaker."
— Jessica, proud smartpaker since 2004