Picked Just For You
TOP CATEGORIES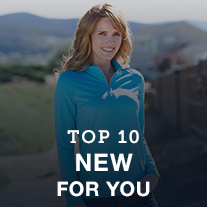 Watch & Learn
(or laugh)
◂
Stuff Riders Say
Stuff Eventers Say featuring Boyd Martin and Ryan Wood
We asked Boyd Martin and Ryan Wood to star in the latest episode of our Stuff Riders Say series!
Ask The Vet
Sleep deprivation, bathing frequency, grass vs. alfalfa hay, and more!
You asked, we answered! Check out what Dr. Lydia Gray and SmartPaker Sarah have to say in this month's Ask the Vet video episode.
Ask the Vet
Pressure hives, over-grooming, oats and more!
You asked, we answered! In this month's Ask the Vet video, Dr. Lydia Gray and SmartPaker Sarah answer the questions you wanted to learn about.
Our Favorites
The SmartPakers embarrass Boyd Martin
A few Team SmartPak riders stopped by the office, and we had them read some...adoring...tweets about Boyd.
Ask the Vet
Ask the Vet — Blanketing a horse in the winter
In this Ask the Vet video, Dr. Lydia Gray tackles the age-old question of how to blanket a horse correctly in the winter months.
Success Story
Changing the World: Thunder's Story
Meet Thunder, a 30-year-old therapeutic riding horse who's been changing lives for the last 23 years. We're honored to be a part of the team that supports him, and we're honored to share his story with you!
▸
You just want to ride. We just want to help.
At SmartPak, we've been using our smarts to power healthy horses and happy riders since 1999. We started with the SmartPaks supplement feeding system, which has been described as "the best thing to happen to the barn since the wheelbarrow." Over the years, we expanded our service from the feed room to the tack room, growing from a one-stop shop for all horse supplements to the largest online tack store in the U.S. and a #1 Google-rated source for equestrian supplies. With free shipping every day, free return shipping on all sized items, and our 100% Happiness Guarantee, it's easy to see why more and more riders make SmartPak their first stop for everything from horse products to rider apparel.
SmartPak is proud to partner with