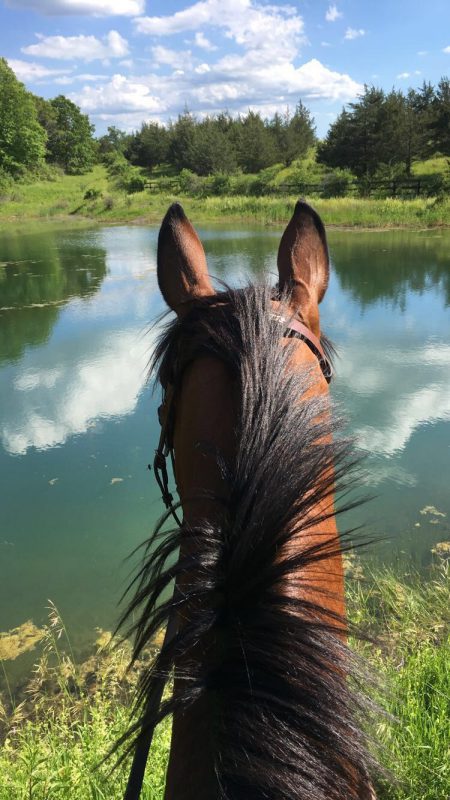 While the end of summer can be a drag, this conclusion also marks the start of a whole new season – fall. Soon the colorful foliage, crisp nights, and Halloween excitement will make you forgot all about those hot and buggy summer days. And best of all, fall is an awesome time to be a horseback rider as it's now hunter pace season!
Hunter paces are competitive yet laid-back events that stem from foxhunting. Teams of two or three horses and riders follow a marked course that is usually between 5-10 miles long. The terrain and jumps are designed to be like those one would find while out foxhunting, and typically all the jumps have a go-around. Therefore, hunter paces are popular among competitive jumping riders and trail riders alike. In fact, many hunter paces are divided into multiple divisions to separate the leisure riders from those who are more competitive. Each division has an optimum time that is set based on the suggested riding pace for the course. The horse and rider team in each division that finishes closest to this time are the big winners at the end of the day. However, despite the semi-competitive nature of hunter paces, most people go to simply to have fun with their horse and enjoy time with their barn buddies!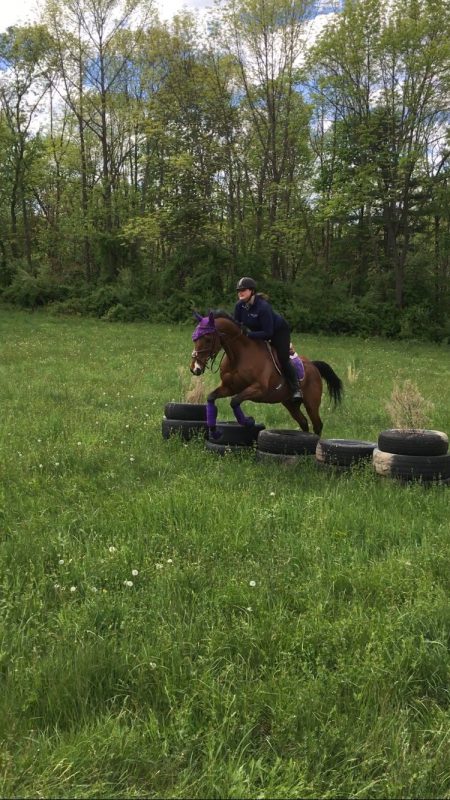 Being an eventer myself, hunter pace season is one of my favorite things to look forward to all year. To me, it's an extra-long cross-country ride with zero the pressure and double the fun! But, prepping your horse for a hunter pace can take some planning, especially if it's his first time out.
Whether your horse is a seasoned out of the ring or not, it would be a great idea to hit the trails in the weeks before your upcoming hunter pace. This will help to physically and mentally prepare both you and your horse for what is to come. In addition, if you are planning to do some jumping during the pace, it could be beneficial to school your horse over some natural-looking jumps such as logs, hay bales, and barrels. If your horse has never been off the property before, it could also be a good idea to take him on a trailer ride or two to get him ready for the haul to the pace.
Once the big day arrives, double check that you have everything you need, especially the vitals like your helmet and water for your horse. It could also be fun to dress up in team colors or wear a shirt that matches your horse's saddle pad. Growing up, my best friend and I used to go crazy for hunter paces in pink and purple outfits (and yes, that included dressing up the horse)! Just remember, the day is all about having fun. Tallyho and happy hunter pacing!