I manage a small co-op barn at a private farm with four stalls and two other horse owners. Usually we have all four stalls filled, but recently we lost a horse to a bad leg injury. That empty stall has been staring me down every time I enter the barn. Not only do I miss its former occupant, I (like many horse people) have an overwhelming need to fill every stall. Unfortunately I am not independently wealthy, but those project horses always seem to pop up out of nowhere just when a stall opens up. How do they always know?!?
In this case, a good friend from college has a sound OTTB that she picked up a few years ago but never had the time to work with him. She's had a few students ride him in the past but he's been having a fun life as a pasture ornament for the past two. He has three nice gaits, a knack for jumping and a sweet personality. My friend hates to see his talent wasting away in a field – he's only 9 – and would love him to be in a program to see what he wants to be. This sort of thing is like offering candy to a child – how can I possibly say no?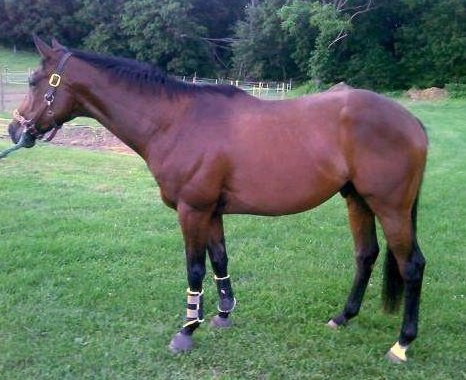 To help me make this decision, I pulled out an old favorite – the Pro/Con list:
Pro: My mare is still rehabbing from an injury this summer, and I'd love another horse to help me stay fit.
Con: I don't know if I'll realistically have time to take care of and ride two horses – that's two stalls to clean, two sets of water buckets to clean and fill, eight legs to check every day, and twice as many chores at our co-op.
Pro: If this horse is fairly well-behaved and learns quickly, I can probably teach some lessons on him so he can earn his keep.
Con: Twice the expenses that I have now, at least until he can be ridden in lessons or leased out – farrier, hay, grain, bedding, vet, board… I can feel the vein in my forehead starting to throb.
Pro: It would be so fun to have another project horse to bring along! My most favorite thing with horses (and people, actually) is to help them improve, grow, strengthen and succeed at what they want to do.
Pro: My friend will take the horse back if things don't work out.
Pro: One of my barn mates is currently without a rideable horse and she would love the chance to have something ride occasionally. And she would probably help me with chores
Pro: If my horse doesn't come back all the way from her injury, I'll have something to ride/show next year (since I won't be able to afford to buy anything if I have to retire her!)
Pro: If my horse does come back fully and is ready to show in the spring, I can find project horse a good useful home – either leased out or sold – or return him in a more useable condition.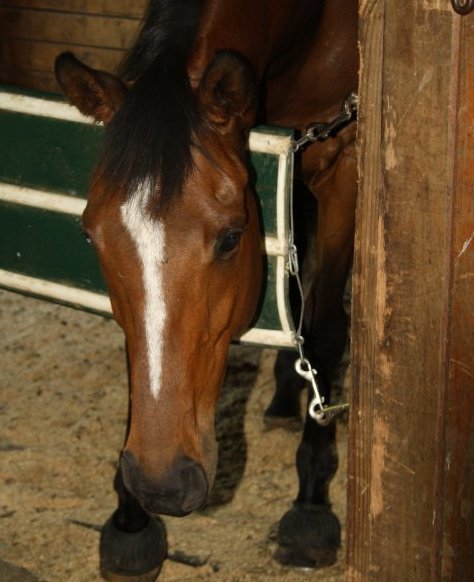 OK so my pros outnumber my cons, and my cons are mostly around time and money – both of which are manageable. I can always get up a little earlier, right? And you don't have big brothers for nothing – everyone knows they like to invest in uncertain financial transactions to help their little sisters out. I think we have a decision reached! Project Project Horse is a go – now I need to find time to go get him. Anyone fancy a drive to New Jersey?