We've been trying to get in touch with you about your account, but you must be super busy! Can you give us a call or send us an email when you have a moment? We won't be able to update your account until we hear from you, and this could delay your orders, which would be a bummer. Can't wait to hear from you!
Call Us
Questions? Our experts are available:
Monday - Thursday, 7:00am - 10:00pm EST
Friday, 7:00am - 1:00pm EST
Saturday & Sunday, 9:00am - 6:00pm EST
Our order-only line is available 24/7
Call us at 1-800-461-8898
Schedule a free supplement consultation
Live Chat with Us
Chat with our experts from:
Monday - Thursday, 9:00am - 5:00pm EST
Friday 9:00am - 1:00pm EST

Sorry! We're experiencing a higher than normal chat volume. Please feel free to call or email us instead if chat isn't available.
Begin a live chat
Email Us
Send us an email at CustomerCare@SmartPak.com. You can expect a response within 2 weeks. For urgent matters such as cancellations, changes to an order that is about to process or if you need a faster response, please call 1-800-461-8898 or use Live Chat
Text Us*
This is temporarily unavailable, please contact us via chat, phone or email.
*By texting 26756, you're giving SmartPak your consent to text you to help resolve your issue, including automated replies, at the number you provided. To opt out, text STOP to 26756. Text HELP to 26756 for info. Msg&data rates may apply. Consent to receive texts not required to buy products. Terms & conditions and the full Text Message Privacy Policy can be found at
https://www.smartpakequine.com/content/2waytextTC
in case you're interested.
Our Locations

SmartPak Equine Retail Store
Monday - Wednesday: 9AM-5PM
Thursday & Friday: 9AM-7PM
Saturday: 9AM-5PM
Sunday: 11AM-4PM
Learn More About the Store
30 Worcester Street
Natick, MA 01760
Phone: 1-508-651-0045


Get directions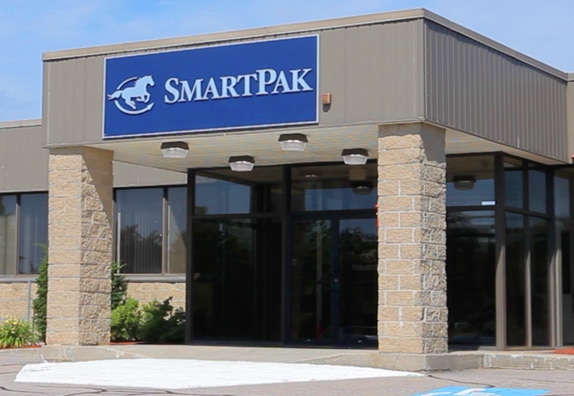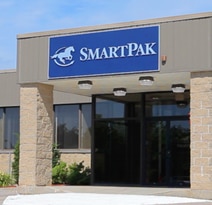 SmartPak Equine Headquarters Office
40 Grissom Road, #500
Plymouth, MA 02360
Phone: 1-800-461-8898
Looking for more?