We want to make it easier for you to take great care of the horses and clients in your barn. Our SmartBarn Services Team pairs you with your very own Barn Consultant, giving you access to exclusive benefits.
Supplement advice & planning
Personalized account management
Inside access to SmartPak Experts
Request an Appointment
"I am so grateful for this program! We feel like you're part of our barn – you know what we need and you take care of it with a good attitude even when I mess up."
— Cristal B., Oklahoma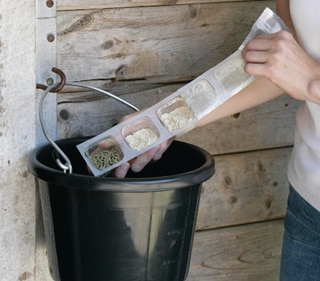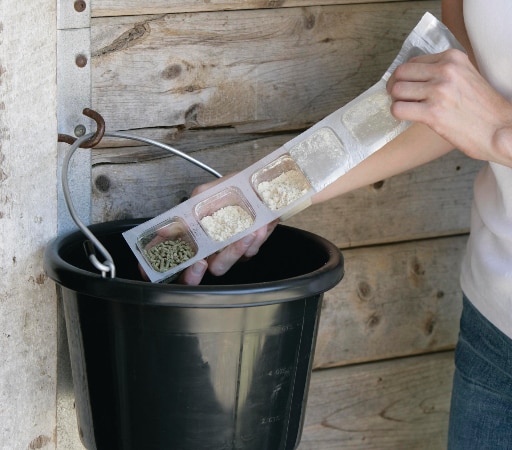 Supplement
Advice & Planning
We'll evaluate the supplement program for every horse in your barn
Get tailored recommendations for new horses and have their SmartPaks built for you
Help you plan for any changes throughout the year and edit your horses' SmartPaks as needed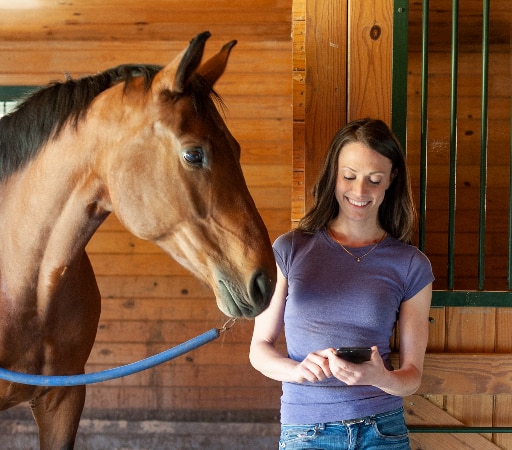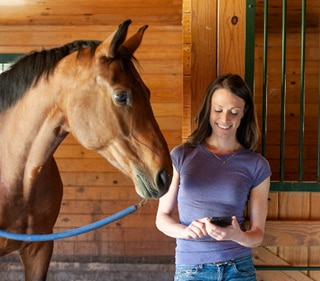 Inside Access to the Experts at SmartPak
Our Barn Consultants are riders who have undergone extensive equine health & supplement training
Put another professional on your barn team at no cost
Your horses are unique, their support should be too! We'll help create customized SmartPak solutions just for you.
About SmartPak
Since 1999, SmartPak has been working hard to make life in the barn easier, using our smarts to power healthy horses and happy riders. It started with our patented supplement feeding system, which revolutionized and simplified feeding time – saving barns time, money, and stress. But our commitment to barns doesn't end there.
Do you manage a barn of 10+ horses? Get Access to SmartPak's Barn Services