How to Shop for Gastric Supplements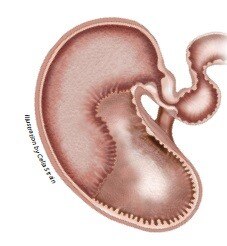 Your horse's stomach plays a critical role in digestion, but the impacts of gastric health don't stop at feed utilization (turning feedstuffs into energy and nutrients). An unhealthy stomach can cause wide-ranging impacts from weight loss to poor performance and irritability. This is because gastric issues can be incredibly uncomfortable and persistently bothersome.
And gastric upset isn't only uncomfortable – it's unfortunately common, too. In fact, research has shown that 60% of performance horses and 90% of race horses have gastric issues. This is because modern horsekeeping and feeding practices are often at odds with how horses naturally live and eat. A horse needs to graze for approximately 17 hours daily to meet his nutritional needs, so his stomach was designed to continuously produce acid to aid in digestion. In a natural grazing situation, where a horse is eating and chewing all day, the stomach acid produced is buffered by forage and saliva, keeping it from damaging the sensitive stomach lining. This is why feeding large, infrequent grain meals can lead to big problems for the stomach.
The good news is, in addition to appropriate veterinary care and smart management practices, a
gastric health supplement
can help support a normal, healthy stomach.
How they work:
Gastric health supplements work in three primary ways—by providing ingredients to support the normal structure and function of your horse's stomach, by serving up ingredients that can help buffer sensitive stomach structures against acid, and by offering ingredients that can help soothe any existing irritation.

Key ingredients to look for:
Calcium and Magnesium:
In addition to the numerous roles these two macrominerals play throughout your horse's body, they can also help neutralize excess stomach acid. Supplements most often provide 1,000 – 5,000 mg of either, or sometimes both of these nutrients when the goal is to support a normal stomach pH.

Glycine:
This amino acid has been shown to inhibit excess gastric secretions and help protect gastric mucosa against stress. Supplements often provide between 750 and 1,000 mg for stomach support.

Glutamine:
This amino acid plays a critical role in the normal repair of intestinal tissues, including your horse's stomach lining. You'll generally see anywhere from 500 to 10,000 mg of glutamine in gastric health supplements.

Sea Buckthorn:
The berries of the sea buckthorn shrub provide a wide range of compounds whose antioxidant and immune-modulatory properties assist in normal GI tissue healing and repair and a research study performed by Dr. Frank Andrews suggested that this ingredient may be helpful for horses at risk for stomach issues.1 You'll often find 5 – 35 g of this ingredient in gastric support.

Aloe Vera:
Aloe Vera is one of the most commonly used herbs today. The gel inside the leaves has a demonstrated effect on GI tissue, most likely due to antioxidant and cell-protective properties. For a basic level of support, 35 mg of aloe vera is common, however 10,000 mg or more is generally appropriate, particularly if this is the only ingredient you are offering for stomach support.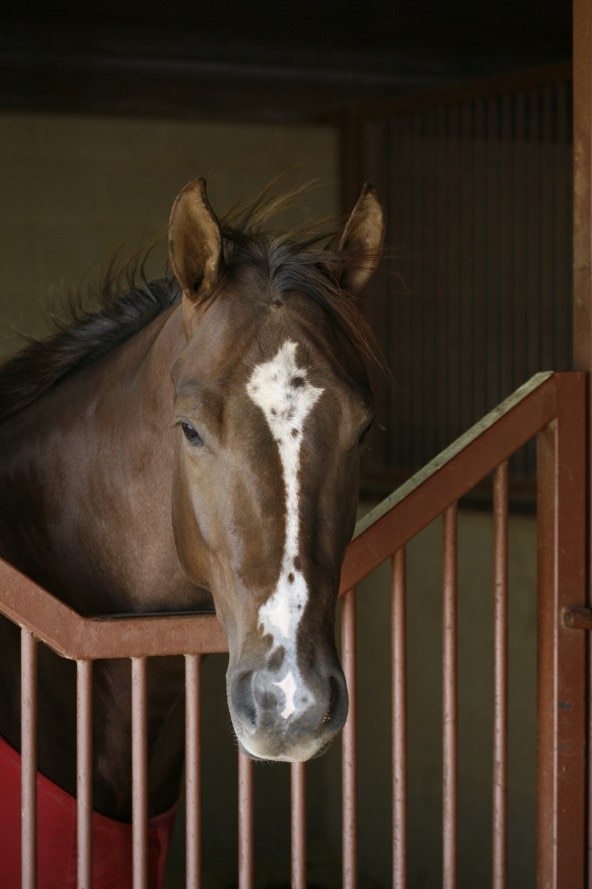 Horses that may benefit from a gastric support supplement include:
With gastric issues being so common, a wide variety of horses may benefit from this type of support. Whether your horse has had previous stomach problems, or they have risk factors such as, training, travel, large infrequent meals, or other stress, this category of supplements may be a good choice. Although if you are concerned that your horse may have gastric issues, the first thing to do is to confirm a diagnosis and to come up with a treatment plan with your veterinarian.

What to expect from gastric support supplements:
Gastric support supplements generally take 6-8 weeks to reach their full benefit. Towards the end of that timeframe and after it, look for your horse to show signs of normal gastric functioning and comfort during times of stress, such as mealtimes and when he's working.
Shop All Gastric Health Supplements
Need help deciding? Our smarts are at your service!
If you're still not sure which supplement would be ideal for your horse, don't fret - our Horse Health Experts are here for you! Just give us a call at 1-800-461-8898, text us at 26756, or live chat with us at
SmartPak.com
, and we'd be happy to help you choose the perfect hoof supplement for your horse. If you're managing active hoof issues, we also recommend working with your farrier and veterinarian to help pinpoint why your horse's hooves are struggling and to come up with the best plan going forward, which may include support from an appropriate hoof supplement.
---
SmartPak strongly encourages you to consult your veterinarian regarding specific questions about your horse's health. This information is not intended to diagnose or treat any disease, and is purely educational.

1 Huff, N.K., Auer, A.D., Garza, F. Jr., Keowen, M.L., Kearney, M.T., McMullin R.B., Andrews, F.M. Effect of sea buckthorn berries and pulp in a liquid emulsion on gastric ulcer scores and gastric juice pH in horses. J Vet Intern Med 2012 Sept-Oct; 26(5): 1186-91.

*By texting 26756, you're giving SmartPak your consent to text you to help resolve your issue, including automated replies, at the number you provided. To opt out, text STOP to 26756. Text HELP to 26756 for info. Msg&data rates may apply. Consent to receive texts not required to buy products. Terms & conditions and the full Text Message Privacy Policy can be found at https://www.smartpakequine.com/content/2waytextTC in case you're interested.