SmartGut® Ultra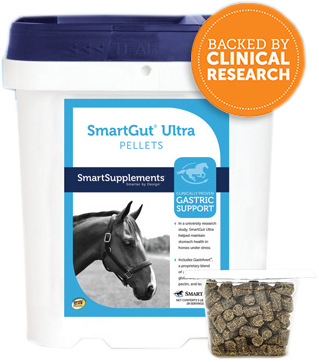 SmartGut® Ultra is clinically shown to work. In a university-led research study, SmartGut Ultra helped maintain stomach health in horses under stress. This unique formula includes GastrAvert™, a proprietary blend of sea buckthorn, glutamine, aloe vera, pectin, and lecithin. Loved by riders and backed by research, SmartGut Ultra is the best choice for supporting horses under stress from training, competing, traveling and living in a stall, as well as those with occasional gastric upset.
Buy Now
If your horse is under stress, I recommend feeding SmartGut Ultra.

- Dr. Frank Andrews, Louisiana State University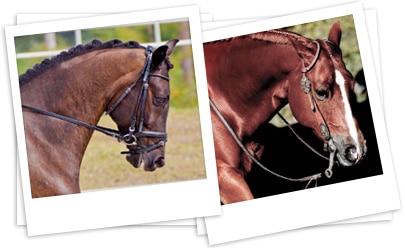 SmartGut Ultra: Backed by Clinical Research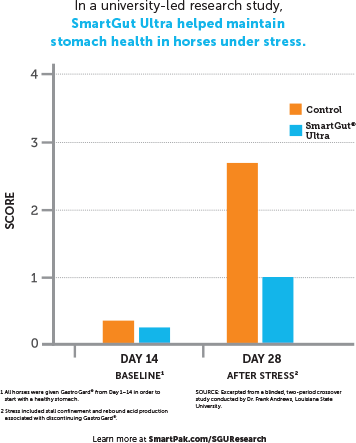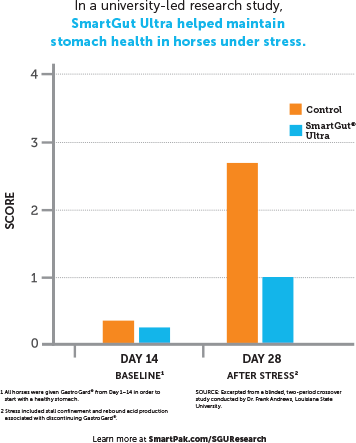 SOURCE: Excerpted from a blinded, two-period crossover study conducted by Dr. Frank Andrews, Louisiana State University.
View Clinical Research
1 All horses were given GastroGard from Day 1-14 in order to start with a healthy stomach.
2 Stress included stall confinement and rebound acid production associated with discontinuing GastroGard.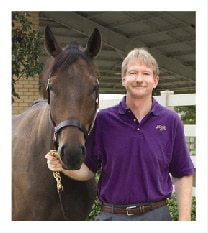 Dr. Frank M. Andrews is an equine internal medicine specialist, LVMA Equine Committee Professor and Director of the Equine Health Studies Program at Louisiana State University School of Veterinary Medicine. For the last 23 years, Dr. Andrews' research has focused on the causes, treatment and prevention of gastric ulcer disease in horses.