Bone Health Supplements for Horses
It's not every day I get to announce that SmartPak has a whole new CATEGORY of equine supplements, but today I'm that lucky! We now offer three new formulas in the category of Bone Health.

NEW SmartOsteo Pellets provides a unique combination of ingredients to support bone that is both strong and resilient. This formula is intended for performance horses in need of bone support, as well as horses in recovery, especially those on stall rest. SmartOsteo provides collagen, the main structural protein found in connective tissue, including bone, and key to a resilient bone matrix. The formula also provides boron, a trace mineral recognized as a necessary plant nutrient for healthy cell walls, and believed to have action in healthy bone growth and turnover. Boron is also thought to support the absorption and function of other key nutrients critical to strong, healthy bone such as calcium, magnesium, and vitamin D. Additionally, SmartOsteo includes silica, an important element thought to support bone growth and help maintain normal mineralization of bone. Lastly, the formula is rounded out with Vitamins D and K, along with balanced levels of calcium, magnesium, copper, and zinc.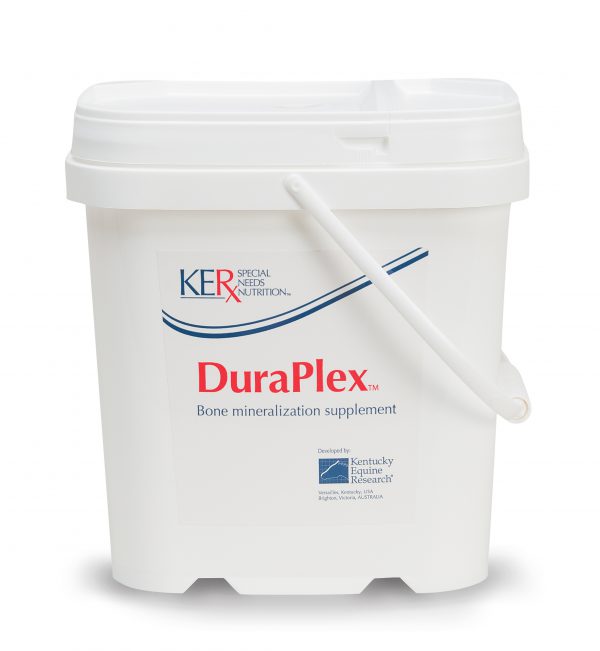 DuraPlex by Kentucky Equine Research provides specific proteins, minerals, and vitamins that support normal bone mineral density in both performance and growing horses. In addition, it is intended to help maintain normal mineralization of bone when a horse has limited to no turnout. This supplement's comprehensive selection of ingredients includes calcium, phosphorus, magnesium, copper, zinc, manganese, vitamin A, and vitamin D. DuraPlex is ideal for supporting the bone quality of young horses during the early stages of training, or horses with limited turnout, for support during recovery.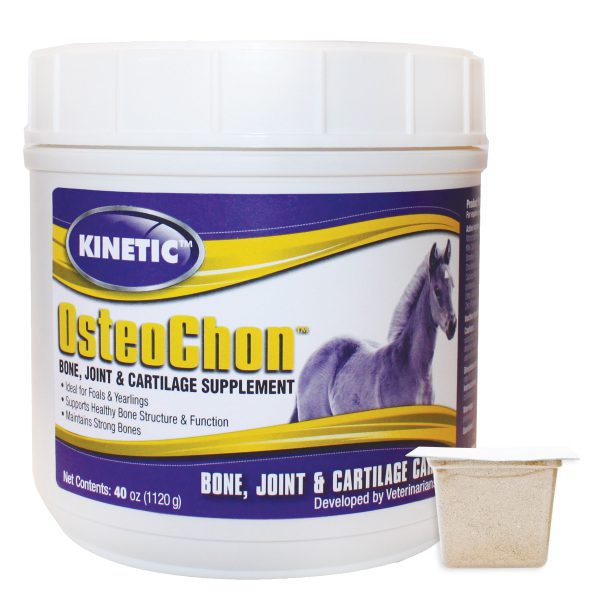 OsteoChon by Kinetic Technologies comes as both a powder and a paste. This state-of-the-art formulation supports normal, healthy bone and cartilage development. OsteoChon helps maintain healthy bones, connective tissue, joint structure, and function, making it perfect for growing and adult horses that need supplemental support in those areas. OsteoChon includes silicon, boron, and strontium for bone strength, development, and density, as well as hyaluronic acid and chondroitin sulfate for joint health.
Looking for help with your own horse's supplement program and whether a bone supplement is appropriate? Feel free to contact our fabulous Customer Care team!