Revved Up About Resveratrol for Horses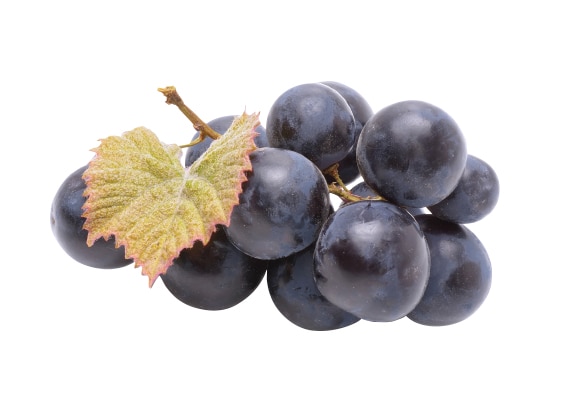 If you've been paying attention to equine joint supplements lately, chances are you've heard about the ingredient resveratrol, which has been gaining in popularity, and for good reason. Resveratrol comes from red grape skins, and is recognized for its potent antioxidant properties. More specifically, it is in the polyphenol family, and helps protect against oxidative stress. Resveratrol research is showing promising health benefits for protecting against free radical damage and that it may have a protective effect regarding inflammation associated with exercise and stress, and it is also thought to support the cardiovascular system, blood sugar levels, brain cells, and musculoskeletal health.
SmartPak offers an awesome selection of supplements that contain resveratrol, including the following:
Joint Support
• NEW EquiThrive Original Joint Pellets
• NEW EquiThrive Complete Joint Pellets
• EquiThrive Joint
• SmartStride Ultra Pellets
• SmartFlex Ultimate Pellets
Multi-Purpose Support
• SmartCombo Ultimate Pellets
Metabolic Support
• Metabarol (made by EquiThrive)
Immune Support
• SmartImmune Pellets
Canine Joint Support
• Pet Thrive Soft Chews for Dogs
I want to give a special shout out to our partners at EquiThrive, who has partnered exclusively with SmartPak for the launch of their new pelleted formulas, EquiThrive Original Joint Pellets, EquiThrive Complete Joint Pellets, and EquiThrive Essential Joint Pellets. EquiThrive's resveratrol-based joint formula is backed by research and adored by our customers, so we highly encourage you to check out their new, pelleted options!
As always, if you need help creating your horse's optimal supplement program, don't hesitate to contact our stellar Customer Care team. They're real horse people and they love to help! You can call, text, email, or chat live!