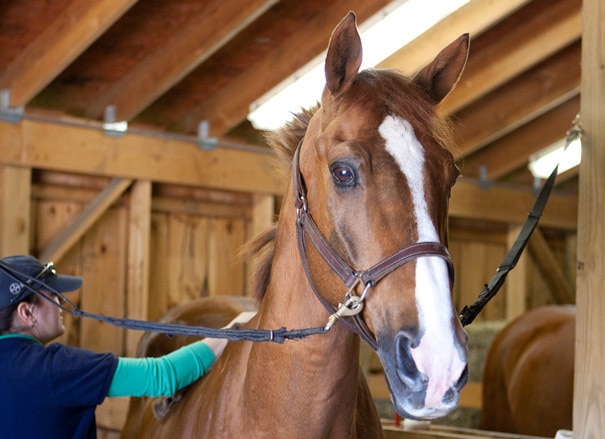 Spring is coming and the horses are shedding! I have put together a few useful products for helping your horse shed out this spring as well as some tips for an easier shedding season.
Tips & Top Picks:
Adding in a supplement such as SmartShine Ultra or SmartOmega 3 Ultra will help give your horse a shiny coat and healthy skin, helping to support the normal shedding process. Adding extra omega 3's to the diet is beneficial for any horse, and it will also help get that super shiny coat for show season.

Exercise! This can help to stimulate circulation and coat health.
If your horse is well behaved, try a horse vacuum. This makes life so much easier

Wear clothing that hair will not be as likely to stick too. The Alexus Full Seat Breeches by SmartPak are my favorite because dirt and hair seem to just roll right off!
Use clippers to trim those around ears, chins, and fetlocks. This will also make your furry friend look better and feel better, too!
Shedding times vary in length, depending on the environment, the horse's health and how much grooming they are getting.
Consider body clipping. This will reduce the size of the loosening hair to help make the shedding season more tolerable. Having your horse on a skin and coat supplement will help the quality of the coat when it grows back in.
Using shedding blades will help speed up grooming and maximizes shed hair removal.
Nothing can replace a good grooming! A good curry comb, like the Oster Coarse Curry Comb, will help loosen the hair and dirt.
For a shiny coat, I personally like to use Hair Moisturizer on my horses coat as well as their manes and tails. The Canter Silk Mane and Tail Conditioner is also one of our customer favorites.