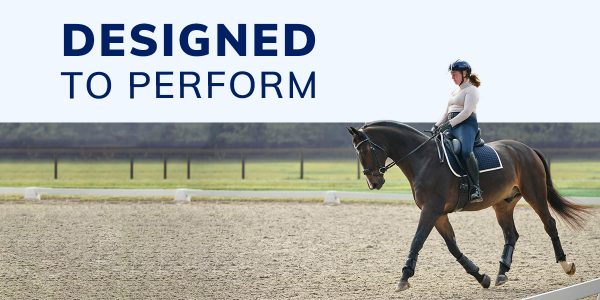 As a horse lover, you know that having well-fitting tack is important for your horse's comfort and health. Poorly fitted saddles or incorrectly adjusted bridles can cause stress and issues that stem past behavioral. Thankfully, tack and equipment have come a long way in recent years, with a large focus on ergonomic design. But what is ergonomics and how do you choose the right pieces for your horse's best comfort?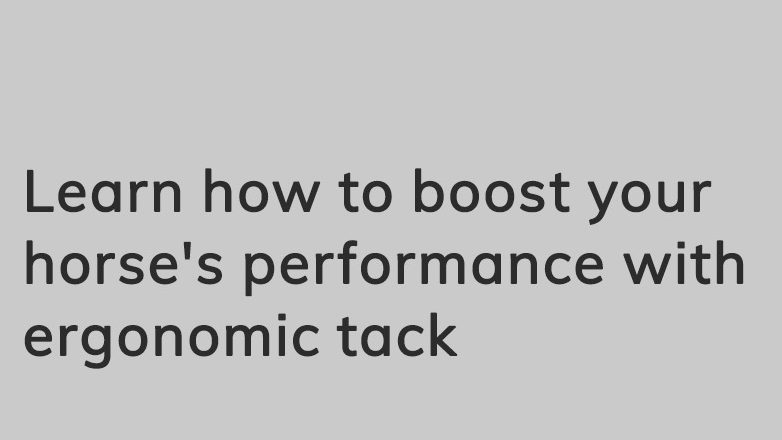 Equine ergonomics is taking the science of ergonomics* and applying it to the design of tack and other equipment so that it can work the most efficiently for horse and rider.
*Ergonomics: an applied science concerned with designing and arranging things people use so that the people and things interact most efficiently and safely
At SmartPak, we've created and carry anatomic bridles and halters that avoid facial nerves– great for horses with sensitive ears– plus the best contoured girths and saddle pads to free up shoulders and withers for better movement. Let's check those out!
Harwich® Ergonomic Bridle by SmartPak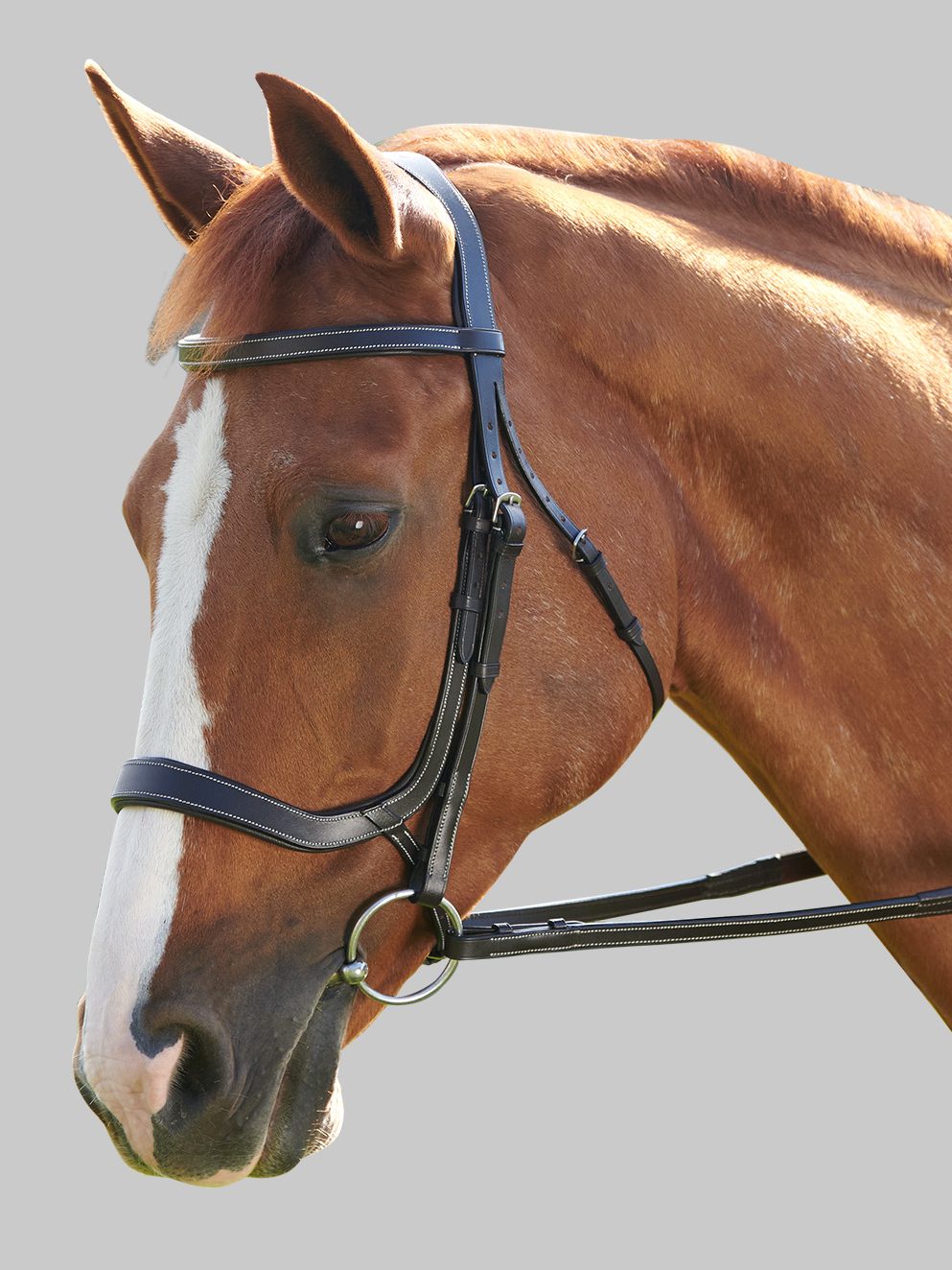 The Harwich® Ergonomic Bridle takes your horse's comfort to the next level with anatomic contouring at the crown, which works to reduce pressure on tender areas like the poll and ears. It also features an ergonomic, padded noseband (available without or with a flash) that offers a clean look and comfortable feel, making this an ideal choice for sensitive horses. The browband and monocrown are also padded for maximum comfort!
Favorite Features:
Anatomically contoured crown
Ergonomic noseband with or without flash
Padded noseband, browband, and monocrown
Stainless steel hardware
Other Ergonomic Bridle Styles:
Harwich® Contoured Patent Leather Bridle with Easy Change Browband
Harwich® Ergonomic Crystal Dressage Bridle by SmartPak
SmartPak Deluxe Memory Foam Dressage Saddle Pad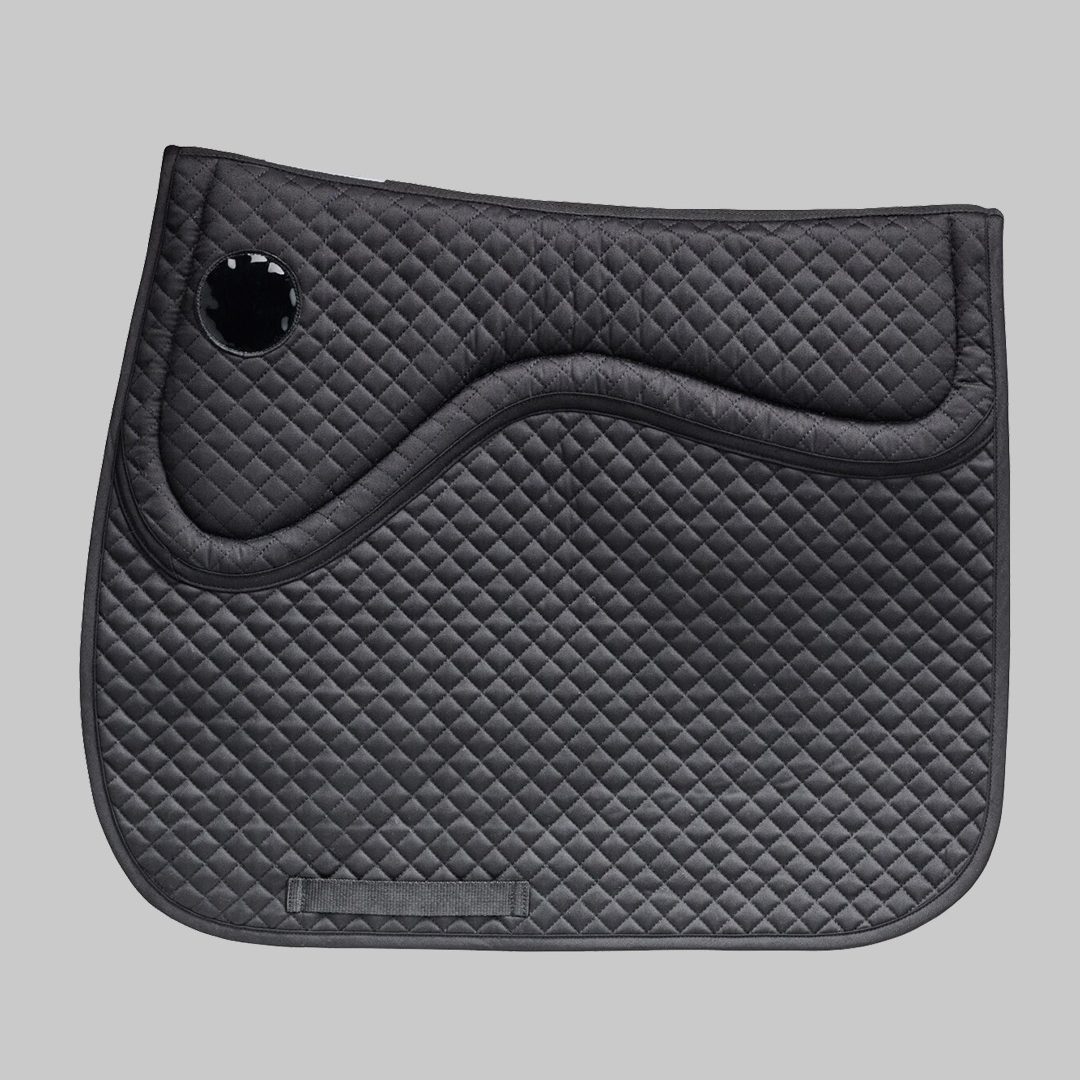 Perfect for horses (or riders!) with sensitive backs, the SmartPak Memory Foam Dressage Pad provides impact protection and shock absorption for a more comfortable ride. Memory foam is strategically placed to fall under the saddle panels and conform to your horse's back, evenly distributing pressure while not adding bulk under your leg. Plus, no-slip silicone patches in place of traditional hook and loop billet straps make the fit even more secure.
Favorite Features:
Memory foam
Silicone grip patches
Classic diamond quilting
Sturdy girth straps
Also available in AP style:
SmartPak Deluxe Memory Foam AP Saddle Pad
Total Saddle Fit StretchTec Shoulder Relief Dressage Girth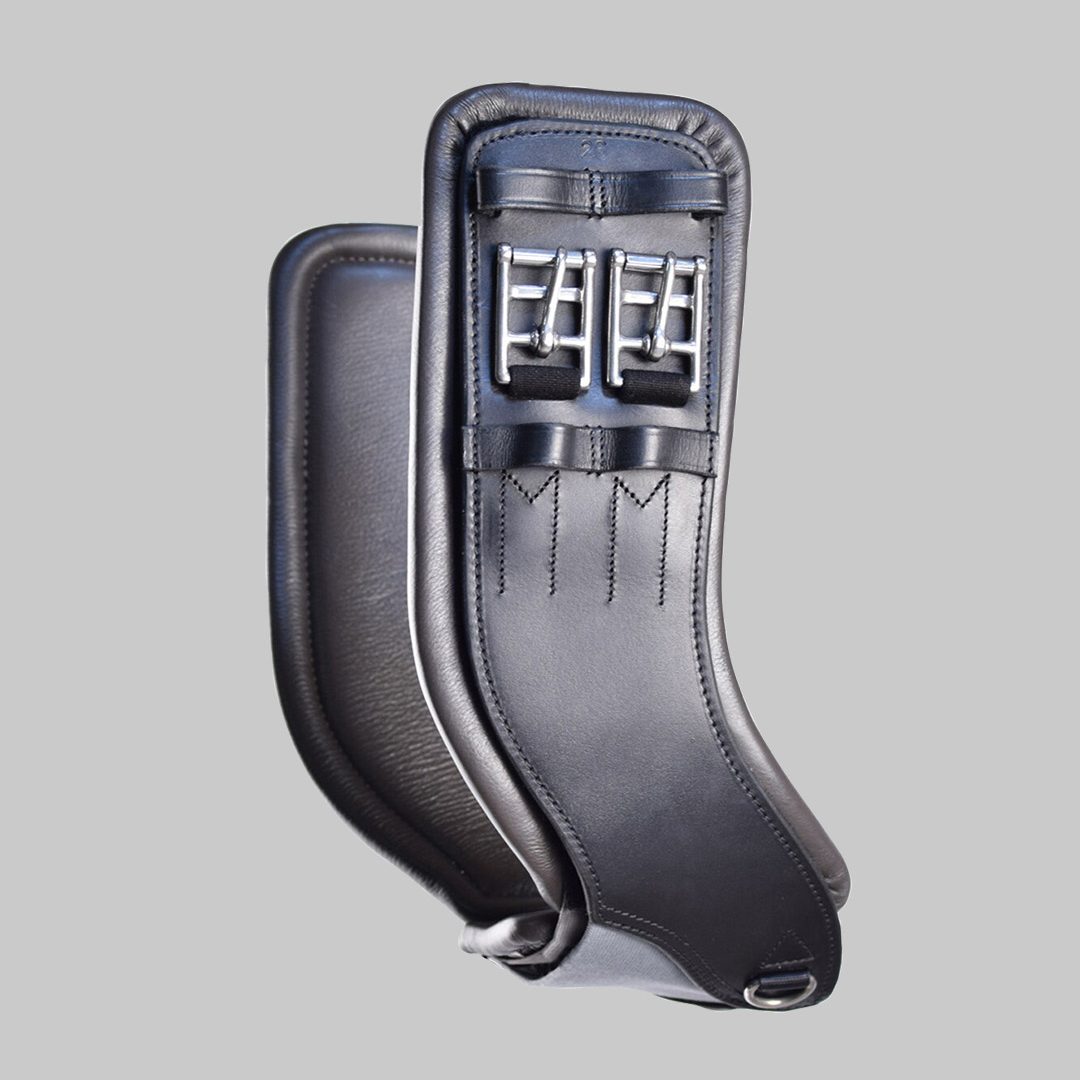 The StretchTec Shoulder Relief Girth™ brings the next level of intuition to functional girths. It is hands downs the most technologically advanced girth available- with unbeatable shoulder freedom and elbow comfort PLUS one-of-a-kind (and patent pending) triangular center elastic feature for additional performance. This triangular center elastic allows the StretchTec Shoulder Relief Girth™ to expand in a more anatomically friendly way to contour better to a horse's barrel and provide even contact through the sternum area.
Favorite Features:
low profile looped billet keepers
English leather girth body with stainless steel hardware
Double center D ring.
One-of-a-kind patent pending design
Also available in Monoflap and Jump styles:
Total Saddle Fit StretchTec Shoulder Relief Monoflap Girth
Total Saddle Fit Stretch Tec Shoulder Relief Jump Girth
Schockemoehle Fremont Anatomic Halter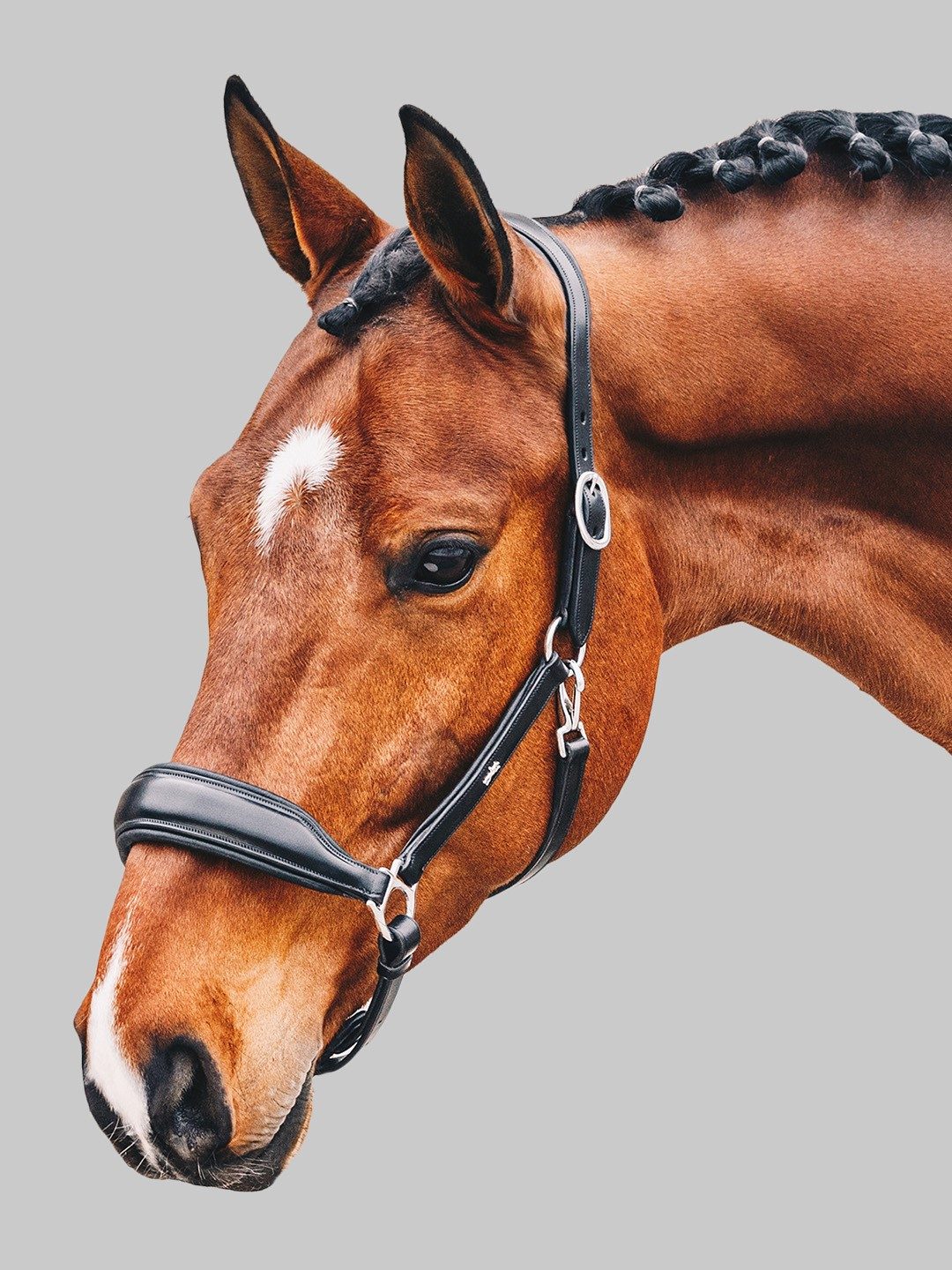 The Schockemoehle Fremont Anatomic Halter features a pressure reducing head piece with softly padded sides to make grooming the perfect feel-good experience for your horse. Additionally, the back part can be removed completely, so that every part of the head is easily accessible. Pressure on the neck and the horse's nose are reduced because of the anatomical shape. The halter has softly padded sides and therefore offers maximum wearing comfort for the horse.
Favorite Features:
Pressure reducing head piece
Softly padded sides
Back part can be removed completely
Crafted from 100% cow leather
Shop more ergonomic/anatomic halter styles:
Harwich® Ergonomic Halter by SmartPak
SmartPak Ergonomic Nylon Breakaway Halter w/ Memory Foam Padding

Ergonomic features can be beneficial to both horses and riders of every level! Are there certain anatomical features you want to see on bridles, halters, girths and more? Tell us your favorite comfort features in the comments!