Washing and Wrapping Horse's Legs in the Summer Heat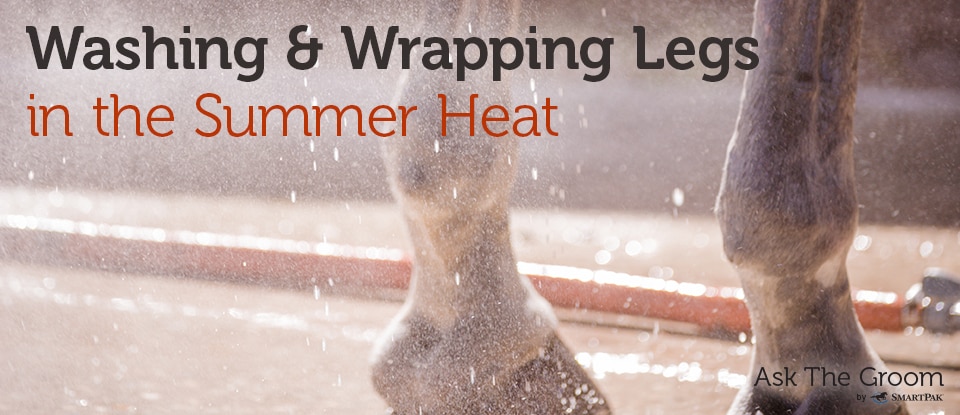 I have a five-gaited American Saddlebred who lives with my trainer and stays in standing wraps when he's not working. He has incredibly sensitive skin, and we're having a lot of problems with him tolerating the wraps in the Texas heat and humidity. It seems as though we're constantly fighting infections on his skin. They are washed daily with betadine, and his groom lets them dry before being rewrapped with clean wraps, but they get sweaty from the heat. He needs to be wrapped with the level of work he does, but we're stuck. Any suggestions? – Marianne R. from Georgetown, TX
Taking care of competitive legs during summertime is a continual task at the best of times. Add high heat and humidity into the scenario and you have to stay on top of issues that might include stocking up and the dreaded fungus. For many, continual wrapping of legs is required whilst horses are in their stalls.
Washing legs daily with betadine can be very harsh on your horse's skin, stripping them of their natural oils, which act as defense mechanisms. I would recommend changing your shampoo, and there are a variety you could try. Ivory dish soap is great for sensitive skin, as well as head and shoulders. My favorite medicated shampoos include Eqyss Microtek Medicated Shampoo, Epi-sooth and EquiFit AgSilver Maintenance CleanWash. These are great for removing the fungus and helping the skin to retain its natural oil balance. If possible, I would try washing the legs at least a couple of times a week with just plain water (no shampoo at all).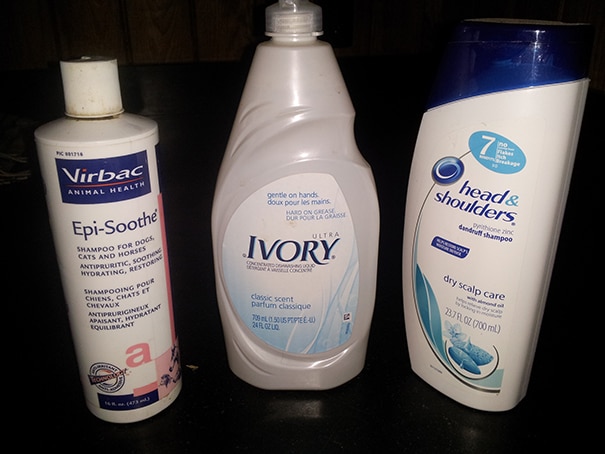 Towel drying the legs after washing is paramount. Not only does it get rid of excess water, but the massage action helps the circulation in the lower legs, bringing blood to the surface and then helping legs to dry quicker. If horses are put away in stalls wet, the drying process takes longer due to decreased airflow. Hand grazing is the best and quickest way to dry the legs however, if this is not an option then allow the horse to stand in cross ties with a fan blowing onto his legs until they are dry.
Prior to wrapping, apply baby powder liberally to the legs. I find this helps avoid irritation and dampness from developing under the wraps.
What type of wraps and bandages are being used?
I have found no-bow wraps with flannel bandages help to maintain the coolest environment. For me, the pillow quilt's layer of polyfoam in the center is thicker than no-bows and can add to the heat problem. Regular stretch stable bandages are not 100% cotton therefore not as breathable as flannel bandages.
I hope I have provided some tips that you have not tried yet!! Good luck and let me know if any of this helps.