The last few weeks have been especially cold here in New England, and there have been a few pieces of gear that I could not have survived without!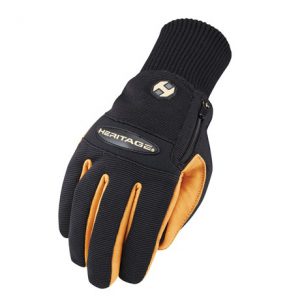 For my hands, I love the Heritage Winter Work Gloves. They are warm without creating too much bulk, so you can still do things like hold on to the lead rope that is attached to your winter horse-turned-kite on the way to the paddock in the morning. I also ride in mine if I am just hacking, and they have held up remarkably well.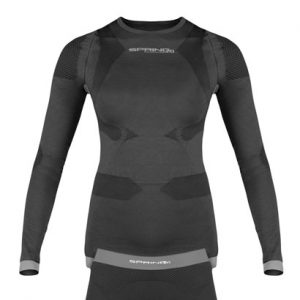 Those of us who know the pain of furiously trying to scoop frozen manure out of the paddock until you break a sweat know the value of a good base layer. This winter I have been staying warm with the Spring Revo2 LDS Compression Long Sleeve Top. In addition to keeping your core warm, I find that it wicks moisture amazingly well, keeping me both cozy and dry!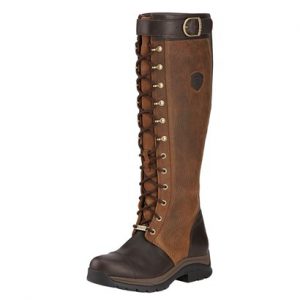 Finally, for the feet! There is nothing worse than getting off your horse and landing on numb feet. I like to have one pair of boots that I can both do barn chores in, and hop on my horse, should I happen to find a few extra minutes. (HA, funny joke, I know). I swear up, down, and sideways by the Ariat insulated winter boots. The whole line is wonderful, but my favorite product is the Ariat Berwick GTX Insulated Boot. In addition to being warm, these are waterproof, and cute enough that should you need to stop at the grocery store, people won't look at you like you are an alien from outer space. I have actually had non-horsey people ask me where I got them, because they think they are so cute!
Hopefully you remembered to stock up on warm winter gear before the snow hit, but if not, fear not! We still have these in stock at SmartPak. Happy shopping, happy shoveling, and stay warm!
-SmartPaker Amy