Managing an Organized Feed Room in Your Barn
As a barn manager, it's a big job to manage your clients' horses and keeping up with all the changes that horse owners are constantly throwing your way. Let's face it, between keeping up with the property, managing exercise schedules, lessons, shows, and the marriage you may have forgotten about, it slipped your mind to tell the workers that Lucy's owner asked for her grain to be reduced since she isn't going to be in work for the next few months. When you pass by poor Martha the a few weeks later and she's holding onto Lucy's lunge line for dear life that's when you remembered. You have emails, texts, and voicemails all about how Goliath is now on digestive support, Tabitha needs her sand clear this week only, Jodi is starting a new prescription, and Remy is having his grain increase since the summer is here and he's being worked more. The worst is when you a seething boarder who counted her SmartPaks and realized she's got another box sitting in the feed room unopened and is expecting a new shipment soon. This is all on top of the 14 other horses that you manage on the property and at the end of the day sometimes your head may be spinning. So you ask yourself: How can I make this easier?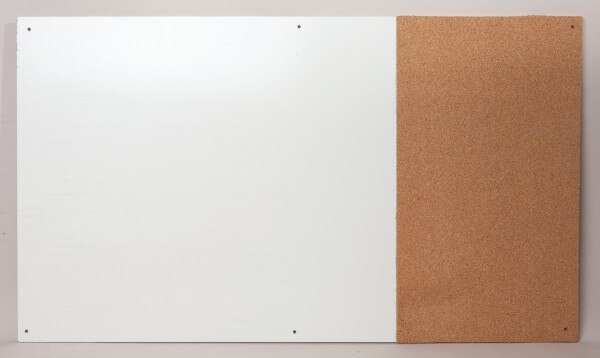 Step 1: Communication is key
If you're like most barn managers, you have some help around the barn. You see the majority of your boarders at least a few times per week but with school and work sometimes you communicate through notes or text messages and it can be hit or miss if this information becomes public knowledge as quickly as it should. Dry erase boards are what kept my head on my shoulders when I was assistant manager at a 22 horse barn – it hung right on the feed room door and have any feed changes written there with a date. This makes ease of access for your boarders and is something all workers (and yourself) must read before entering the tack room. Hang another white board inside the feed room somewhere else in your face by the grain – this is a second check system for your workers to ensure they are seeing this change.
Step 2: Label everything
Even if you don't think it needs a label, label it. I keep nice thick sharpies in the feed room just for this. All feed containers are labeled with the exact name of the grain as well as a list of who's on it. Every container of grain has its own scoop, no mixing and matching which means no one is playing hide-and-go-scoop at 6am. All supplements in buckets are labeled with the horse's name, dosage, and the frequency of the dose. All SmartPaks are kept neatly in their storage drawers for easy picking, and the feed chart is posted directly above the grain in clear print and plain sight.
Step 3: Use a color code
To ensure quick feeding, we've always set up the next shifts grain after we feed. Training our brains with color association is something we have been doing since we were children, why not apply it to our busy overworked adult brains? I love using the Fortiflex Pails, and every horse had a different color or variation of that color. The buckets do not change, they are labeled on the outside with a white piece of paper with the horses name as well as the inside of the bucket near the top. This is to ensure when looking at the buckets from above we can double check ourselves to ensure we are not giving the senior trail horse the nine-year-old's performance grain!

The little stuff like supplements and prescriptions are really the big little stuff, as they can cause big problems if given inconsistently. Brightly colored electrical tape works wonders in helping with this – putting bright pink tape around the inner brim of the bucket can indicate that this horse gets a prescription in his food, and a neon green ring can signal that this horse is on supplements. The best part is if either of these things change, electrical tape is easily removable!
Step 4: Count
No worries, I do not mean count everything every day! Boarders tend to feel a bit more taken care of when they're told at least a week or two before that their bucket of supplements, SmartPaks, or prescription bottle is running low. This is something that while I am making up grain for the next shift I will stop and write on the board in the feed room. When I am done I will leave a note on the stall or shoot a text to let them know. For peace of mind, it was a requirement to have as many supplements as possible in SmartPaks at my barn to eliminate the clutter of buckets in the feed room and ensure the horses were always getting the freshest correct dosage every time and eliminate any gaps in feedings.
Step 5: Give everything a place
I like to be able to walk into a room, take a look around, and see everything in a place. Unopened bags of grain along the wall with the newest bags in the back and the old ones in the front. Supplements in their bins or buckets on the floor, containers all shut tight with scoops inside. That way if there is something out of place the difference is noticed immediately and action can be taken. Boarders are happy, horses are healthy, workers aren't ripping their hair out, and you have a peace of mind for now…until you see the broken fence post and found out one of the school horses threw a shoe.