Disaster Preparation for Horse Owners and Barn Managers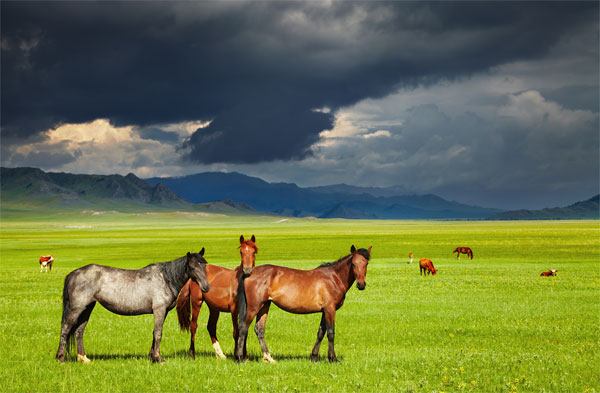 Although I didn't actually receive a question on this topic, Hurricane Sandy inspired me to write about it because it's an area most horse owners don't think about until it's too late.
An emergency is an urgent situation. A disaster is an emergency that overwhelms the resources of the individual or even local community. While emergencies and disasters may be unavoidable, how well you and your horse cope with a potentially life-threatening situation depends on how well you prepared ahead of time. Because some disasters (like a barn fire) can happen in any area, but others (like a hurricane or tornado) usually only happen in certain areas, you need to know and prepare for situations that are likely to occur where you live. Also, being responsible for the wellbeing of a horse during a disaster is a bit more challenging than being responsible for a dog, cat or other small pet. Below are some resources I hope you take the time to check out and use!
Large Animals and Livestock in Disasters, from the American Veterinary Medical Foundation
Tips for Protecting Equine Companions in the Event of a Disaster, from Homes for Horses Coalition
Disaster Preparedness for Horses, from the Humane Society of the United States
Disaster Preparedness, from the American Society for the Prevention of Cruelty to Animals
Preventing Horse Barn Fires, from SmartPak
Plan Ahead for Disaster, from Ready
Emergency Apps from Red Cross