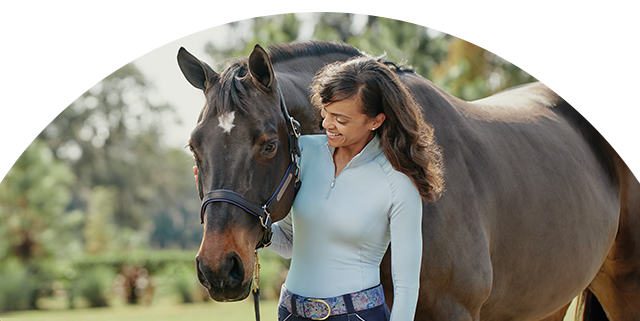 ColiCare is a free program that provides up to
$15,000

in colic surgery reimbursement
Combines our best hindgut supplements with preventive veterinary care to help lower your horse's risk of digestive upset

Gives peace of mind knowing you have financial resources if needed

Can be used on its own or with existing insurance

Even covers senior horses with no upper age limit!
3 Steps to Peace of Mind

Step 1:

Order in SmartPaks

Every ColiCare eligible supplement is formulated with researched ingredients for comprehensive hindgut support, with several options to meet your horse's unique needs.

Shop Now

Step 2:

Enroll

Once you've ordered your ColiCare eligible supplement in SmartPaks, you'll be able to complete the application form online or over the phone. Applying to enroll takes less than 5 minutes!
Step 3:

Wellness Care

Regular veterinary care is key to help your horse stay healthy. To remain eligible for reimbursement, continue to have your horse's veterinarian perform these basic wellness services each year:
Physical exam

Dental exam

Vaccinations

Deworming program
Customer Success Stories
Why This Veterinarian Recommends ColiCare
Frequently Asked Questions
Below are answers to some of the most common questions asked about ColiCare. Don't see your question covered? Please reach out to our Customer Care Team and we'll be happy to help!
Need to file a claim? Give us a call: 1-800-461-8898
Eligibility and Enrollment
No, ColiCare is a free program and there is no fee to participate beyond the cost of the required supplements and veterinary care. The ColiCare eligible supplements are the same price regardless of whether or not you enroll in the ColiCare program.
No, there is no upper age limit- we welcome senior horses into the ColiCare program!
No paperwork or documentation is needed except for the application form! You only need to confirm that your horse has met the Annual Wellness Requirements if you need to file a colic surgery claim. In the event of a claim, we'll work with you and your veterinarian to obtain this information.
The definitions are as follows:
Previous colic/abdominal surgery is defined as any previous surgical procedure to a horse's abdomen.
Chronic colic is defined as a horse experiencing 3 or more episodes of veterinarian-attended colic within any 12 month period.
Colic in the past 12 months is defined as any veterinarian-attended colic episode in the past 12 months. If the veterinarian was called to attend the horse by the owner or person with care, custody and control of the horse, this is considered a colic episode regardless of whether the attending veterinarian physically examined, diagnosed, or treated the horse.
Horses with chronic colic or colic/abdominal surgery unfortunately are permanently ineligible for the ColiCare program, however horses who have experienced colic in the past 12 months will become eligible to re-apply once the horse has been colic-free for 12 consecutive months.
Ensuring your horse gets his or her ColiCare eligible supplement in the right amount on an uninterrupted basis is a critical part of keeping the hindgut healthy, and therefore this is a key requirement for ColiCare. SmartPaks help ensure compliance as they are custom, pre-measured daily servings of supplements clearly labeled with your horse's name for fast, accurate, and potent feeding every day.
Yes, horses may be enrolled in ColiCare by their owners or an agent. An agent is a designated third party who has the legal authority and permission to submit an application on the horse owner's behalf. Examples include a trainer, barn manager, or lessee. Only the horse owner or their agent may enroll, make changes, or file a claim with ColiCare.
Yes, you can delay your SmartPak up to 14 consecutive days past your original shipping date (no more than 28 days total within a 12 month period) and your horse will remain enrolled. If your SmartPak is delayed more than 14 consecutive days, your horse will lapse from the program and no longer be eligible for colic surgery reimbursement. However, any horse that has lapsed is allowed to re-apply for the program.
Requirements and Claims
No, unless you are a licensed veterinarian. It is important to have your veterinarian involved in the selection of appropriate vaccines for your individual horse, and proper vaccine handling/administration is also critical to their safety and effectiveness. For these reasons, we require that the vaccines be administered by your horse's veterinarian for the ColiCare program.
We do not require any specific vaccines to be administered as part of ColiCare. The selection of vaccines for your individual horse is up to his veterinarian, as this can vary based on location, age, and other factors.
If your veterinarian offers dental care, perfect! We realize, however, that not every veterinarian offers dental care services. If your horse's dental care is not performed by your veterinarian, it is still required that your veterinarian examine your horse's mouth each year, and that you complete any recommended follow-up care.
No, you can purchase dewormer from your veterinarian or any equine retailer. To meet this Annual Wellness Requirement you must be working closely with your veterinarian to develop an annual deworming plan that includes at least one fecal test and two deworming administrations. The veterinarian does not need to administer the dewormer, this can be completed by the horse owner or barn staff.
ColiCare is fully compatible with all equine insurance policies. ColiCare makes a great complement to insurance, as a way to provide additional financial coverage. Depending on the insurance policy, horse owners may choose to use their ColiCare coverage instead of or in addition to their insurance payout, for expenses that have not already been reimbursed. We recommend that you work directly with your insurance provider to confirm their requirements regarding reimbursement programs such as ColiCare, as each underwriter may have different rules or policies.
No, ColiCare is a colic surgery reimbursement program, and therefore only covers costs associated with colic surgery (surgery related specifically to the digestive tract) incurred at a veterinary surgical facility. It does not cover expenses associated with a non-surgical colic.
ColiCare provides reimbursement for all types of surgical colic. Eligible expenses include pre-operative care performed at the surgical facility, the surgery itself, and post-operative care performed at the surgical facility.
Additional Resources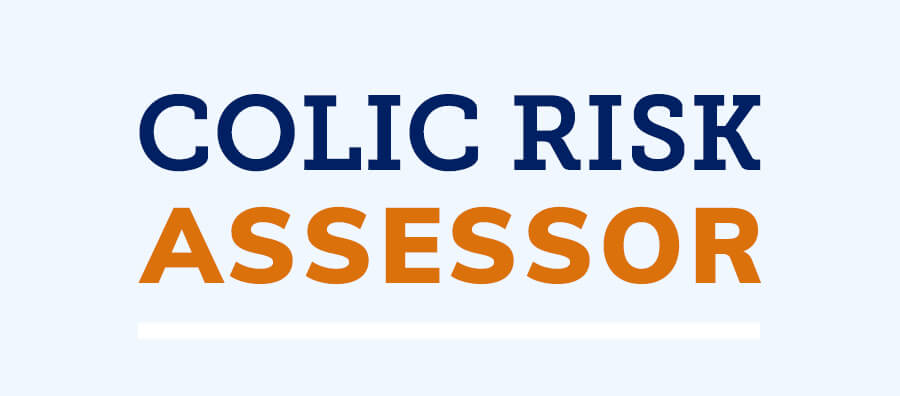 Colic Risk Assessor
Unfortunately, many day-to-day barn events are proven to increase your horse's risk of colic. But that doesn't mean you're powerless to reduce your horse's risk. The best way to help your horse is to understand his current colic risk and find out smart management practices to help your horse cope.
Find Out Your Horse's Colic Risk Level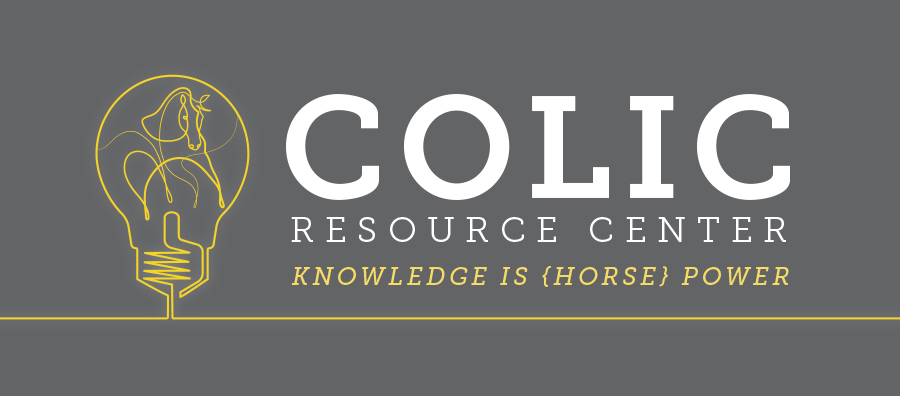 Colic Resource Center
According to the American Association of Equine Practitioners, 700,000 horses will colic this year in the U.S. alone. With statistics like that, you don't want to feel in the dark about colic. That's why we're sharing our colic knowledge with you and horse owners across the country in this resource center!
Learn More About Colic