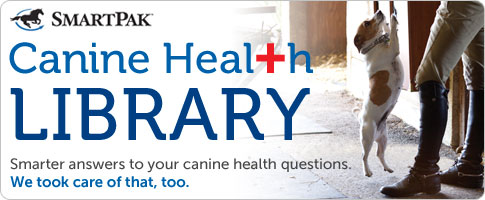 Our Canine Health Library is the 'hot spot' for dog owners looking for reliable and accurate information regarding diseases and conditions, popular dog nutrition FAQs, behavioral tips, dog food and dog supplement ingredient definitions and much, much more!
Although this site provides a vital health resource, it should not replace your veterinarian
Have a product question? Send an e-mail to our Product Specialists.