Team SmartPak Spotlight: Matt Mills
Posted on: May 19, 2018 by SmartPak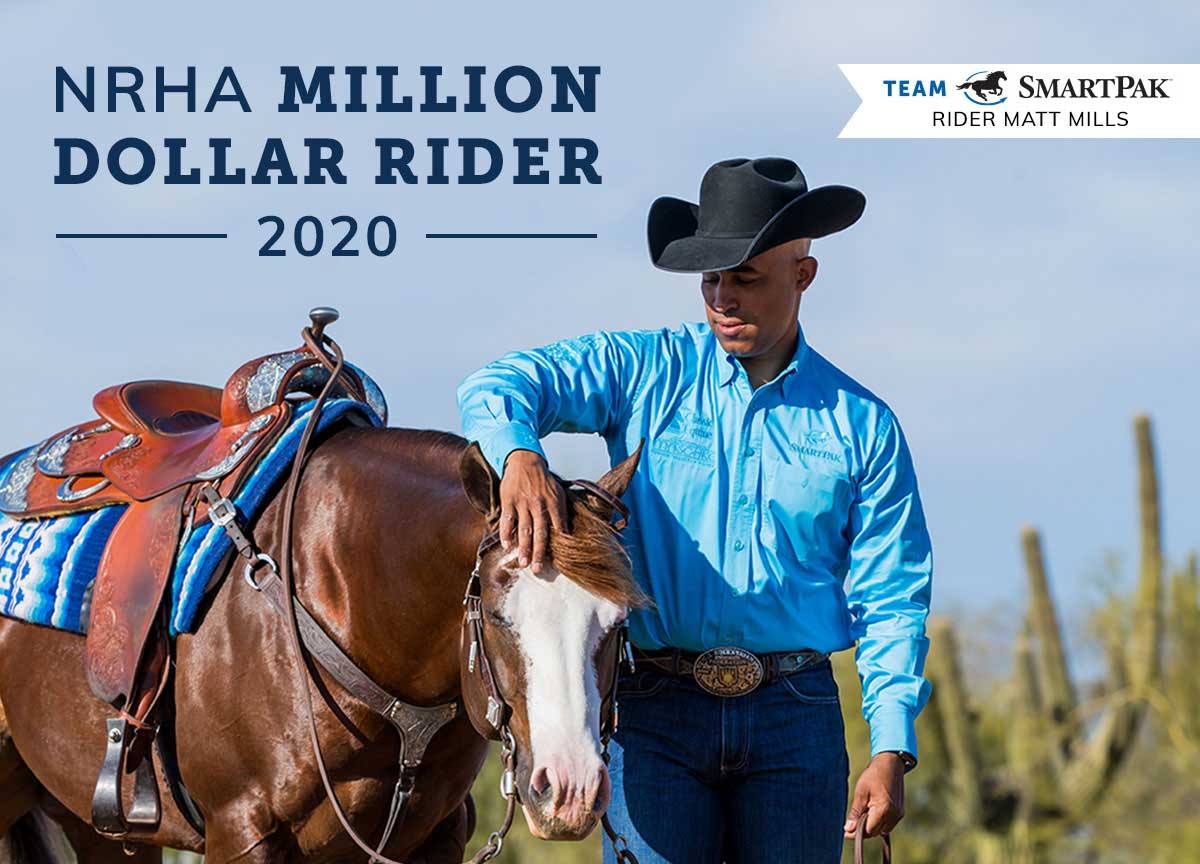 Matt Mills is the driving force behind Matt Mills Reining Horses in Scottsdale, Arizona. Ranked as one of the Top 20 National Reining Horse Association Professionals, Matt's impressive competition record speaks for itself with multiple wins at Futurities and Derbies, and a 2006 Team USA World Equestrian Games gold medal. Matt prides himself in developing and showing young horses and helping them succeed in the show pen.
So, what is life like for someone like Matt? Many people know him at shows, but we asked him the following questions so you can get to know him outside of the ring!
Tell us a little bit about how you got started with riding, and how you got to where you are now?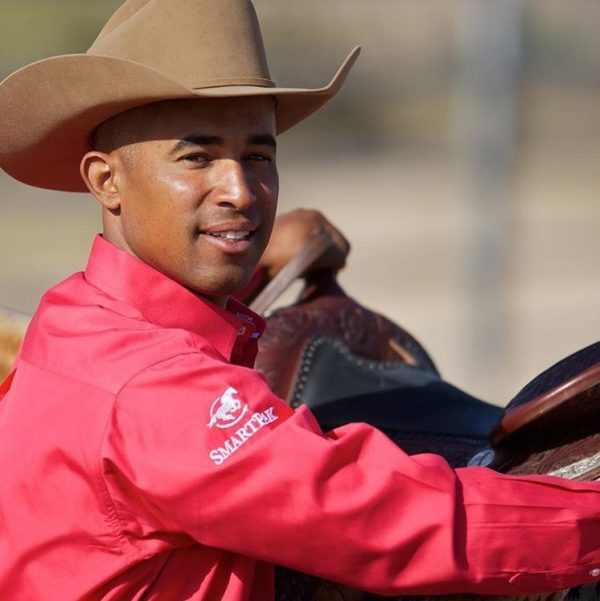 "I got started with riding when my mom bought me riding lessons for my 8th birthday, and I was hooked! I would catch the city bus after school to go ride at Lakewood Equestrian Center. I took lessons there from a lady named Michele Bloomquist. I started working for her when I was 14 giving lessons and running the pony rides there for all of the inner-city kids. I still to this day have a client/friend named Barb Townsend that I met at Lakewood, as a matter of fact. She has always believed in me, and she bought me my first open horse when I went out on my own and started Matt Mills Reining Horses.
I don't know if it's luck or being in the right place at the right time, but my wife and I are surrounded by loyal clients that have turned into GREAT friends! They really believe in me and my program and have trusted me in picking out some outstanding stock for me to show for them. My goal, which is very close, is to become the next million-dollar rider and first African American to accomplish that goal in the NRHA."
What is your favorite accomplishment in your career? And what about it is so special?
"This is an easy one – winning the gold medal for Team USA in 2006 on Easy Otie Whiz was a standout for me and my whole family. They say everyone has that one break out horse and "Easy" was definitely that horse for me! I will always have a place for that horse in my heart, he was a special individual."
Tell us about the some of the current horses you are preparing for shows.
"At this time, I'm preparing three of my Derby horses for the National Reining Horse Association (NRHA) Derby in June. When preparing these horses for competition, one of the first things I do is make sure that my supplements are what they need to keep the horses feeling their best, and that's in thanks to SmartPak which makes it so easy. Most of our horses are on SmartCombo™ Ultimate Pellets, which offer the best support for a variety of areas that can be of concern (joints, tendons and ligaments, hindgut, stomach, hoof, and coat health). We also give many of them SmartLytes® which encourages normal drinking, helping to keep them hydrated.
The first horse I'm preparing is Leavetherestspooked aka "Carl." Tim & MaryBeth Ruckman purchased him for me last year as a 3-year-old from Morgan Reiners. I made the Open Futurity finals on him and I think he has a very bright future.
Next, I have Wimpys Slidewinder aka "Funky." This horse is always there for me when I call on him, very good minded! As his owner Janice Dickson would say "he's definitely a keeper"!
And last but not least ARC Wimpysgottagun aka "Lefty." This horse is an unbelievable talent that has been a bit of a late bloomer, but I think it's going to be worth the wait. Janice and I are really happy that he's coming around."
Do you have a favorite show?
"I really can't say which show would be my favorite because I really enjoy all of them, but if I had to pick there would be two, NRBC and the NRHA Futurity."
You recently just built an indoor at your facility – tell us about that experience, and what advice you have for someone who might be considering the same.
"We just moved into our new facility, Ruckman Ranch. My wife's very good friend MaryBeth Ruckman and her husband Tim came to us and said, "What would you guys think of us building you a facility?" We were beyond excited, and they didn't hesitate to go right out and buy the land and get it started!
Being in Arizona, it's a must to have an indoor arena because of the heat, and I couldn't be happier with the way it turned out! It's 125'x250' with 3 big fans and amazing ground that we maintain with a Kiser Drag. Tim and I both have the same interest in music, so he put in 16 Sonos speakers for us. I must say, it's pretty sweet! He also put in an outdoor that's 140'x280'.
When building a facility like this, it's important to take into consideration the needs of your horses and your clients. With our location and the heat, we needed to make sure to have proper ventilation so that the horses can perform at their best. It's also important to do your research on footing options, as that's a critical part of a facility."
If you could do something other than riding, what would it be?
"There is absolutely nothing else that I would want to do for a career! Training horses is extremely rewarding. I did come very close to becoming a Phoenix Fire Fighter, but my horse career took off and horses have always been such a passion for me, they are such incredible animals."