Fall Layering Done Right
Posted on: October 21, 2021 by Annina McMillan
After the incessant swarm of flies and the heat of summer, I welcome the cooler weather of fall. The crisp mornings and still warm afternoons are a welcome reprieve. However, with these temperature changes, I have trouble dressing appropriately! What I need for cool, crisp mornings is much too stifling for warm afternoons, and the simple attire that is suited for afternoon warmth leaves me shivering in the morning. Through lots of trial and error, I've found a few favorite clothing pieces perfect for fall layering. Below are my favorite things to layer and keep me comfortable during fall as the temps slowly get cooler.
1. Baselayers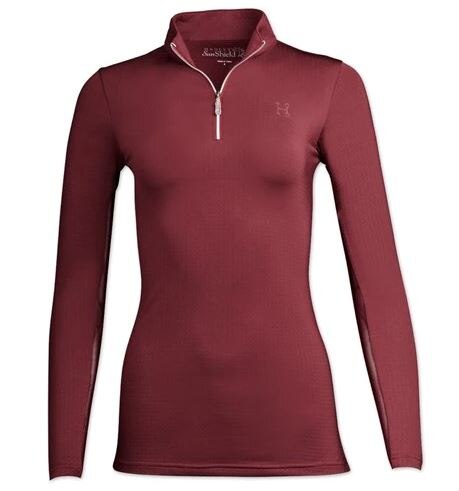 Hadley SunShield Long Sleeve 1/4 Zip by SmartPak
While this by itself is great for summer, I also find it to be a fantastic base layer in the fall. The sun shirts are super breathable, making sure that you don't overheat with additional top layers. Layering warmer items over this top is my top tip to keep me warm without worry about getting sweaty. And once the warmer afternoon temps roll around, I can easily take off the top layer and still be cool. This is a great way to continue using these summer tops into the fall season.
Piper Winter Essentials Baselayer Long Sleeve 1/4 Zip Top by SmartPak
For those later fall days that are too chilly for the Hadley SunShield Long Sleeve Shirt, this is a great base layer. It's still breathable but thicker, allowing more warmth for cooler later fall mornings, This is still cool enough for those sunny, slightly warmer fall afternoons. This goes great with vests, softshells, jackets, etc. Whatever you need to layer on top to stay warm in the early mornings! The inside is brushed as well, making it a very soft first layer and comfortable.
---
2. Vests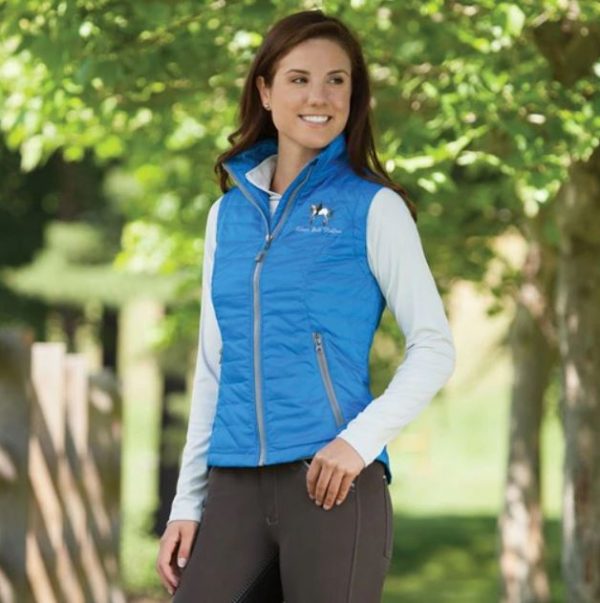 One of my favorite things to layer over the Hadley SunShield Long Sleeve quarter zip is a vest. The Super Lite Quilt Vest is a great fall clothing item. It's a perfect layer for the early cool fall mornings when you just need a little bit more to stay warm. This is warmer than the beautiful Arista Bit Vest above, so I find myself wearing this in mid-fall with the chilly mornings. Often too, I find that with the mesh layers in the Hadley SunShield Long Sleeve, this combo is often one I can wear all day and be comfortable.
For a sleek vest option, the Arista Bit Vest is one of my favorites. It's perfect for early fall when you need just a touch more to keep you warm. I love the Citadel color; it provides the perfect light pop of color and really looks great for lessons or clinics. This is a great vest to treat yourself to if you're looking for something nice!
---
3. Outerlayers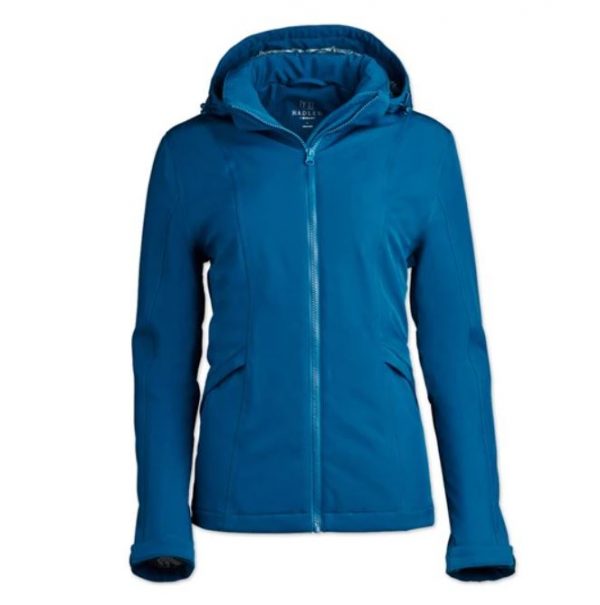 Hadley Waterproof Winter Insulated Jacket
For those cold, wet, fall mornings, a waterproof top layer is a must. I always feel extra chilled on those wet mornings, and I need some extra layers to keep warm. For a non-bulky but still insulated and dry option, the Hadley Waterproof Winter Insulated Jacket is perfect. In fall I find I can often wear just one layer and this on top, and I am set for the day. Since it's waterproof, I am set for whatever weather comes my way, and it still looks great for lessons. Plus, there are underarm vents in case you get a touch too warm and the hood is removable if you prefer!
This softshell jacket is my fall go-to top layer! Personally, I find in the fall it's the wind that gets to me more than anything else. This is a great top layer for those warmer, windier days. This fits well over all kinds of base layers depending on what is a better fit given the temperatures. Plus, the softshell stays so clean at the barn and doesn't get stuck with hay and other odds and ends. This is a great jacket to wear during fall lessons as well since it still looks nice after completing barn chores!  
Personalized Fleece Lined Nylon Jacket
The fleece-lined nylon jacket is the perfect comfy-cozy jacket for fall! Plus, it can be personalized, which I love. Your barn logo can be added to it, or there are plenty of other graphics to choose from as well! The breed logos for various organizations are some of my favorite to add. This is windproof as well, perfect for those extra windy fall days. For days my softshell is not quite warm enough, this is my go-to grab-and-go jacket, as it is a flexible top layer. I find it runs a touch large, which I find is great for adding extra layers of clothes underneath, such as a sweater.
3. Accessories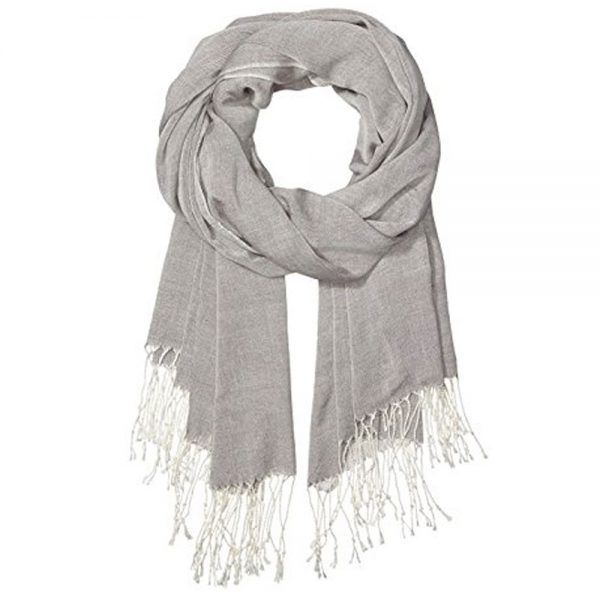 When cooler temps start, I love turning to a nice scarf as an extra layer. The Back on Track Scarf is beautiful it has Back on Track's ceramic powder included in the fabric as well, which will help stiff shoulders or necks. This is large enough to be warn as a shawl, which is my favorite way to add an extra later in the fall!
Colder fall temperatures usually mean my feet get cold. The summer socks are too light and make my toes cold, while thick winter stocks are too much, causing my feet to sweat. I find a medium thickness and moisture-wicking stock is need for the fall weather, and the Darn Tough Light Crew Socks are the perfect, goldilocks fall sock. It's naturally antimicrobial and really designed for all-weather performance, perfect for whatever fall weather comes your way. Plus, there are no awkward seams, making sure your feet are always comfortable no matter what the fall weather brings! 
Do you have a favorite go-to fall clothing item? We'd love to hear it in the comments below!