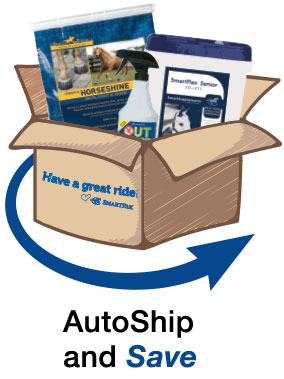 What is AutoShip?
AutoShip is the smart subscription service that puts your supplements on auto-pilot, saving you time and stress (and up to 20% on AutoShip SmartPaks and up to 5% on AutoShip buckets) while helping you take great care of the horses you love.
Consistency is key to supporting a healthy horse
Supplements work best when they're fed consistently – after all, your horse's joints are under stress every day, even if you're not working hard (that's why wild mustangs who've never been ridden a day in their lives still get arthritis). And your horse is constantly, slowly growing new hoof wall, which needs proper nutrition to provide a solid foundation.
From calming to digestive health and beyond, supplements work best when fed every day, which is why smart riders choose AutoShip when ordering their horse's supplements.
Sometimes, the right thing is also the easy thing
We know commitment can be scary, so we don't ask for one! We're proud to offer an AutoShip program that's easy, hassle-free, and rewards you for taking great care of your horse.
"I highly recommend SmartPak for anyone looking for supplements. Great prices and shipping options. AutoShip also ensures my horse is on an uninterrupted feed schedule!"

- Emily C. from West Branch, MI
Top four reasons you'll love our AutoShip: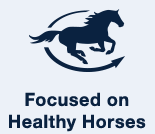 Focused on Healthy Horses
Supplements work best when fed consistently, making AutoShip the smart choice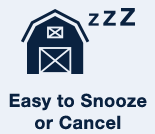 Easy to Snooze or Cancel
It's easy to edit your schedule or cancel online, any time you'd like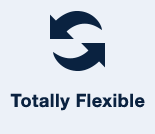 Totally Flexible
Change supplements, payment, and delivery details as often as you'd like - we'll email you before every order

Your VIP Pass
You deserve a reward for taking great care of your horse, so AutoShip subscribers get
FREE SmartPerks benefits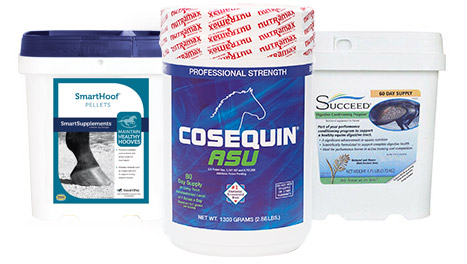 Get started & save 5% on every order!*
As if taking the best care of your horse wasn't enough of an incentive, you can save 5% on hundreds of supplements when you put a bucket or bag on AutoShip!
The only supplement brand excluded is Life Data® Labs (makers of Farrier's Formula®).
Shop All Supplements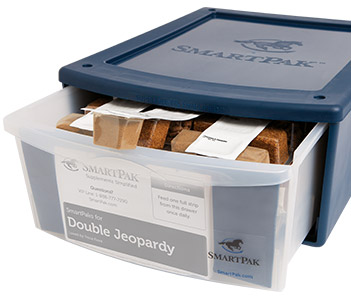 Have you seen the smartest way to feed supplements?
Our commitment to simplifying your life and helping keep your horse healthy doesn't end with AutoShip. Find out what thousands of other horse owners already know - simplify your life with SmartPaks supplement feeding system!
Ready, Set, Simplify!
* 5% off applies to AutoShip orders of equine supplements in buckets or bags only. Offer does not apply to shipping charges. Excludes products manufactured by Life Data Labs. No promo code required, discount applies automatically during checkout when AutoShip is selected. Additional exclusions may apply. Please call 1-800-461-8898 for complete details.