You Know You Own a Thoroughbred When…
Posted on: August 26, 2016 by Kaitlin Teore
I am the very proud owner of an oh so handsome Thoroughbred gelding. His name is Samurai (he will also answer to Sam, Sammy, Samwise the Brave, and Buttface). My Thoroughbred brings me so much joy and I am truly in love with the breed. In my opinion there is no horse quite as versatile and impressive as the Thoroughbred. That being said Thoroughbreds can be, well, a handful. If you own a Thoroughbred, you'll understand.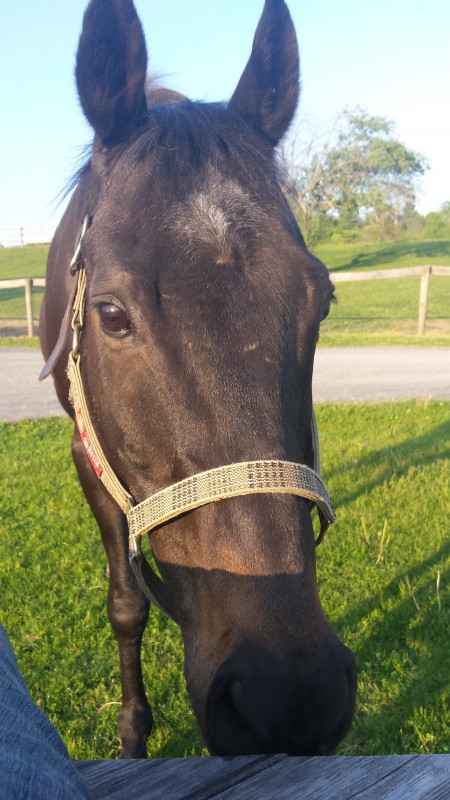 You know you own a Thoroughbred when….
• You have the largest and most complete first aid kit in the entire barn. Need duct tape? A diaper? Vet wrap? Ointment (take your pick, I've got at least 8!)?
• You search endlessly for baby photos or racing photos if they're off the track
• You've walked the entire pasture searching for hazards on a regular basis and double check your stall for anything sharp and possibly dangerous regularly, yet you still find random nicks, bumps, and scratches on your horse
• You have smartest horse the barn
• You have the vet out at least once a year for some sort of injury despite all your best efforts
• You don't even bat an eye when you're enjoying a nice quiet ride (maybe cooling down at a leisurely walk) and your horse suddenly spokes at a blade of grass, his feed bucket, or even a cloud
• You're feeding a hoof supplement or you've thought about it
• You have the sweetest horse in the barn
• You take enjoyment in showing off your off-the-track Thoroughbred's lip tattoo to your non-horsey friends and family
• You own the most beautiful horse in the barn
• You've stared enviously at your friend's Quarter Horse who seems to get fat off air while your horse's diet is carefully constructed to help keep his weight on
And last but not least, you know you own a Thoroughbred when you own the best horse in the world and no one will ever convince you otherwise!