Wildhorse Ranch Rescue & SmartPaks
Posted on: November 30, 2020 by SmartPak
Wildhorse Ranch Rescue is a 501(c)(3) charity operating in the heart of Gilbert, Arizona since 1995. This year marks their 25th year in operation. Their mission: rescue animals from abuse, neglect, slaughter, and premature death and provide a safe place to live for the remainder of their lives through adoption or sanctuary.
"Having over 30 horses at any one time, I can manage their health needs on the SmartPak website, I don't have to worry about re-ordering and I can update profiles as the horse moves throughout their life stages." -Laurie Guenther
This charity solely depends on donations, volunteers, and the generosity of others in order to care for their rescues. In addition to horses, Wildhorse has taken in Burros, Peacocks, Turkeys, and other misc. animals.
Wildhorse has grown over the years and their outreach consists of multiple programs including Kitty City, (a Cat Sanctuary), a standing agreement with the US Forest Service, and US Calvary where hardworking horses and mules can live their retirement with peace and comfort at Wildhorse. HavasuPup, HavasuHorse- both programs focused on the medical care of animals in the village of Supai and Water for Horses, which focuses on raising funds to supply water to the most remote areas on the Navajo Nation affected by drought.
The current Wildhorse Herd ranges from age 5 months to 38 years and includes Domestic Equines, Wild Equines and Burros.
"SmartPak saves money, which is an important thing for the amount of supplements we need to operate is exorbitant. Having SmartPaks allows us to buy less." – Laurie Guenther
---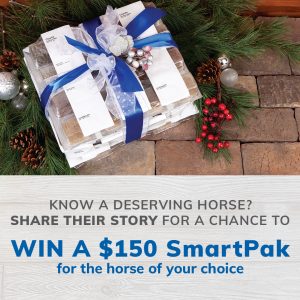 SmartPak is excited to partner with Laurie and Wildhorse Ranch this season to Give the Gift of Health with SmartPaks! From December 2nd to December 13th you can share your story for a chance to win a $150 SmartPak for the horse of your choice.
Enter Here:
/blog/give-the-gift-of-health-with-smartpaks/ 
---
Meet the horses of Wildhorse Ranch:

---
Einstein is a 25-year-old off the track Thoroughbred (OTTB) who was rescued from auction. Einstein was involved in a trailer accident 5 years ago where he broke seven vertebrae. He was in a lot of pain, lost interest in eating, and was losing fur as a result of stress.
Laurie began her research and started looking for a supplement to help him. It was during this research she found SmartPak's SmartFlex Rehab. Laurie noticed remarkable results when she added these supplements to his feed. Alongside therapy, a lot of TLC, and hope, she credits adding the SmarkPak regime to his diet to bringing Einstein back to the horse he was. After these findings, Laurie began to expand other horses at the ranch with supplement needs onto a SmartPak regime.
---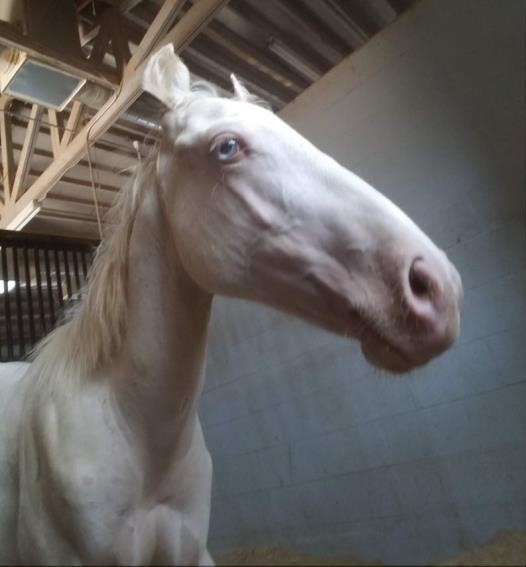 Meet Frankie, an almost 3-year-old Perlino-Double Diluted Gene Gelding who underwent Cleft Palate Surgery to save his life. While Frankie was recovering, he suffered nutritional deficiencies due to the Cleft Palate. SmartPak SmartVite Thrive allowed Wildhorse to provide a concentrated dose of minerals each meal and gave them the confidence that Frankie was getting what he needed to heal. Laurie attributes SmartPak to Frankie's quick recovery.
---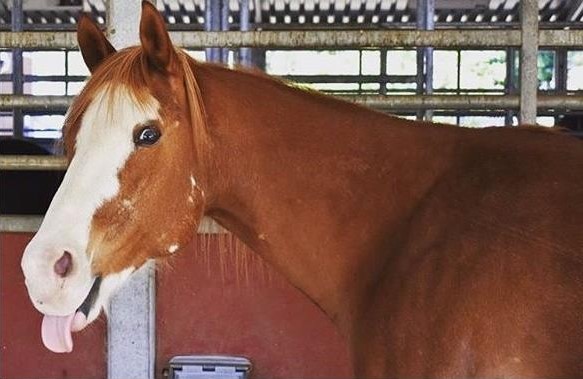 Playboy is a 12-year-old American Paint Gelding. Playboy is a Sanctuary Animal who suffers from Navicular Disease in his front hooves. He requires special shoes and boots and while his riding days are behind him, he's still a very active, sweet, and lovable horse at the ranch who has many Equine and Human friends. While Navicular is not curable his disease, the team at Wildhorse helps keep Playboy comfortable with products like SmartPak. They use SmartHoof Ultra and SmartHoof Circulate to help maintain his hooves.
---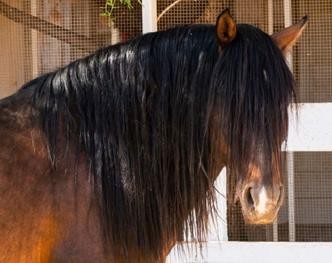 Meet Justified. He is a majestic 22-year-old Wild Stallion that was rescued from Auction. Before SmartItch, he had some miserable days as he suffered from insect bites, welts, and fly sores. Adding this SmartPak relieved his skin and his coat is back to its former glory!
---
"Time and Convenience is another reason why I love SmartPak. We feed twice a day at the ranch. The Volunteers just walk to the space saving drawers that SmartPak provides, pull out the days SmartPak's and pour it atop the feed, it's that simple." – Laurie Genther
Meet Laurie Guenther:  Herd Health Director and Board Member at Wildhorse.
Laurie has served in various roles at the ranch for over 15 years. Laurie has owned and worked with horses her entire life. She has adopted Wildhorse Rescue's Einstein, an OTTB Thoroughbred and Rescue Burro Pixie. Her roles and responsibilities include:
Managing the Herd Health Team – a group of volunteers who maintain the physical wellbeing of the Wildhorse Ranch Rescue Herd. These individuals administer medications, treat wounds, take vitals, and monitor their health needs.
Working with the Veterinarian Team to ensure the overall health of the herd
Consulting and works alongside experts such as Farriers, Feed Stores, and other Animal Health Vendors to ensure that overall wellness needs are met
Monitoring Feed intake, nutritional and supplement needs
When Laurie isn't at the ranch, she manages a full-time career as a Controller for an e-Commerce Company. She shares her life with her husband Joe and 4 rescue dogs.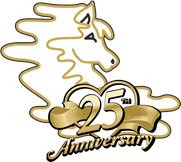 Learn more about Wildhorse Ranch Rescue on their website:
https://www.wildhorseranchrescue.com/celebrating-25-years.html
Learn more about how you can help here: