Why I Ride: Western All Around
Posted on: October 08, 2020 by Katrina Clark
I started riding when I was 5 and rode mostly English with the occasional ride in a western saddle. I then rode Saddle Seat for a few years when I was 12 years old and owned an American Saddlebred. My sister had a Quarter Horse at the time but I had always considered him to be boring and never had any interest in riding him. My sister went off to college and my sister's horse became rider–less. One day our trainer suggested that I ride him, and I couldn't believe how much fun he was! I was used to only being able to ride my Saddlebred for 20 minutes or so, and at horse shows, I could only show in 3-4 classes. As I rode my sister's horse more, I loved that I could ride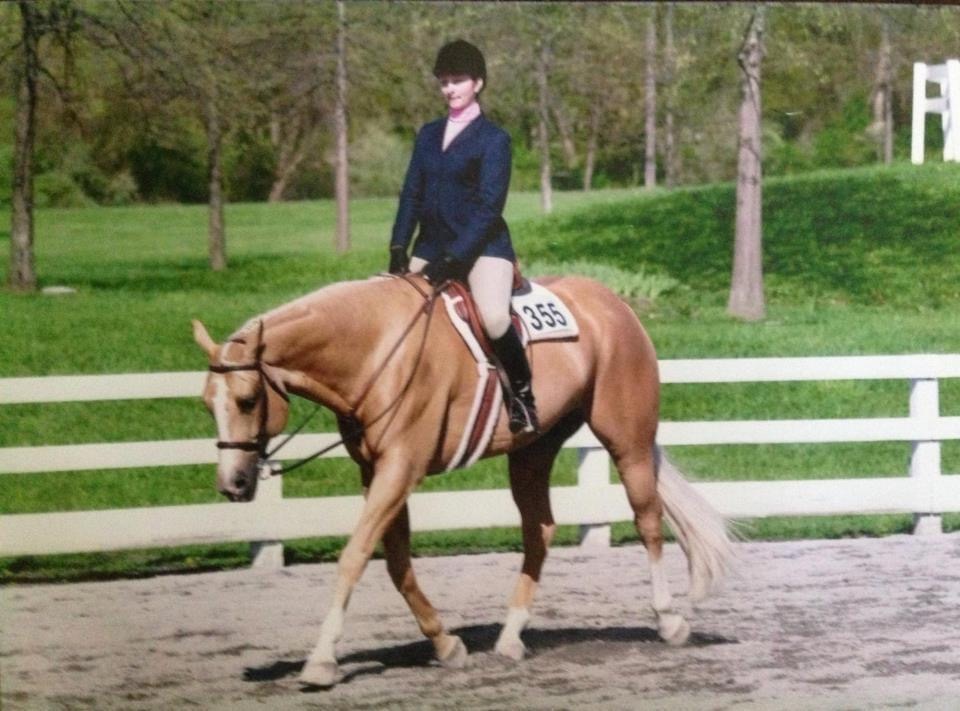 him for an hour and he barely broke a sweat – as a horse-crazy kid I loved every minute in the saddle! 
When I was 14, my sister's horse became mine and I sold my Saddlebred to focus on riding and showing Quarter Horses. It is fair to say that while my horse DJ was the primary reason I got into showing Quarter Horses, I started riding the other Quarter Horses at the barn and was totally enthralled with their versatility. Every day at the barn I would start by riding huntseat and practicing for the Hunter Under Saddle classes, followed by practicing patterns for huntseat equitation, and ending with practicing showmanship. Other days were focused on western pleasure and horsemanship, and some days were focused on practicing for the working hunter, equitation over fences, and hunter hack classes. At the horse shows, I loved being able to show in all of the classes and competing for the All–Around awards. At times it even included showing in Barrel Racing, Pole Bending, and Stake Race just to snag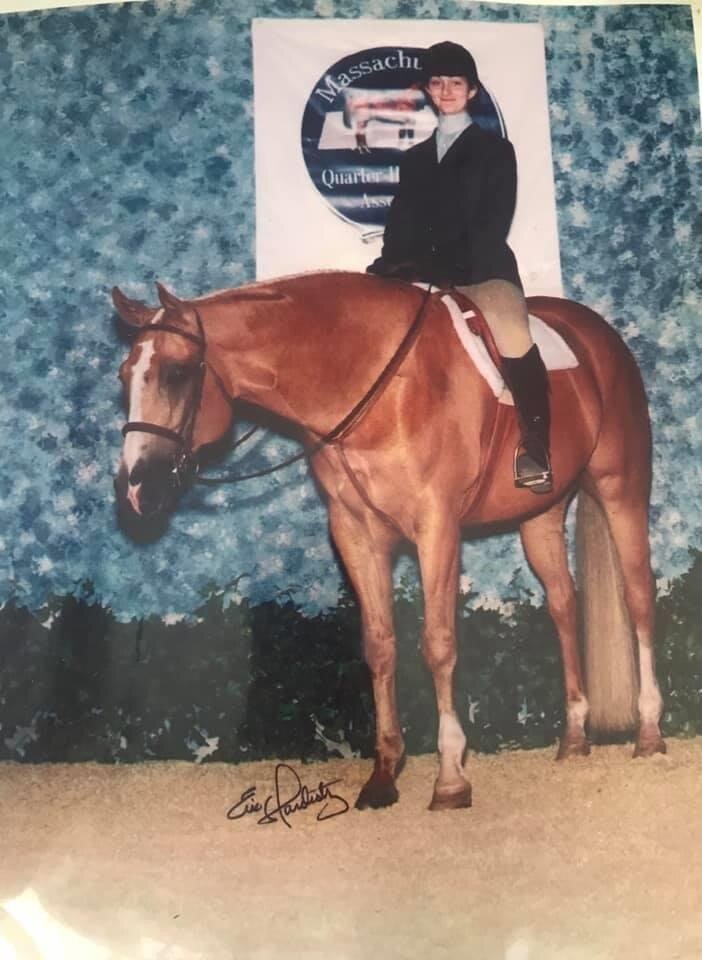 additional points towards the all–around running.  
One of my favorite memories is when we went to the PHBA Youth World Show. We drove from Massachusetts to Tulsa, Oklahoma with my horse DJ to show, and it was a memory that I will never forget. I got to show in the all-around events against competitors that I had never shown with. Since we had driven all the way out there we decided to stay for the PHBA Open World Show which was the week following the youth world. It was an amazing experience and even got to come home with a few placings, including PHBA World Champion in the Youth Hunter Hack and Res. World Champion in Senior Hunter Hack! 
It was a privilege to be able to own, ride, and show a horse that was a true jack of all trades. There were times I would win the youth halter classes, win the equitation, the hunter hack, and even the barrel racing. How does one horse have the stamina and heart to give 100% all the time to every class? It is not unique to my horse, but something found often in the American Quarter Horse. It is the reason why I showed in the all-around events for my entire youth career, and why I purchased an all-around horse for my daughter to compete with now!