When It's Just Too Cold to Ride
Posted on: February 20, 2017 by Kerri Vuolo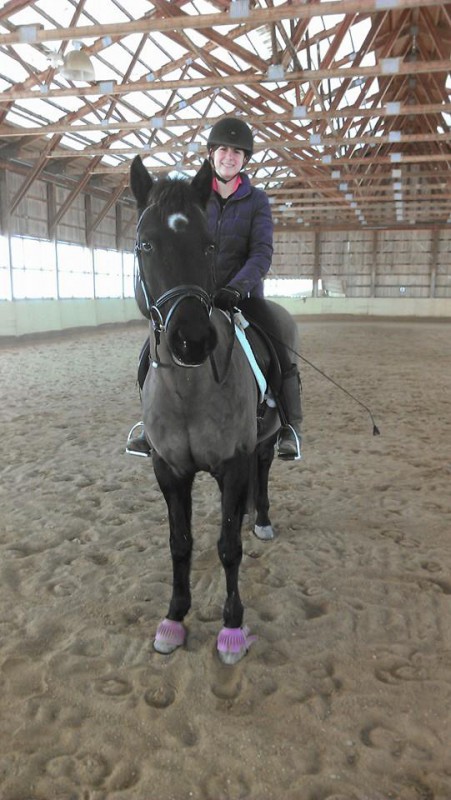 As a resident New Englander, we are a pretty hardy bunch, and with the good fortune of having an indoor arena, I usually find myself riding in most of the winter weather, including snow and ice. But my horse has some respiratory issues, and because of that, I don't ride if the temperatures are below 20 degrees. This usually leaves me with a few chilly days where it's just not possible to ride my mare. If you're like me, or if you don't have an indoor and have to take more winter time off, check out some of the ideas below for alternatives you can enjoy with your horse.
Groundwork- because good manners never go out of style!
If you have a safe place to work, groundwork can be a great alternative to riding when the mercury dips too low. This can be anything from working on leading manners, to more advanced maneuvers such as working at liberty or ground poles. This is a great way to continue building the bond with your horse, as well as filling in any gaps in their training on the ground.
Desensitization
My mare can sometimes be a bit spooky, so this is one of our go-to activities when the weather is too cold for riding. We work on developing her confidence and decreasing her reactivity to new stimuli such as tarps, mirrors, umbrellas, strollers, and anything else we can find around the barn. This is really helpful for when I take my horse to a show, where she may see many new and unfamiliar sights and sounds. By practicing at home, we are better able to tackle the unexpected on the road.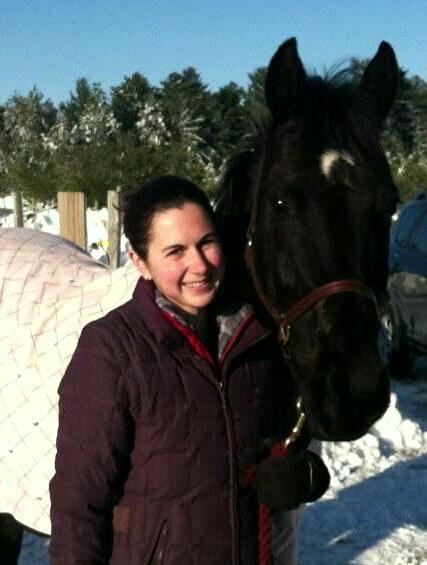 Tack Cleaning
OK, this one isn't really with your horse, but whose tack doesn't need more cleaning? This works best if you have a heated tack room, or you can also take your tack home and clean it where it's warm. I like to do this when there's a big snowstorm in the forecast, since I know I'll probably be spending some time cooped up in the house. While this may not be the most fun way to pass the time, when the temperatures rise and you get saddled up with your nice shiny tack, you'll be glad you took the time to get it cleaned up.
Clipping or Mane Pulling
Here's another task that I usually put off as long as possible, but is a great activity when you have some extra time. My mare hates having her mane pulled, so I find it best to do a little bit at a time, so as not to upset her too much. Fortunately she is well behaved for clipping (if your horse is not, now's a great time to practice!). It always feels like spring is around the corner when my horse's mane and bridle path are all trimmed up and neat!
Deep Grooming/Massage
While baths are off the table, deep grooming sessions are a great way to help your horse look and feel his best, plus all that currying will keep you warm! Using a cooler is a good way to keep your horse warm while you work on individual sections, and you can do some gentle massage using a large curry or your hand to help loosen any tight areas. Your horse will love it, and hopefully will be looser and feeling good for when you can saddle up again!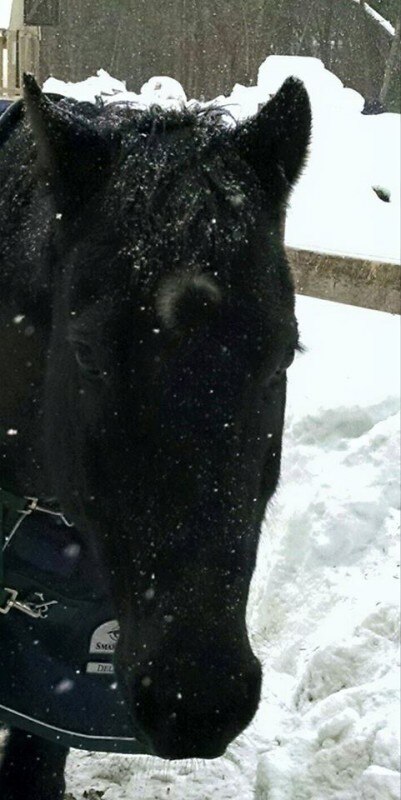 I hope you found these ideas helpful, feel free to share any additional favorite tips in the comments section below!