What I've Learned Since I Quit Horse Showing
Posted on: June 25, 2018 by Jenna Boscardin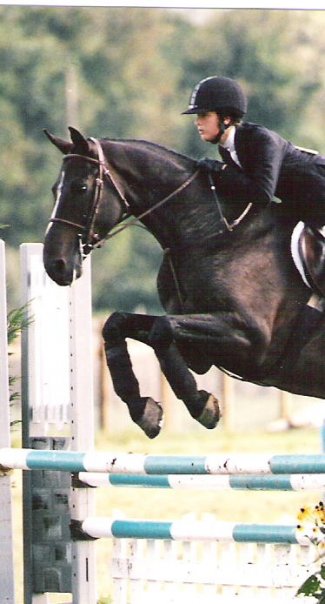 I remember a time when my life was just riding and sleeping between horse shows. My summers were spent in anticipation, waiting for the next time I got to tie on my number and take that final deep breath before leaving my best ride in the ring. But not too long ago I made the choice to stop showing and let my elderly horse Hershey enjoy his well-deserved golden years just being a horse (full disclosure, the old guy has some pretty bad confirmation and is a few notches above pasture sound, so the decision was a lot less altruistic than I'm making it sound). Now I won't lie to you, I still miss showing and I gained so much from my time as a competitive rider, but this time I've had outside of the show ring has taught me different lessons that I had missed before.
Competition Is Healthy
For me, the competitive spirit was always something that drove me, but without a show ring to look forward to I found that competition isn't limited to an area with other riders. I take the same fierce joy in learning new ways to enjoy riding as I did in taking home a blue ribbon. I still look at our championship ribbons fondly- and trust me they're going to hang up on the walls for as long as it's kosher- but bringing my horse down from jumping in a Pelham to being able to hack out around the property in a snaffle was a pretty enormous accomplishment, too.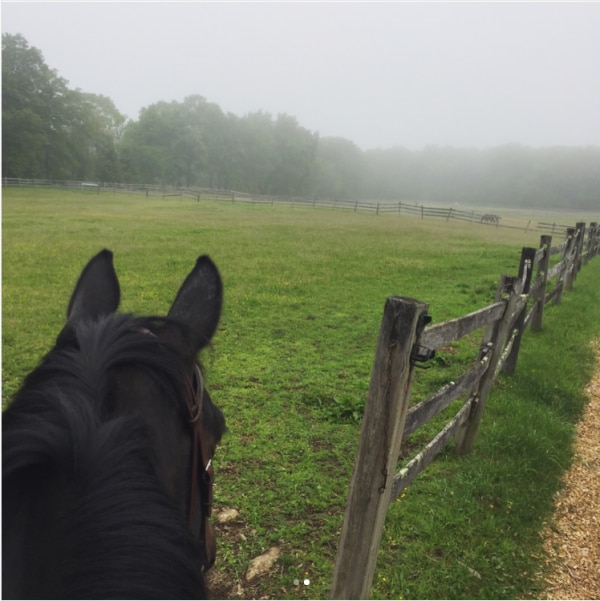 Arenas Aren't All That
Speaking of hacking out, I was shocked to remember that riding outside of an arena was a thing that people do. I'm not sure when I stopped being the barn rat that rode her pony anywhere said pony could fit, to being the horse show kid that yearned for perfectly groomed arenas, but I'm so glad I was able to find that inner barn rat again. A perfectly groomed arena still makes me let out a breath in appreciation, but I now crave canters in wide-open fields and finding the best patches of grass to hand-graze. If I were to do it all over again, I would definitely work to find the balance between the two- there has to be a happy medium that didn't know about before.
Knowledge is Power (and Peace of Mind)
While I was humbled more than once in the show ring, I can sheepishly admit now that all the things I didn't know about my horse's care is a new kind of embarrassment. As a teen, I was happy to groom, tack up, ride, and show- I really thought that's all there was to it (besides paying the bills of course). Now as an adult, I've grown to understand I can do so much more than handle the basics and bills. I can now confidently tell you all sorts of important details from the weight and brand of grain my horse gets to exactly what angle his feet are trimmed to- and why. I have a deep sense of accomplishment in knowing that I'm providing the best life possible for my horse as an actively involved member of his care and routine, something I was definitely missing out on.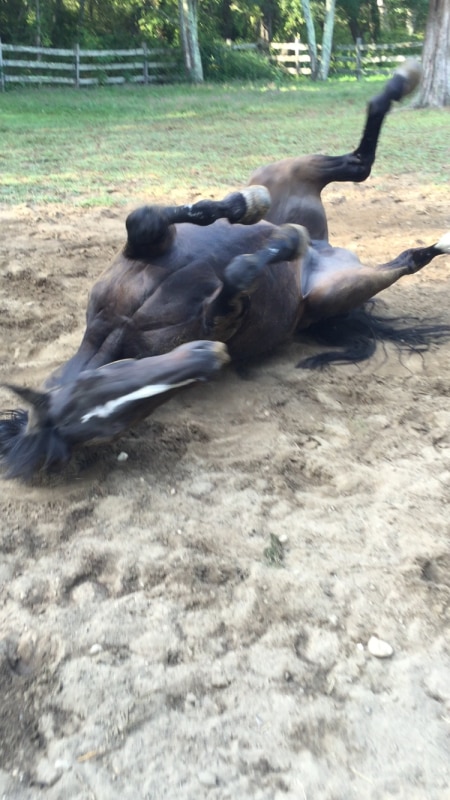 My Horse, the Horse
Along with that, I learned about my horse as a horse, not just as a teammate or an athlete. I had always known that if I didn't pay attention while grazing at shows my big warmblood would happily drop down and roll, totally disregarding if my saddle was still on or not. What I didn't know is that, my horse has a very specific routine he follows for optimal body-scratch-coverage. (Two flails on the left side, then all the way over to the right, two flails on the right, then back over to the left before getting up, shaking, and snorting.) I now devote at least 10 minutes of our routine to walking around with him and finding the best patch of fluffy dirt to roll in before heading back to the barn and currying it off.
It's More Than Just Showing
Do you want to know the biggest thing I learned since I stopped showing, though? I learned it's more than just showing. I've had time to remember that as much as I love seeing the sun rise over the show grounds, I also love watching the sun set while my horse hand grazes after a great grooming. Being a competitive rider is still very much a part of what made me the horse person I am today and maybe I'll write about what I learned from that, next! For now, I'm not sure if I'll ever hear my name called over the loud speaker in the show ring again and that's okay. For most of us, it really does come down to the love of the horse, and at the end of the day if that's what I have, then I have enough. It's been pretty fun falling in love with my horse all over again.
Now let's not get crazy, if I'm ever able to show again I will literally jump at the chance. But until then, I'm still learning, still growing, and still loving what I get to do with my horse every day.