Top Tips for Preparing Your Horse for Surgery
Posted on: June 13, 2017 by Kerri Vuolo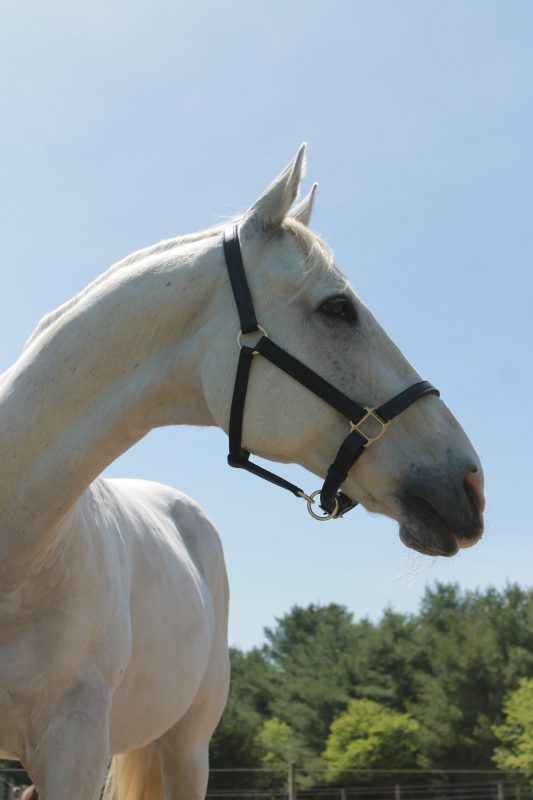 The last thing that any of us want to hear as horse owners is that our beloved animals need to have surgery. In some instances, it is an emergency situation, such as a colic surgery, in which case there is no opportunity to prepare. Other times a surgery is recommended and can be scheduled in advance, which was my recent experience.
I've had my horse Riker for over 20 years, so to say he is my best friend would be an understatement, and he is definitely considered a part of my family. Recently his regular veterinarian noticed that he had become more and more resistant to having his teeth handled, and he had some swelling on his gum line. My barn manager reported that he ate slowly and seemed to have trouble eating treats he had to bite into, such as carrots and apples. All of these signs together led my vet to suspect a fairly new condition found in senior horses called Equine Odontoclastic Tooth Resorption and Hypercementosis or EOTRH. This extremely painful condition causes reabsorption of the roots of the teeth, along with laying of excess cementum (tooth material) and can lead to tooth loss, fracture, and infection if not treated. Unfortunately, they only treatment at this time is full surgical removal of all affected incisors.
Riker was referred to a dental specialist, who quickly confirmed his diagnosis with x-rays (which are the best way to monitor this condition). Based on the amount of degradation already, it was recommended that we remove all of his incisors surgically. As I let this news sink in, I could already feel the knot forming in my stomach. Riker recently turned 24 years old, so surgery at his age comes with additional challenges. I started to worry if it was right to put him through this procedure, but both of his vets reassured me he would do just fine, so we called up the hospital and got him on the schedule. We are fortunate to live relatively close to Tufts' Large Animal Hospital, which is an amazing facility with a very experienced staff. We scheduled his surgery date for 3 weeks out and my anxiety rose another notch.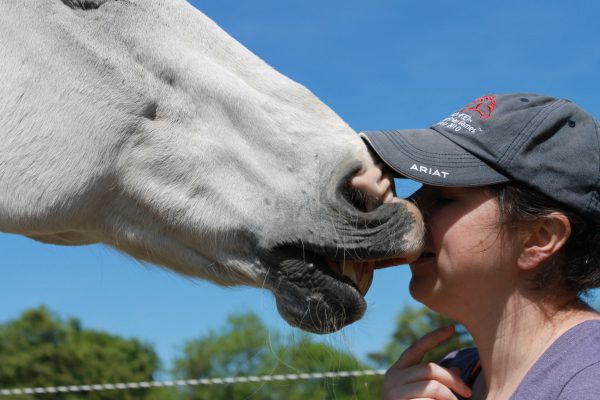 As I waited for the day to arrive, I became more and more nervous, and looked for ways I could help make this upcoming surgery easier on him (and me!). That's where my tips below come in, and I hope you find them helpful, should you ever find yourself in a similar situation.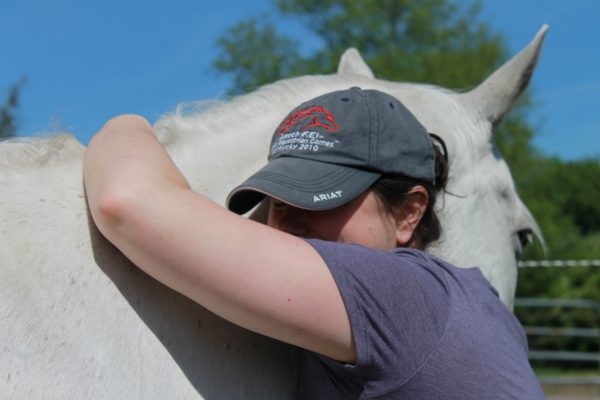 1) Ask lots of questions
Riker and I were lucky to have a wonderful specialist performing his surgery who encouraged me to ask as many questions as possible so I could feel comfortable with the procedure and what to expect. I asked everything from his meds and feeding schedule to what halter he should wear on surgery day, and she kindly answered every one of these questions. For me, I found that knowing what to expect was a huge help in easing my nerves as well as making any adjustments to his normal routine. My barn manager and I knew exactly what he should be eating, his turnout schedule, and what issues to look for, which was very helpful for both of us.
2) Obtain medications and supplies in advance
In my case, the vet knew which medications Riker would need after surgery, so I was able to get them ordered and have them on hand before his surgery date. My brain was absolute mush the day of his surgery, so it was really helpful not to have to think about remembering to grab them and listening closely to the instructions about when and how they should be given.
3) Create a schedule and label everything
Riker needed pain medication and antibiotics after his surgery, plus I chose to give him UlcerGard to help prevent ulcers from all of the stress. He also needed his mouth rinsed with a special solution twice daily, and each of his meds were on different schedules. To help me (and the barn manager) keep track of what he needed when, I made him a medications chart. This was super helpful in knowing when to start and stop each medication, as well as figuring out what he needed each day. I also prepackaged his antibiotics and labeled each day so that when I got to the barn in the morning, I didn't have to waste time counting out pills. This was a huge help when I was rushing to get his meds done before work! It may have seemed like overkill at the time, but this was a huge time-saver during the week after his surgery.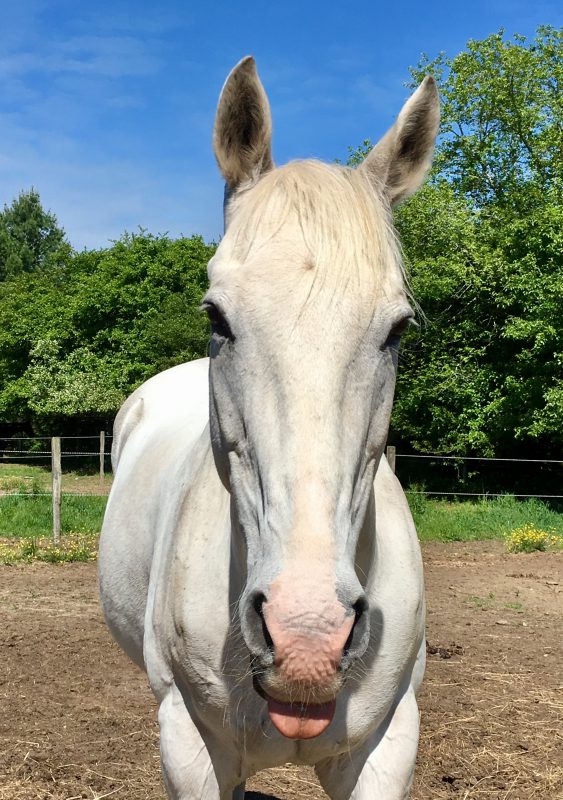 I'm happy to report that almost 3 weeks after his surgery Riker is doing extremely well, he is eating everything we put in front of him, and eating faster than when he had those teeth! He has even learned to graze with his lips. While he wasn't thrilled with the daily meds and rinsing routine, we're down to just the rinsing, and once his gums are fully healed he will be completely back to normal. You'd never know without looking in his mouth that he is missing 12 teeth, although he does have one most-adorable side effect- the tongue! Because he no longer has incisors to hold it in, he sometimes lets his tongue hang out, especially when he is relaxed. It is super cute and fits his personality perfectly!
Surgery can be a scary experience for any horse owner, but with the right preparation and advice from your veterinarian, it can be a little less stressful. I am so grateful to Riker's veterinarians for diagnosing him, taking such great care of him, and for helping me personally through this challenging time!