Tips from Team SmartPak: Mane & Tail Care
Posted on: June 16, 2018 by SmartPak


We asked Team SmartPak riders Shannon Dueck and Colleen McQuay to share their grooming secrets!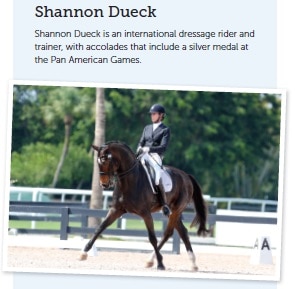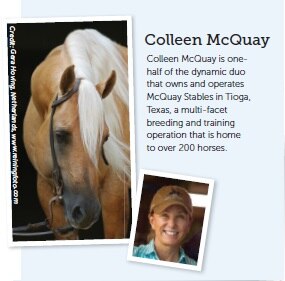 How do you encourage a tail to grow and stay full?



Keeping the tail clean, soft, and well-conditioned is key to helping it stay full. We use spray-on conditioner daily to prevent the hair from getting rough and dry, because that's when it gets caught on things and hair gets pulled out.


We believe that healthy hair growth stems from good nutrition and proper care and maintenance. That includes not brushing the tail on a regular basis, because the more often you brush, the thinner the tail can get.
How do you wash a tail, and how often?



It depends on the horse, but we usually wash tails once a week. If a horse's tail tends to get dirty, then we'll wash it every two to three days. We only use shampoo when we wash the tail, and then use a conditioning spray after.


I like to make sure that tails are washed at least two times a week. When washing a tail, the important thing to remember is that it's just like taking care of your own hair – be sure you shampoo well and rinse really well, too. We add conditioner as necessary, depending on the horse.
How do you care for manes and tails on a daily basis?



We brush manes daily and hand pick the tail after it's been sprayed with conditioner. The only time we brush a tail is before a show, and we use a special tail comb and comb it from the bottom up.


For daily care, we keep it simple. Instead of brushing the tail, we hand pick out any shavings. We try to be careful about how much product is used within the mane and tail on a regular basis, because some products can make the hair slippery.
Struggling with mane and tail growth?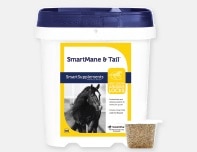 SmartMane & Tail supports strong, healthy mane and tail growth with key ingredients such as biotin, collagen, and omega 3 fatty acids. Whether you're trying to grow back a section of mane that your horse rubbed out or you just want the fullest tail in the barn, this formula is the ideal way to grow a beautiful mane and tail all year long!