Team SmartPak Spotlight: Q&A with Hope Glynn
Posted on: March 30, 2018 by SmartPak
Have you ever wondered what your life would be like if you were a busy hunter/jumper professional? We asked Team SmartPak rider Hope Glynn to tell us about how she manages her busy program, offer insight into what it's like to be one of her students, and share her advice for new riders and aspiring professionals.
As a busy professional, how do you manage riding, competing, and training all at the same time?
"Being a busy professional is never easy – there is a lot that you must manage, especially when you're on the road 20 to 30 weeks a year like me. You're only as good as the people you have on your team and that work with you. It's important to have a good team and a good barn manager, and staying organized and setting schedules early on are also vital."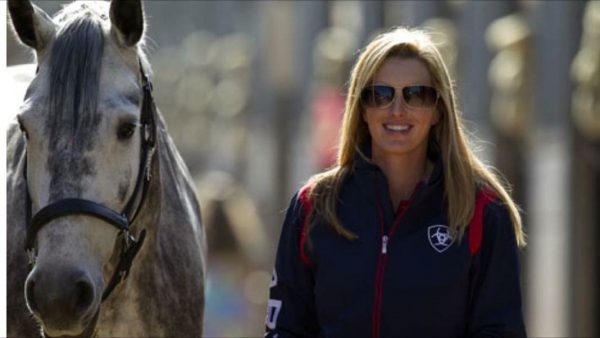 What's a typical day for you at home? What about at shows?
"When I'm at home, I'll typically ride four to five horses in a day, and I'll also teach two to three lessons. The rest of my time is usually spent doing a lot of the management and business end of things – talking on the phone, talking to veterinarians, and working on buying and selling horses. In my case, I'm also constantly staying on top of everything with my clients and managing the care of the horses. Luckily, we have an amazing staff of grooms, who all help in keeping our horses looking their best. Heather Roades, who is one of our assistant trainers, is a full-time organizer who keeps everything in line.
On horse show days, we will usually wake up early and hack two to three horses each. We like to make sure our horses are warmed up without doing too much over fences, that way we get the best from our animals when we are in the show ring. We are always well staffed at shows to make sure the horses are getting the proper care and are prepared. Kylee Arbuckle, who is another one of our assistant trainers, is taking over a lot of rides at shows, so that I can spend more time coaching, traveling to do more clinics, and judging."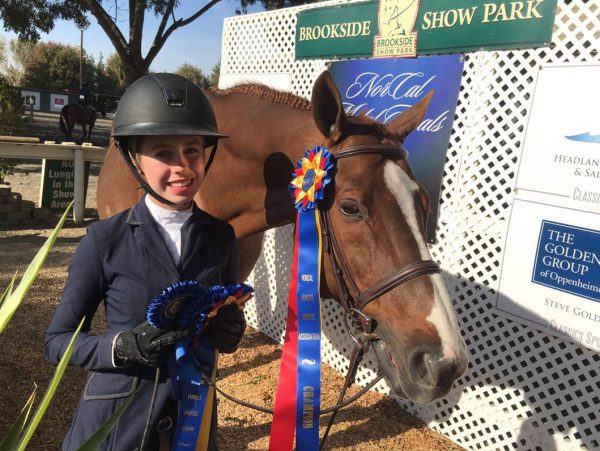 What expectations do you have for students at home and at shows? Do they differ between the adults and the children, and between at home and at shows?
"Depending on the type of show, the expectations can be different. I try to keep everything goal oriented, not results oriented. It's important not to make goals based on ribbons, because in most cases that is a set up for disappointment. With many of our students, I want them to set a goal about how they want to ride – consistency, good jumps, and more. For those who go to finals, I would even make the goals simpler – whether it be riding well enough for a particular score, or to make it to the next round of the competition.
Expectations at home are slightly different. I work with the students, both children and adults, to help them learn to problem solve for when they are at horse show. As professionals, it's our job to make everything look smooth – but we're always making adjustments along the way no matter what course we're riding, and that's what I want to teach our students to do."
How do you prepare your students for showing?
"Preparation starts a home – we do a lot of flat work and cavalettis. Most of the problems that riders face can be solved on the flat and with smaller jumps. I like to work on consistency, rhythm, and straightness. I also like to challenge them at home by working on forward lines and adjusting their rhythm and pace."
What type of horsemanship/horse care do you teach in your farm?
"I grew up with my horses at home, and did everything with them from cleaning stalls, to grooming and riding, so I know all the details that go into the care. I make sure all our students groom for themselves at least 2 to 3 times a week so that they get to know their horses better. I also do a lot of horsemanship exercises with the group – I quiz them on parts of the horse, ask basic health questions, and make sure they are educated and are involved in knowing about their tack."
When a student has a bad day in a lesson or at a horse show, how do you handle that?
"When a student has a bad ride, I like to focus on staying positive and giving them something positive to focus on. I believe it is important to give them the tools to fix the problem, rather than yelling at them for whatever it was that went wrong. I talk it through in a 'what are we going to do and how are we going to problem solve' way, which can be done in a firm manner.
It's also important to remember to never blame the horse(s) – there is always something as a rider that you can do better to improve upon the situation. I also like to promote good sportsmanship at home and when at competitions. I strive to do that even as a professional."
If you met a new rider who was looking to start riding and competing in the hunter/jumper world, what advice would you give them?
"My first piece of advice would be to do your research – find out about the type of barn and trainer that you want to have and work with. Look for a teaching style that will best suit you as a person. You can learn a lot by watching coaches at horse shows – look at how they teach their students in the warm up. I always say to look for a good, kind, and consistent trainer. Make sure you set yourself up for success with the right program and the right people.
And to be honest, there are some trainers who are better suited to teach different levels of riders – some are more apt to work with beginners, while others might be better suited to teach advanced riders."
What advice do you have a for a rider who wants to succeed as a professional in the hunter/jumper world?
"Education is so important both on and off the horse. Don't skip going to college if you have the opportunity just because you want to become a professional. Going for a business degree will help with skills that will only be beneficial, such as money management skills and finance.
When it comes to riding, I think it's important to learn all aspects of this sport. Never once did I show at indoors before becoming a professional. I also think the more skills you have, the better trainer you'll be. I've ridden western and dressage, I've learned how to shoe horses, and I've worked with young horses."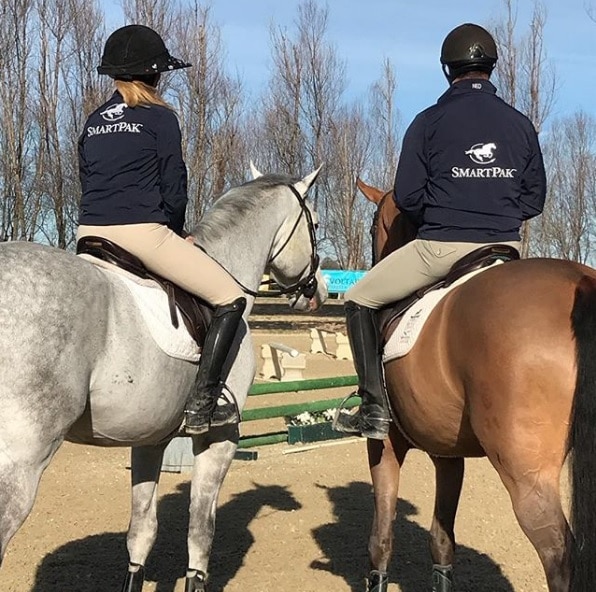 Sonoma Valley Stables has a big presence on social media – how do you utilize that within your business?
"We use our social media to showcase our successes, and to show what ribbons our riders have come home with. Many of those who follow us do so because there is one horse that's on the channel that they love. It's also not always about successes, but also about what failures we face – it happens to everyone. Sometimes, my fail videos get more interest, because we talk a little bit about how we work through the problems. We also use social media to promote our business, but to also help promote the sport in general. It's a great way to show everything going on – at home or at the show still part of the team."