SmartPak Recipe: Puppy (N)Ice Cream
Posted on: June 03, 2022 by Erika Druker
Warm weather is upon us, nothing is better than a nice cool ice cream cone after a warm spring or hot summer's day! It's a total bummer but even vanilla ice cream is not doggy friendly, lactose does not fare well with doggy stomachs. Lucky for you I have a super simple "nice cream" recipe for your pup!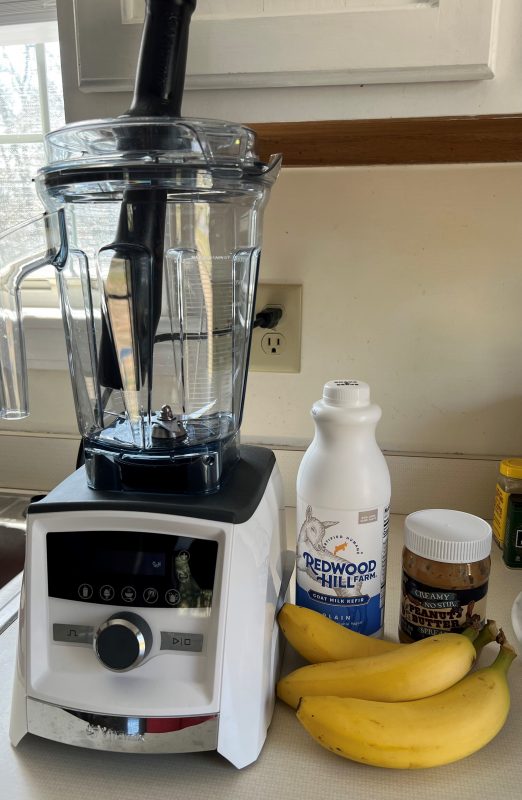 Supplies you will need:
Freezer
Freezer Bags
Measuring Cups
Spoon or ice cream scoop
Blender or Food Processor**
Fork**
Small Bowl**
Small bowls (for serving)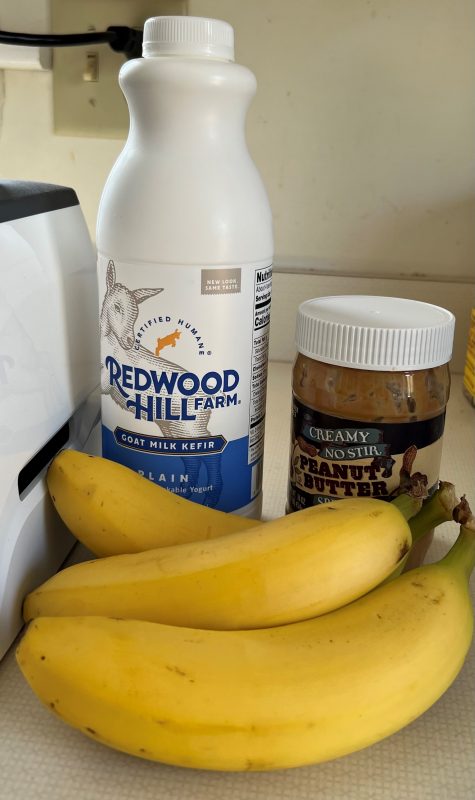 Ingredients you will need:
3 Frozen Bananas
½ Cup Peanut Butter (Xylitol Free)
½ Cup Goats Milk Kefir
Ice Cubes (if necessary)
Handful of Blueberries (optional for topping)
Handful of Bocce's Bakery PB & Blueberry Crispies (optional for topping)
Steps to Follow:
1.A few hours before you plan to serve up your puppy "nice cream" take 3 bananas and place them in a freezer baggy, freeze the bananas.
2.Once the bananas are frozen place them in either a blender or food processor. Add in the peanut butter and goats' milk and blend until you achieve an ice cream-like consistency. If after you combine all the ingredients and they are not an ice cream-like consistency just add a few ice cubes and blend again.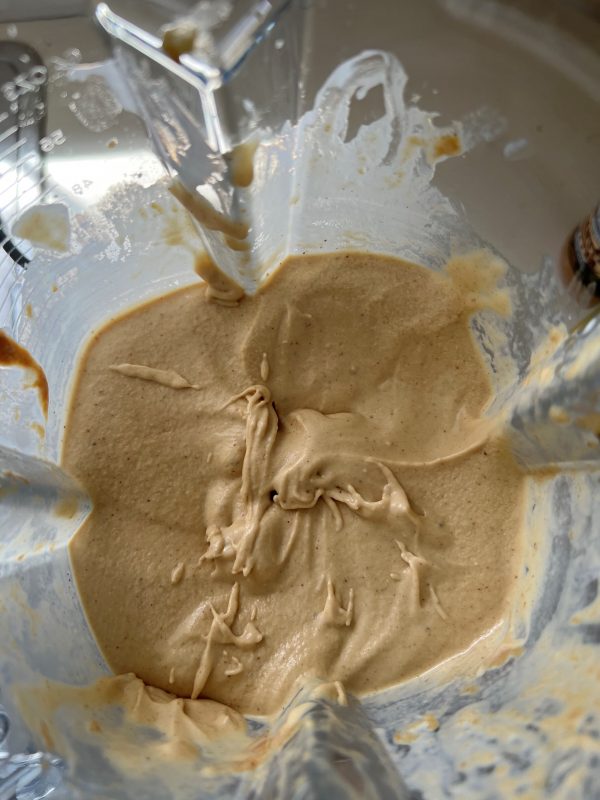 3.Portion the "nicecream" out into small dishes and serve right away. You can top this with any doggy approved snack! In our house Theodore and Baxter love a few blueberries and their favorite Bocce's PB & Blueberry Crispies. This recipe makes a few servings depending on the number of pups in your house. If there are any leftovers, you can cover and place in them in the freezer for the next time your pup needs a little extra special treat!
**If you do not have a blender or food processor fear not! You can still make this delicious treat for your pup by hand. Instead of freezing the bananas, mash them in a bowl with a fork. Then add in the peanut butter and goats' milk. Mix the ingredients together well and then portion them out into small bowls. Finally place them in the freezer and allow for them to freeze up. Then top with your pups' favorite treats!
This doggy recipe is a fan favorite in my house. I love giving this treat to my dogs because I know what ingredients are in it and they go absolutely nuts for it! Give this recipe a try and see if your pups' go as crazy for this as mine do. What is your pups' favorite "nice cream" topping?