SmartPak Recipe: Homemade Valentine's Day Horse Hearts
Posted on: January 31, 2022 by Adriana LaFave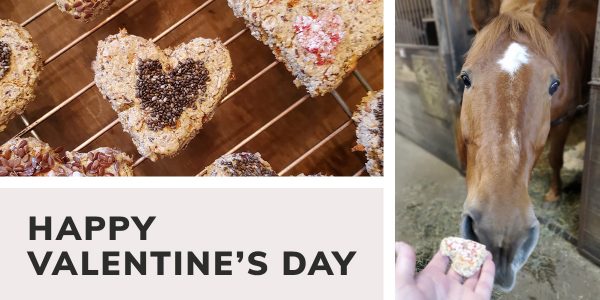 I absolutely adore my horse Finley, but sadly I don't know his actual birth date, and his Gotcha Day (October 1st) always seems to fly by in the midst of enjoying All The Autumn Things!
So, this Valentine's Day I thought I make up for all the birthdays I've missed by treating him to some homemade Valentine-themed cookies. These ended up turning out so cute I just had to share them with all my SmartPak friends, too!
---
Ingredients:
1 c quick oats
½ c oat flour*
½ c coconut flour
¼ c whole ground flaxseed meal
½ c grated carrot (from ~1 medium carrot)
½ c loosely packed grated apple (from ~ ½ medium apple)
1 tsp ground cinnamon (optional)
1 ½ c no sugar added apple sauce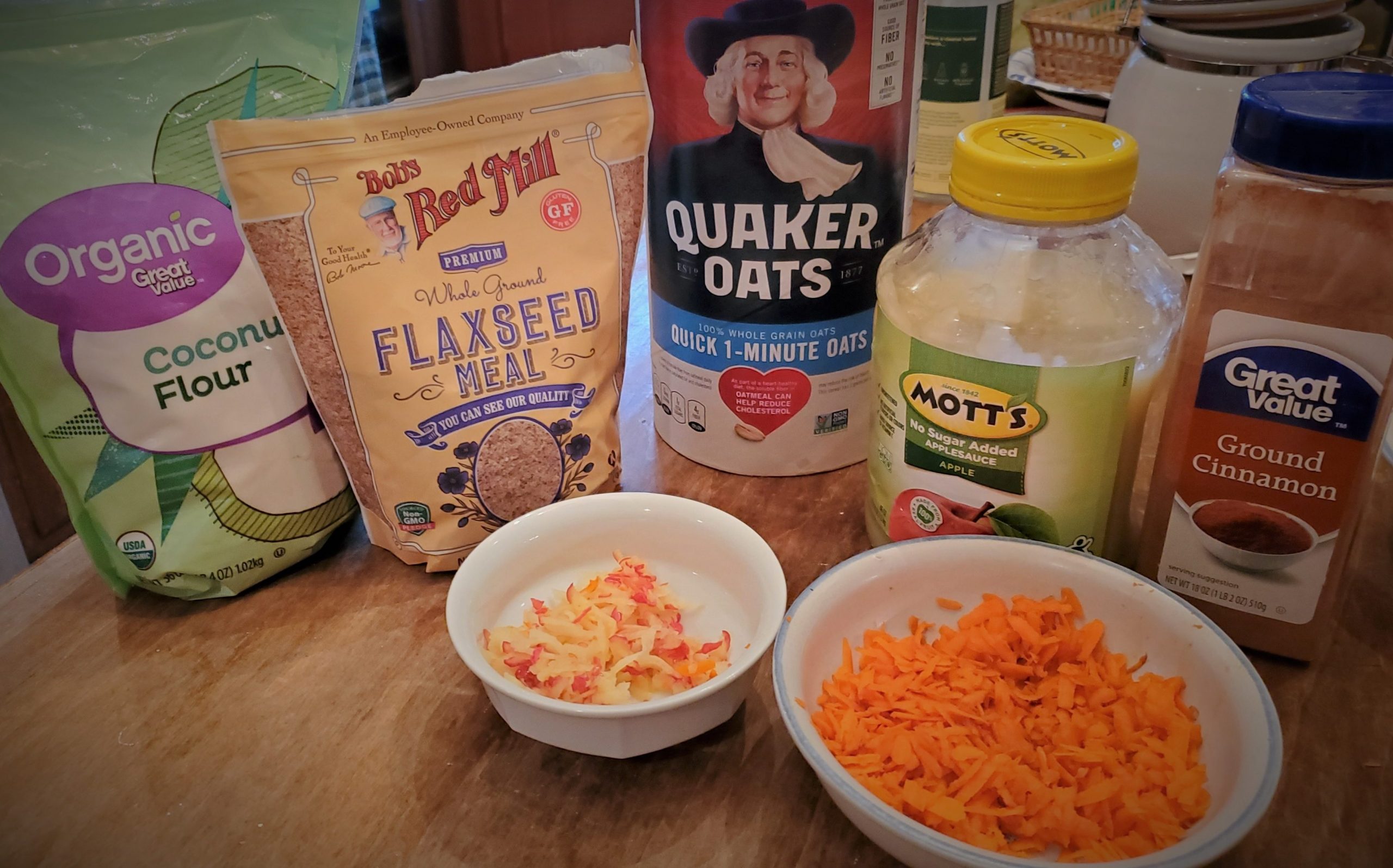 *No need to run to the store just for oat flour. Take any kind of oats and blend in a food processor until they break down to a flour consistency. I've made oat flour from both quick oats and old-fashioned oats and both work fine!
Optional for added decorations:
whole flaxseeds
chia seeds
freeze-dried apple pieces
crushed peppermints (soft or hard mints)
---
Equipment: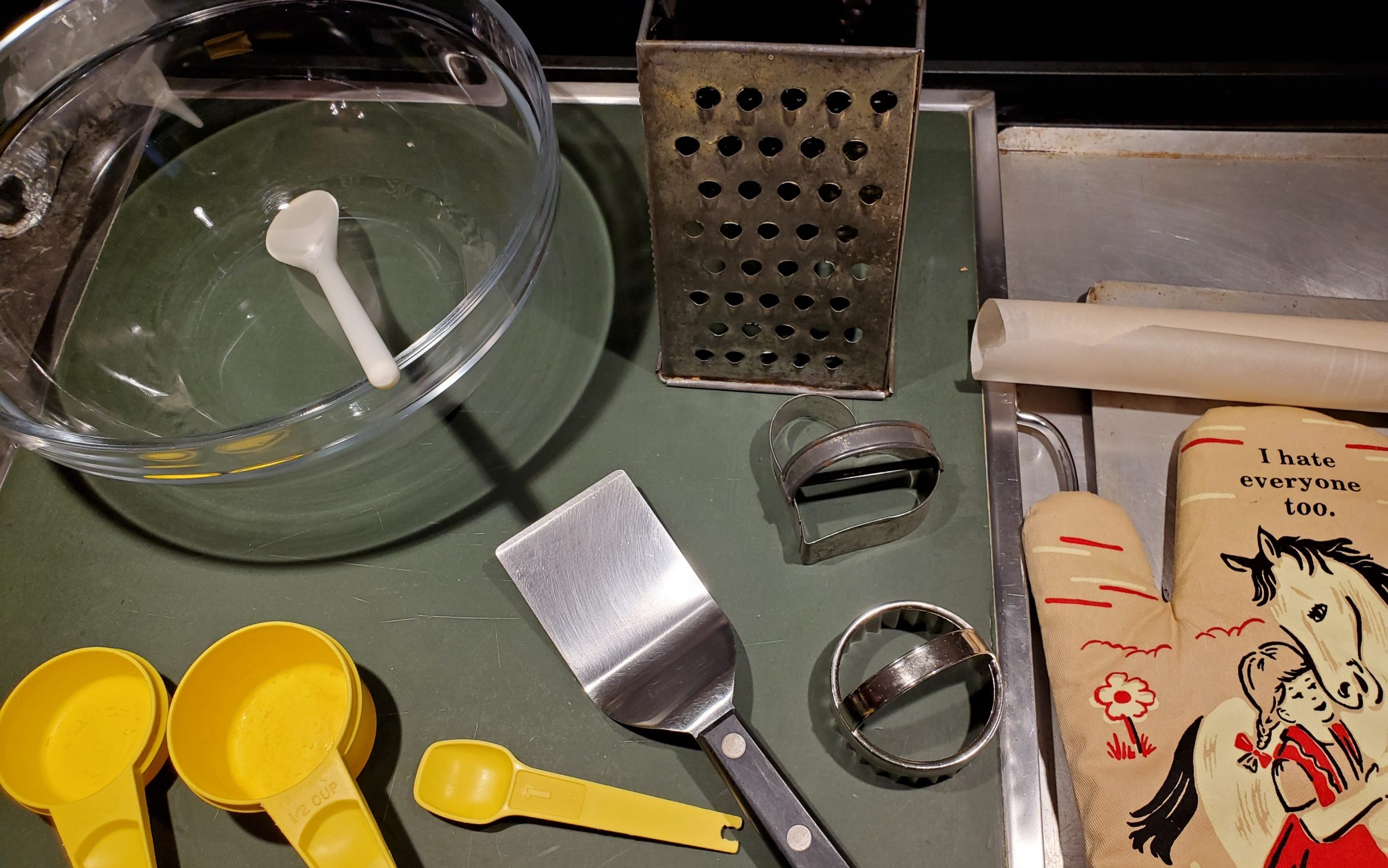 bowl
mixing spoon
measuring cups/spoon
(ancient) box grater
cookie sheets
spatula
parchment paper or silicone baking mat
pastry board or mat or large cutting board (optional)
cookie cutters (optional)
sassy potholder (potholder required, sass optional)
---
Steps:
1. Line 1-2 cookie sheets with parchment paper and preheat oven to 350 F with racks in lower and upper thirds of oven.

2. In a mixing bowl, combine oats, oat flour, coconut flour, flaxseed meal, grated carrot, grated apple, and cinnamon (if using).

3. Add in the apple sauce and stir to completely combine.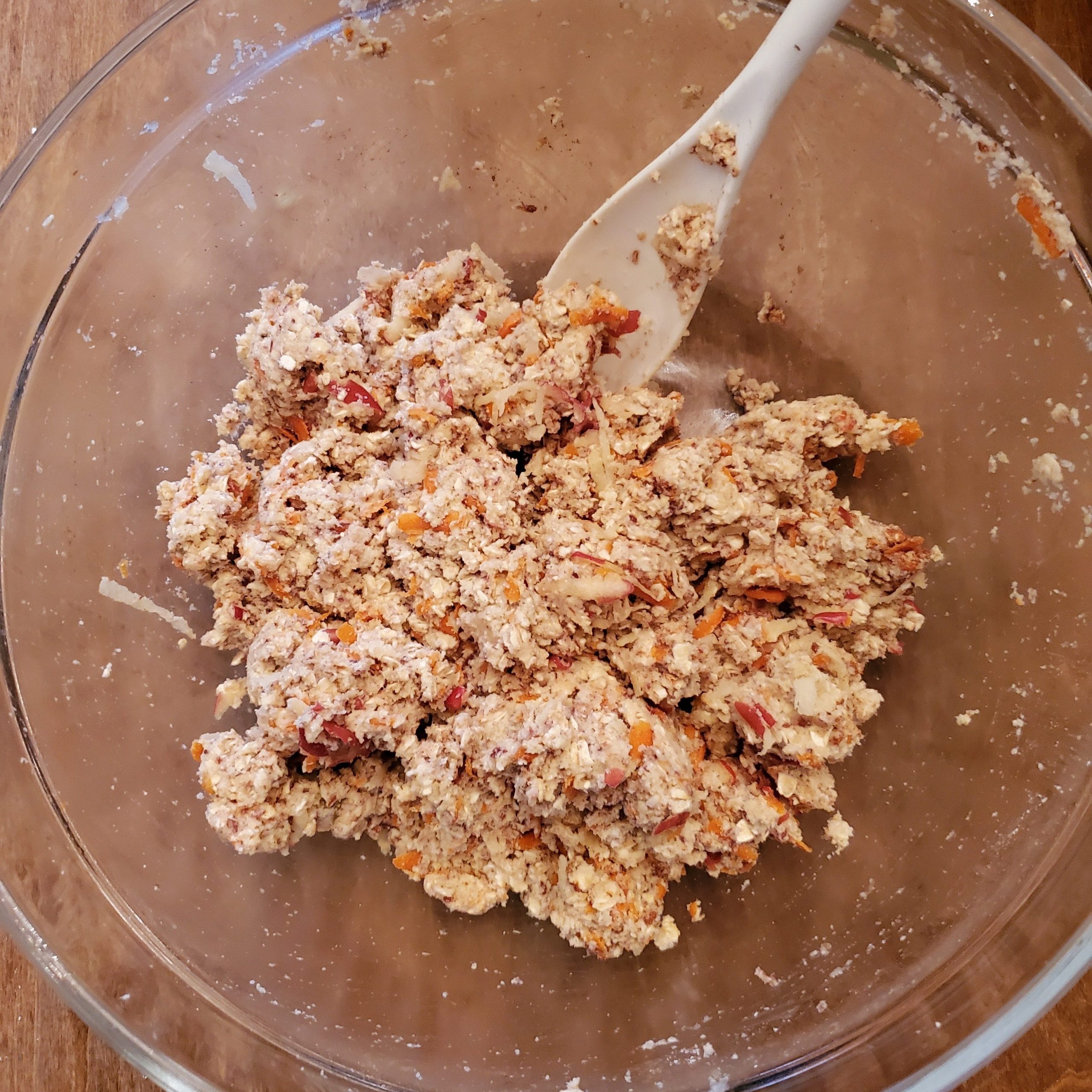 4. Dump the dough onto a pastry or cutting board. You can sprinkle some coconut flour on the board first, but this is not necessary. Form the dough into an even layer with your hands, about ½ inch thick. Use cookie cutters to cut out individual cookies and use a spatula to transfer them to the prepared cookie sheet. Reform the scraps into another ½ inch layer and repeat or roll any extra scraps into donut hole-sized balls.
5. Decorate your cookies by either sprinkling the decorations on the cut-out cookies or rolling the dough balls in the decorations. OR just leave them plain; your horse will love them either way! For some extra special designs, I cut out some heart stencils with plain white paper.
6. Place cookie sheets in the oven and bake for 20-25 minutes. If using freeze-dried apples, bake for 20 minutes (they brown faster). You can bake them longer for a firmer treat, just keep an eye on them so they don't get too brown.
7. Using a spatula, transfer cookies from cookie sheet to wire rack and cool completely.
8. Because cookies are made with fresh apple and carrot and are on the softer side, I recommend sharing these with barn buddies and using them within a couple of days. I would also store any extras in the fridge.
---
Extra Tips: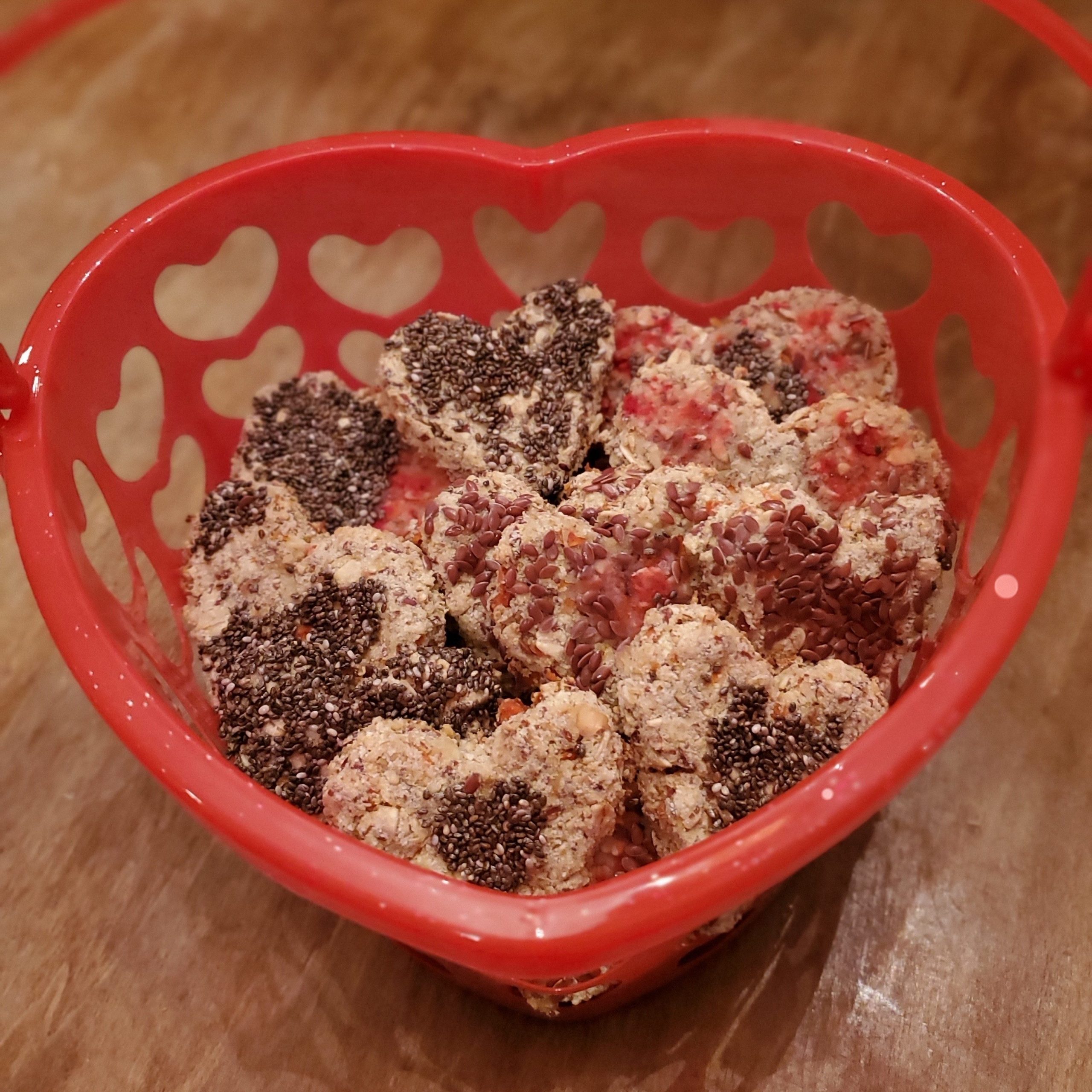 I like giving Finley one large treat at the end of the day which is why I made some of these treats pretty big in size. Feel free to adjust the size of your cookies to best fit your feeding preferences.
Any of my friends out there that have dabbled in the keto diet probably have some coconut flour on hand. This can be subbed for oat flour, but you may have to adjust the amount of apple sauce to get the right consistency.
I made this recipe with both quick oats and old-fashioned oats and found the quick oats worked a little better. They mixed into the dough easier, and their size also made it easier to cut out the treats with the cookie cutters. However, if all you have on hand is the old-fashioned oats, don't let that hold you back!
These treats are approved by Finley and his barn mates. I hope your horse loves them too!