SmartPak Celebrates Diversity
Posted on: January 31, 2021 by SmartPak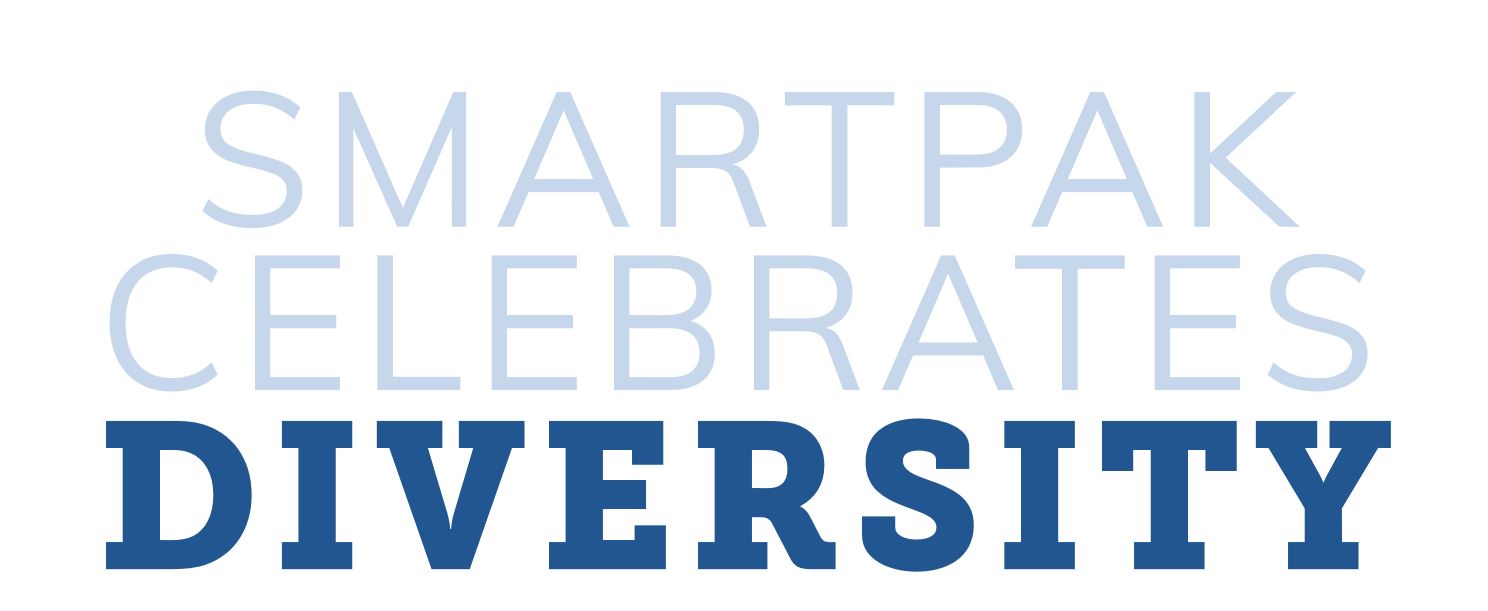 In celebration of Black History Month, and in recognition of black equestrians' impact to our sport, we are proud to share the stories of individuals and organizations who inspire us to give nothing less than our best and encourage us to do more for our fellow riders and communities.
---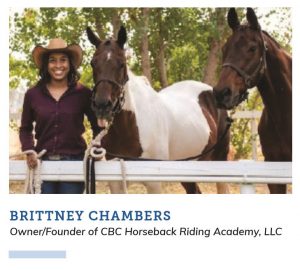 Brittney Chambers, founder and owner of CBC Equine Therapeutic Horseback Riding Academy, LLC in Elk Grove, CA has been a rider her entire life. As a professional, she rides and teaches both English and Western riding, and also specializes in rider biomechanics.
"I wanted to make sure that in the place I created, any and everyone felt loved and accepted."
At the Academy, Brittney provides riding and horsemanship classes both in-person and online, along with horse training and equine-facilitated learning and psychotherapy. Additionally, CBC Equine has partnered with several community organizations including their local police department and mayor's office to address the issues of mental health in the community, with opes to improve it by way of horseback riding.
Read the full story here: /blog/follow-your-dreams-brittney-chambers/
---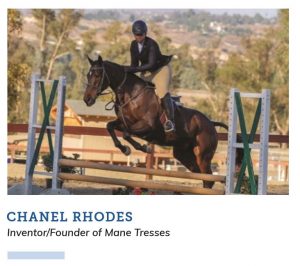 Chanel Rhodes is a first-generation African American English and Western rider. From her lifelong passion for horses sprang her revolutionary new product- Mane Tresses!
"If you are not living your life with passion, then you are not living at all."
After installing her own weaves for years, one year for Black History Month, she got a little extra creative by crocheting braiding hair into her horse Lady's mane. Her invention of colorful, easy-to-install hairpieces for horses is an amazing example of thinking outside the box and using innovation to make a mark in the equine industry.
Since sharing her videos online, Chanel has been featured in articles, news segments, and podcasts. Her main message has been and still remains wanting to encourage others to think outside the box and to live their lives with passion.
Read the full story here: /blog/living-with-passion-chanel-rhodes/
---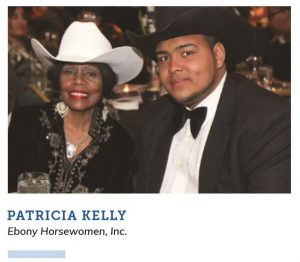 Patricia Kelly founded Ebony Horsewomen, Inc. in 1984 with the mission to empower youth through education, horsemanship, and equine-assisted therapy.
"At the end of the day, we're about unity. We're about protecting one another and being a positive influence in our community."
Since then, various programs including Junior Mounted Patrol, young Ladies Leadership Dressage Academy, and Saturday Saddle Club have taken root and are run by professional instructors (many of whom are alumni of the programs themselves!).
What stands out the most when visiting the farm is the family atmosphere. The staff is incredibly passionate about what they do and the students radiate joy every moment. From the smallest pony on the property to the oldest and wisest schoolmaster – each horse has had an important impact on the riders that love them.
Read the full story (and see the video!) here: /blog/horses-building-trust/
---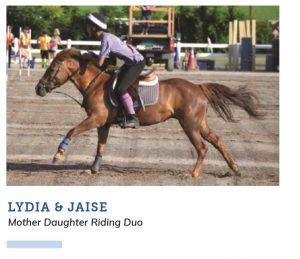 At the age of two, Jaise was diagnosed with a rare form of cancer called Rhabdomyosarcoma. Yet, despite cancer's nagging and incessant ways, Jaise continues to find the strength to persevere.
"Being in the presence of horses made her laugh, smile, and form close bonds with the horses she was caring for regularly. It's a place with freedom to just be herself."
At five, she began horseback riding, quickly learning the value of hard work, responsibility, and teamwork. It's been a miraculous transformation, recasting her into an increasingly confident, bold, and happier child. With horses, Jaise doesn't have to worry about being judged by her appearance, or the texture and length of her hair, or what she chose (or didn't choose) to wear to school that day. She is giving and receiving unconditional love from the horses she's bonded with and it's simply astounding to witness.
Read the full story here: /blog/saving-jaise/ 
---
---
Do you know a rider or facility that deserves to be featured on the SmartPak Blog? Tell us more here: