Riding is for Everybody and Every Body 2023
Posted on: March 02, 2023 by SmartPak
The SmartPak Team spent an incredible third year in a row working with real riders– both SmartPakers and SmartPak customers– to our photo shoots and studio to rock some of our products. You'll see their photos on our social media pages (like Instagram and Facebook), in our emails, and in our latest catalog!
Getting to know our fellow riders and share their images and stories continues to be one of our favorite projects and messages to share. No matter your age, race, sexuality, or breech size, we hope you get to enjoy a great ride today!
Meet the Riders!
Name: Micaela Shea
"Horses have been my source of joy (and sometimes frustration) since I was a kid. Riding has been an outlet for me during all the stresses of adult life. I often joke that my horse is my super expensive therapist."

Favorite SmartPak Product: "I have two! I love the ThinLine Bareback Pad for the hot days of summer when I want to ride but don't want to pull out all my tack or walk around with the tell tale dusty butt from bareback riding. And Farrier's Finish helped me battle the serious heel cracks that my horse suffered from last summer. I now use it once or twice a week as a preventative.
As a bonus, I fell in love with the Eliza Half Chap at the photoshoot. I have trouble finding boots/half chaps that fit my legs but these do the job really well!"
Micaela at the shoot…
… and in the saddle!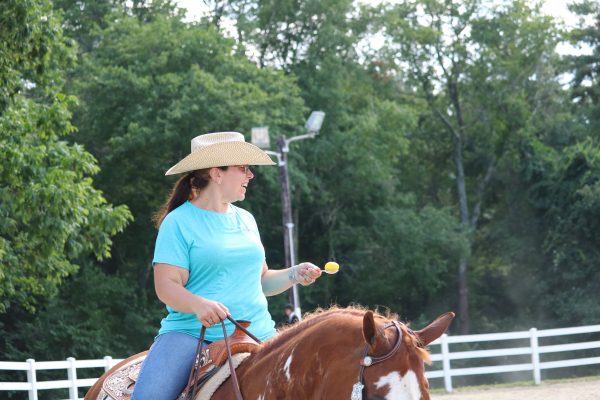 ---
Name: Hazel Fredericks
"Knight is my favorite horse. I've been riding him since I was five. He is a quarter horse We are good friends. He is gentle and loving and loves carrots and my grandma's horse cookies. One day I hope to jump and compete!"

Favorite SmartPak Product: Piper Girls Extended Silicone Grip Tight
Hazel at the shoot…
… and at the barn!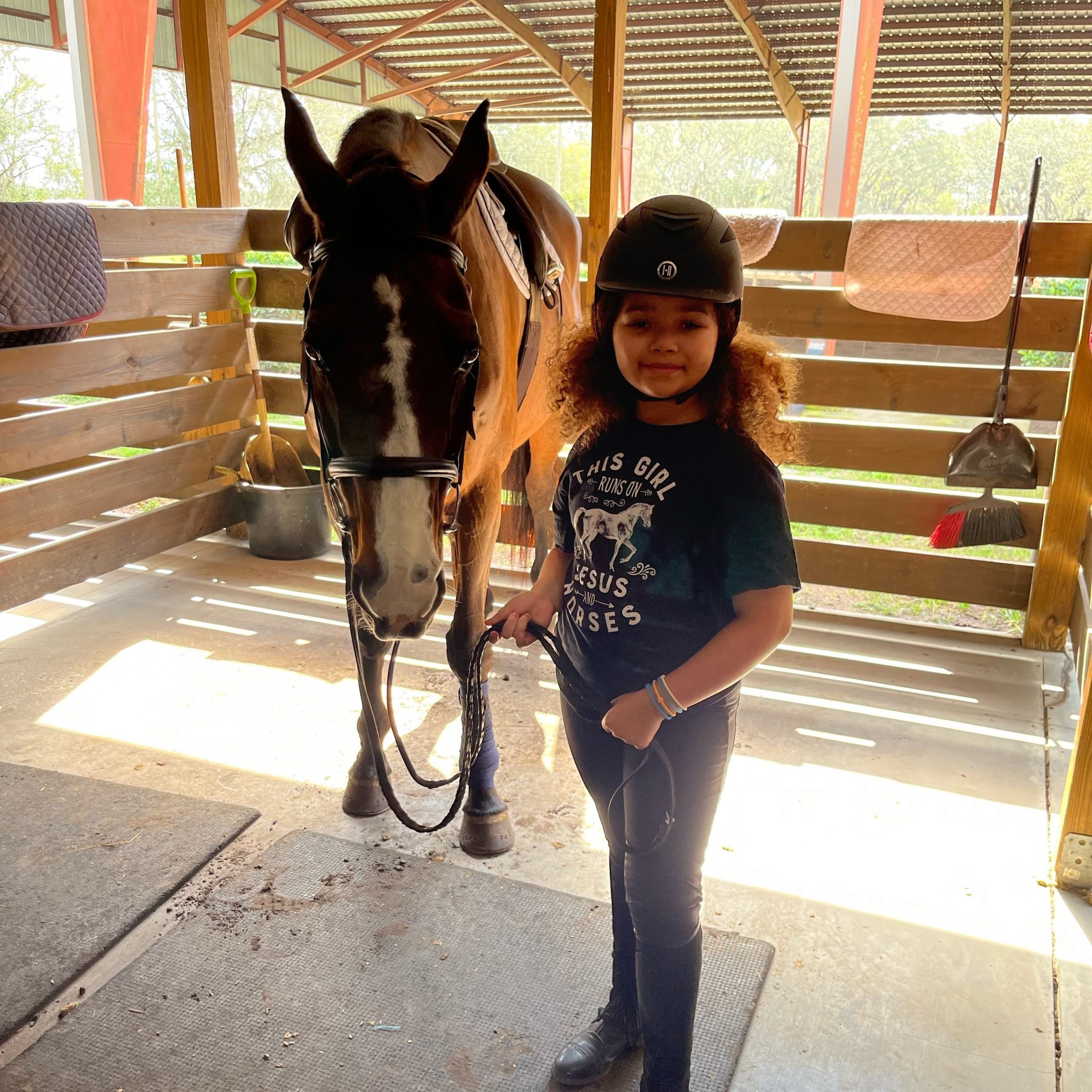 ---
Name: Amanda Mancino
"Horses have always been my therapy and way of escaping from the world. When I'm at the barn everything else disappears. Its just me and the horse, and it's so freeing. So for me, horses are my peace."

Favorite SmartPak Product: SmartPak Luxe Collection AP Saddle Pad
Amanda at the shoot…
… and in the saddle!
---
Name: Francesca Carrigan
"Francesca loves horses! As her mom, I see the therapeutic aspects of Francesca riding, such as core strength and balance. However, it is the confidence and happiness that horseback riding provides that truly has me hooked on it. Many times people with physical disabilities can be seen as not capable or strong and Francesca proves that she is both of those things every time she gets on a horse." – Liesje Carrigan, Mother
Favorite SmartPak Product: Piper SmartCore Long Sleeve Sun Shirt
Francesca at the shoot…
… and at the barn!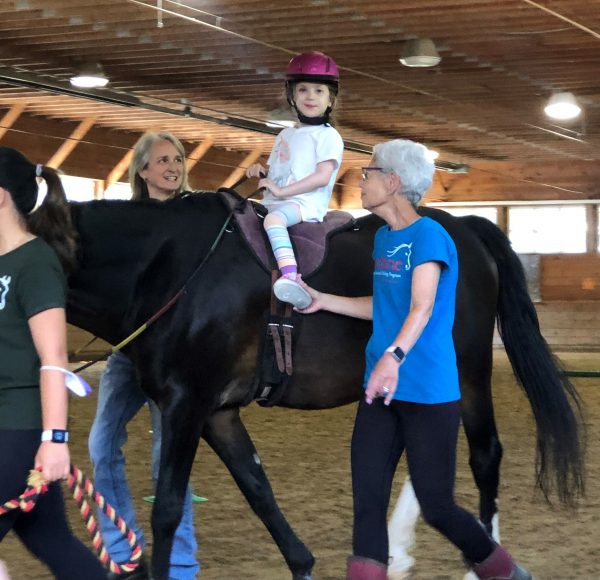 ---
Name: Victoria McArthur
"I'm 76 yrs old and riding is so great to keep my mind busy. It is hard work but riding gives me a goal to keep in shape mentally and physically. I love animals so much and Simba is always good to me."

Favorite SmartPak Product: "I love the Hadley High-Rise Breeches as well as Horze Tara High Waist Silicone Full Seat Breeches. Plus, the Hadley SunShield® Short Sleeve 1/4 Zips are great and stylish. And SmartPak give you no trouble if you have to return anything!"
Victoria at the shoot…
… and in the saddle!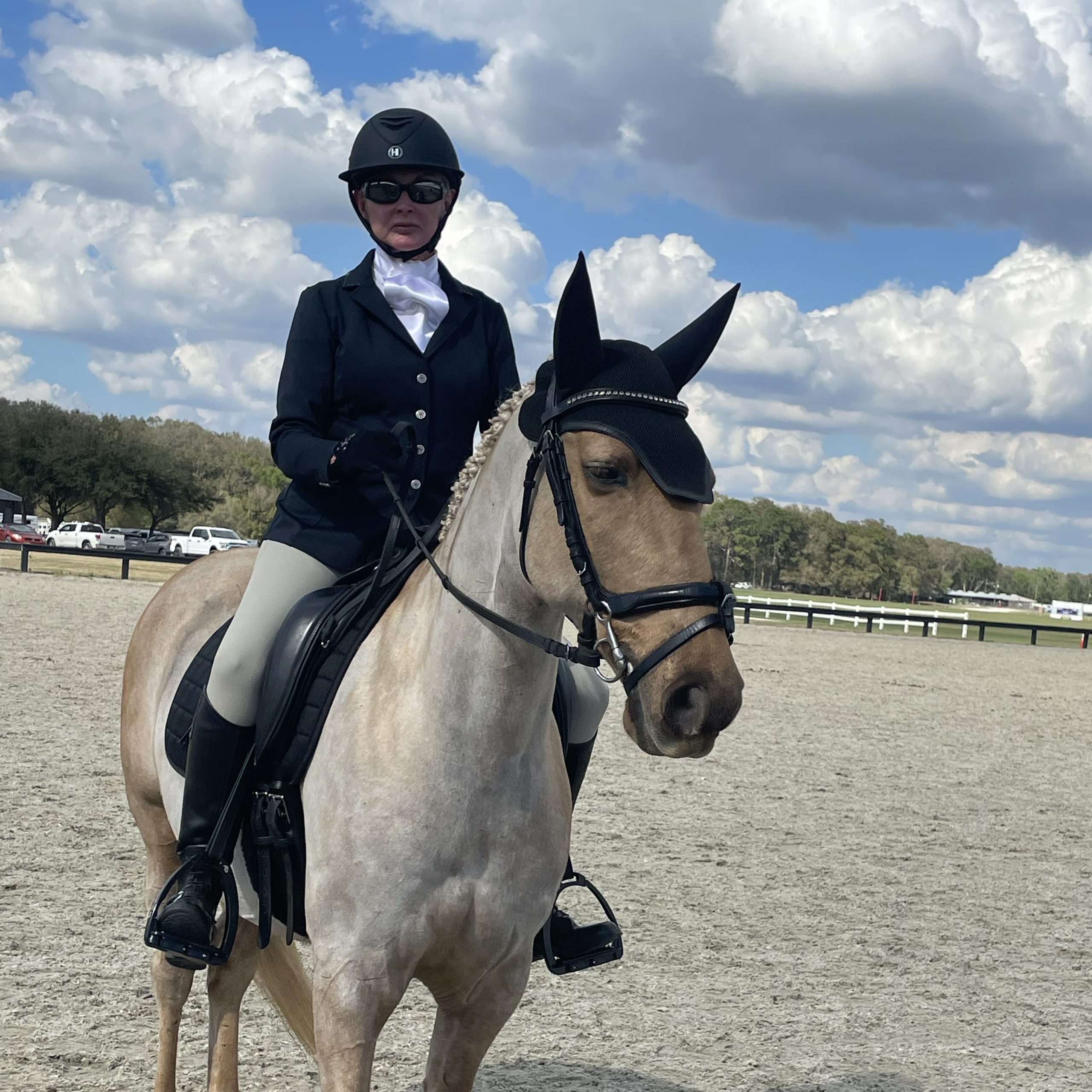 ---
Names: Autumn & Brinley (daughters), and Brooke Farr (mother)
"As their mom, riding gives teaches them empathy, sportsmanship, dedication and responsibility. The bond they build with their horses gives them the opportunity to genuinely understand the time, commitment and love required to sustain relationships across the board. " – Brooke Farr

Favorite SmartPak Product: "The girls love ALL SmartPak products….but especially love anything they can use on their horses to keep them looking their best!"
The Farr Family at the shoot…
… and in the saddle!
---
Name: Meredith Martin
"My first pony, Clare, was an abused rescue who would bolt home through the brambles. My mother told me that once I learned how to ride Clare we could discuss getting another pony. It was a great lesson! "

Favorite SmartPak Product: "As a barn owner, my favorite SmartPak item is the Slow Feed Hay Net, they're durable and easy to fill! My favorite item as a rider in Florida are definitely the Sun Shirts."
Meredith at the shoot…
… and in the saddle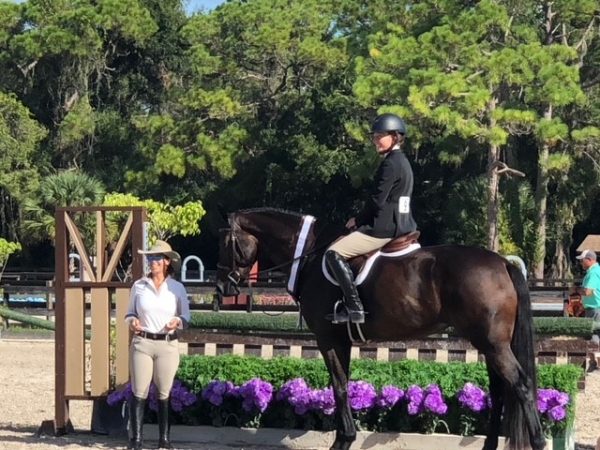 ---
We at SmartPak extend our thanks, our appreciation, and our support for all the riders in our community. Your passion, your feedback, and overall, your love of horses and riding inspire us every day.
Want to see more riders, diversity, and their stories?
Check out our blog from 2021 here!