Ride with Pride!
Posted on: June 03, 2021 by SmartPak
Updated June 1, 2022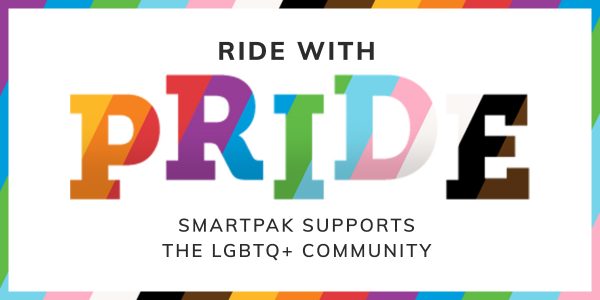 June is Pride Month, and here at SmartPak we're proud to support all the riders in the communities we serve. As a part of our mission to give back to these communities, and for a second year in a row we're proud to partner with Nature Heals to help give back to their incredible programs, people, and horses!
Last year's donation helped run the Becoming a Herd Group of LGBTQ youth by supporting expenses such as their team of horse handlers, therapists, and covering facility fees. This year, the donation will again aid in offsetting the organization's costs to help support more individuals in their community.
Want to learn more about what Nature Heals is doing with LGBTQ youth and horses? Read more from Liese Foust, Founder of Nature Heals in our blog below!
---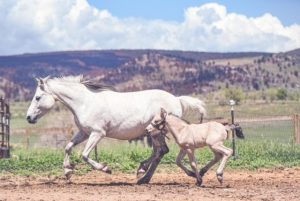 Nature Heals started the Becoming a Herd program back in 2018. We decided to run this program since we have been aware that LGBTQ youth are twice as likely as their straight peers to be physically assaulted or harassed at school. They are four times as likely as their straight peers to attempt suicide. However, for LGBTQ youth with supportive parents or mentors, the suicide rate drops from 57% to 4%. Because of this, we really wanted to be able to help provide an equine therapy group for LGBTQ youth and allies, focusing on building a community, finding support, and encouraging empowerment in a safe and secure environment.
Becoming a Herd started with meeting once a week for six weeks straight to create our teen program. From there, we developed a once a monthly drop-in support group for adults.
"Horses provide a safe space and comforting presence free of judgment. For members of the queer community that are often met with judgment and have to fight to be accepted on their own terms, horses allow each person to exist and be appreciated just as individuals. Horses are a perfect mirror for people learning to craft relationships with others as well as those focusing on their own individual journey."

— Member of the LGTBQ community
We have always strongly believed that horses are empathic creatures. They don't judge; they don't make demands; they don't show up as anything other than who they inherently are. Because of this, horses only care who you are in the very moment you are with them. This enables them to give unconditional acceptance to anyone who is willing to show up as themselves.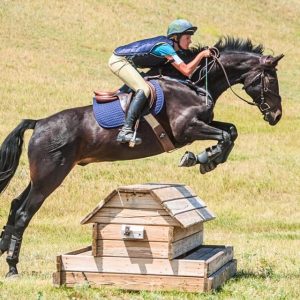 Here at Nature Heals, we have the honor and privilege of partnering with Body n Soul Equestrian. Body n Soul owns the horses and ponies that we have been able to use for our equine therapy programs. Depending on what our goals are for each session we use a wide range of equine partners. Most of the individuals who come through our programs have never been around horses so we are very careful of the horses we use. We tend to start with the small ponies for those who are scared of them and build their confidence on the basic ground manners before branching out into riding. Below I have highlighted some of our therapy horses. These horses also all teach lessons outside of being our equine therapy partners.
"To watch individuals blossom and start coming out of the shells that they have built around themselves is a blessing. The horses allow them to whisper their feelings and still feel heard. Sometimes acceptance is a subtle thing such as a gentle nudge from a pony asking for more scratches."

— Liese Foust Executive Director of Nature Heals
Our smallest two therapy ponies are Double Stuffed aka Oreo and AC Queen Rosie aka Muffin. Oreo is a wonderful Shetland Cross Pony and Muffin is a Section A Welsh Pony. Both enjoy being groomed but love grass even more. Because of their love of grass they are great ponies that we have our kids and adults work on learning how to maintain and hold boundaries in a safe space though leading them around trying to make sure the ponies don't become the leaders and go straight to the grass.
From Oreo and Muffin we move up the line to our Connemara ponies. New Songs Raining Blessing aka Bea (who has blessed us with a new foal earlier this May) and her half-sister New Songs Raining Miracle aka Mira. These two sisters are purebred Connemara Ponies. They are the most gentle souls when it comes to children. Both are nearly bomb-proof but have plenty of sass and spunk when they want to. To the delight of our participants, they will fall asleep with their heads in people's arms or while being groomed. Their personality differences allow individuals to see a contrast clearly between how different each horse can be.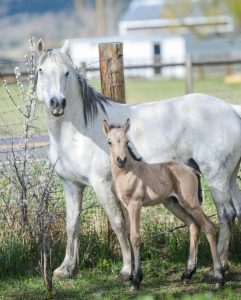 You can't find more patience in a horse or pony than the two Irish Gates Connemaras that we use on our farm. Irish Gates Secret Notion aka Seamus and Irish Gates Charming Laddie aka Laddie, will take a joke any day of the week and they try their hardest to accomplish any goal you have for them. Whether that's going through the weird obstacle courses we set up, running around competitions, or simply practicing groundwork, no matter what these two try their best to please.
"During our last queer group, working with the horses opened up my eyes to how horses and their personalities aren't all that different from our own. To know that horses can be introverted, shy, and still be valued allowed me to feel a kinship with them myself."

— Member of the LGTBQ community
Our largest horse on property likes to demonstrate that just because you are massive doesn't mean you can't be a softy at heart. Little Boy Blue aka Blue, is 18.3 hands and is the BFG of the property. He is a stunning Bay Roan Percheron Thoroughbred Cross and catches the eye either in his stall, field or out at a competition.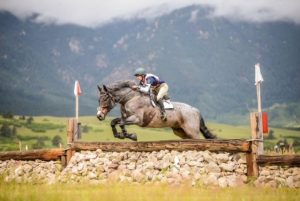 Despite being massive, he loves cookies and being groomed. He also allows everyone to know that just because he can gallop down to a training level table without batting an eye doesn't mean that bunnies and small birds can't be scary! Everyone has fears they are simply in the eye of the beholder and Blue, when we work with clients, prefers one on one work over five people gathered around him. He is a perfect example as to how we all have different tolerance levels and each have our own fears.
SmartPak supplements are currently helping a majority of the horses on our property by providing some of them with joint support from SmartFlex Ultra Pellets and helping our girthier horses with SmartGut Ultra Pellets. These help keep our horses happier and feeling good for their riding workloads.
To learn more about Nature Heals, please visit:
http://www.nature-heals.org/
To learn more about the Becoming a Herd Program (and other programs offered at Nature Heals, please visit:
http://www.nature-heals.org/therapeutic
To meet the lineup of equine partners from Body N Soul Equestrian please visit:
https://www.bodynsoulequestrian.com/horses
All photos provided by Megan Beyer at Altitude Equine Photography
https://www.facebook.com/altitude.equinephotography/