Pony-Approved Charcuterie
Posted on: July 12, 2022 by Emily Joyce
One of my favorite trends is fancy charcuterie boards. However, sunny days and summertime finds me spending lots of hours at the barn over the beach, so this got me thinking about how I could put an equestrian spin on this! From this came the horse snack board (horscuterie?). I had so much fun making this board and even more fun watching my horse demolish it and try lots of new snacks. I hope you and your horse enjoy as well!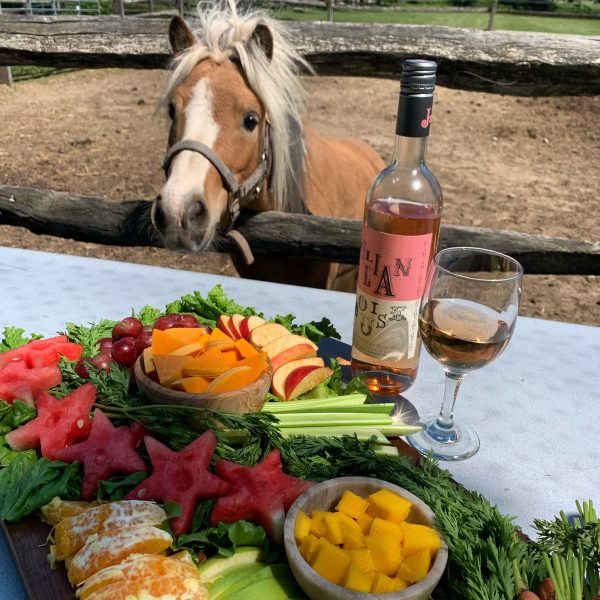 Step 1:
I wanted to have a nice variety of fruits and veggies on the board, so my first step was to do some research into horse friendly options beyond the standard apples and carrots. I found this great resource from Tufts Cummings School of Veterinary Medicine
It's important to remember that moderation is key and any treats or snacks you provide to your horse should be based on your horse's specific dietary needs or restrictions. This is especially important if you have a horse with health issues, such a metabolic or insulin disorders or an overweight horse. Check with your veterinarian if you have any concerns.
I ended up using squash, carrots, celery, mango, lettuce, oranges, apples and watermelon on my snack board.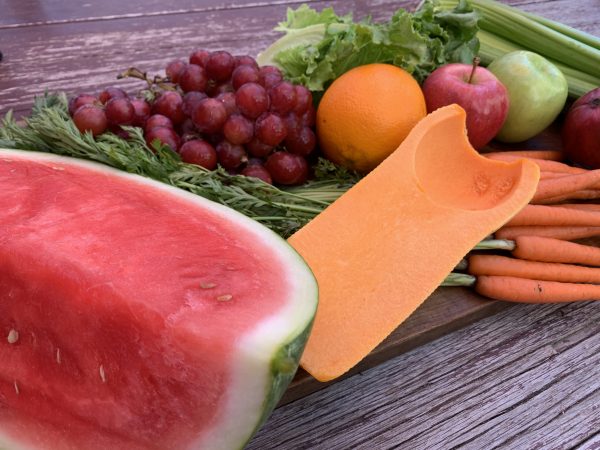 Step 2:
Wash and cut your fruits and veggies. You'll want to make sure that you cut snacks into manageable pieces and remove pits and cores. You can add in fun shapes to your board by using cookie cutters. I made watermelon stars which turned out great!
Step 3:
Arrange! This is the fun part- let your creativity flow. You can add bowls or plates, which create visual interest, and I love to add an element that flows across the board (in this case carrot top greens). I've found that boards look best when you don't have empty space, so I filled in the gaps with lettuce on this board.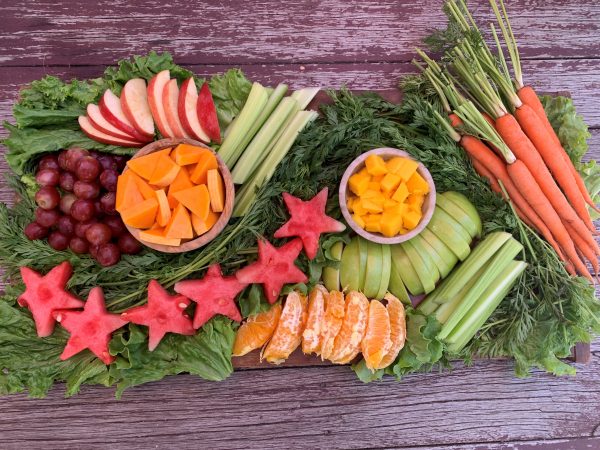 Step 4:
Head to the barn and have fun watching your best friend demolish your hard work. My 4-year old OTTB, Keeper, had never tried most of these snacks. He was a big fan of the carrot tops and celery, but didn't love the fruity components like the watermelon and mango as much. We shared with other horsey friends at the barn who were less particular!