Peek in our Paks: Cora S. & Braveheart
Posted on: July 28, 2020 by Cora Shillinglaw
Ever wish you could take a sneak peek inside our horses' SmartPaks? Now you can! Check out the supplements we love, for the horses we adore.
This Month's Pick
SmartPaker: Cora S.
Department: Engineering
Horse: Braveheart 18-year-old Canadian Sport Horse
Discipline: Eventing
Braveheart and I started our journey together when he was just 10 months old and what journey it's been!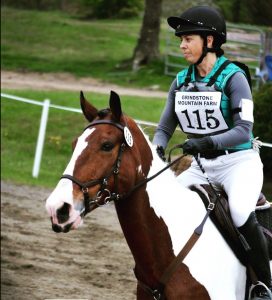 I brought him along on my own from groundwork to backing and eventually into the show ring. I always wanted to try my hand at eventing and it didn't take long for me to realize that his cool, calm demeanor and willingness to please was the perfect combination for an event horse. He is all heart, hence the name, and I knew he would do anything for me. It is a perfect partnership and I couldn't have asked for a better horse to learn the ropes of eventing with. Over the years, I knew that his body was under stress from training, traveling, and competing and I wanted to support him in the best way possible. I wanted to be proactive with the support I was providing for him and it has paid off. Even though he is 18 years old you would never know it by looking at him and watching him move; he is one healthy and happy horse!
SmartDigest Ultra Powder
Even before Braveheart starting training to be an eventer, he would often have bouts of loose, watery stool. SmartDigest Ultra powder provides Braveheart with the digestive support he needs to help maintain a healthy hindgut. Feeding SmartDigest Ultra powder in a SmartPak comes with the added benefit of enrolling in our ColiCare program. I love the peace of mind that comes with the ColiCare program. Thanks to the $15,000 reimbursement for colic surgery I never have to worry about making a tough decision when it comes to doing what's right by my best friend.
<6312>
SmartBreathe Pellets
Braveheart has always struggled with seasonal allergies. Being an event horse puts some serious stress on his respiratory system, so I want to make sure that he is getting the best support. This is especially important during allergy season which just so happens to coincide with the start of eventing season. SmartBreathe pellets provide him with everything he needs to help support responses to inflammation, respiratory cell health, as well as help, protect his airway tissues from seasonal irritants. There was a time when I was re-evaluating Braveheart's supplement program and I foolishly decided to remove SmartBreathe pellets from his SmartPak. After about two months of not being on the supplement, I noticed an increase in the frequency in which he would cough at the beginning of his training rides. I also noticed it would take him longer to recover from our vigorous conditioning sets.
Needless to say, I immediately added SmartBreathe pellets back into his SmartPak and they have stayed there ever since!
<8915>
Exceed 6-Way
I wanted to find a supplement to provided multi-level support for Braveheart. I had tried a few in the past but for some reason, Braveheart did not find them palatable. That's when I gave Exceed 6-Way a try and never looked back. I knew supporting Braveheart's joint and tendons was a major priority when selecting a multi-level supplement and with 125mg of Hyaluronic Acid along with supportive levels of MSM, Chondroitin Sulfate, Glucosamine Sulfate, and Hydrolyzed Gelatin/Collagen I knew I couldn't go wrong. Exceed 6-Way also has active ingredients that help support Braveheart's hoof, skin and coat, gastric, digestive, and vascular systems. This is the perfect, well-rounded supplement to top off Braveheart's SmartPak program to help keep him healthy and happy for years to come.
<10881>
Why Cora uses SmartPaks: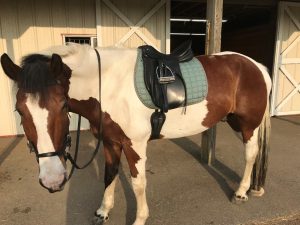 I have been feeding Braveheart supplements in SmartPaks even before I was a SmartPaker. Feeding Braveheart SmartPaks is a no-brainer. I love how I never have to worry about running out and my barn loves how easy they are to feed. The barn also loves the free storage drawer that keeps Braveheart's SmartPaks organized so the feed room stays neat and tidy.  SmartPaks will always be a staple in his program no matter what changes over time.