Peek in My Tack Trunk: Karen S.
Posted on: December 18, 2019 by Karen Sinnott
As a Western All-Around rider, my tack trunk is always full to the brim with great products from SmartPak. Here are some of the products I can't live without: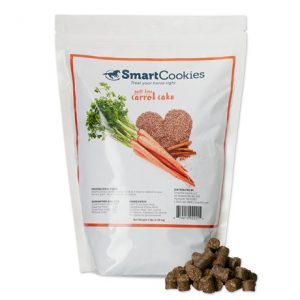 SmartCookies
My mare is what you could call a picky eater! However, she can't get enough of the SmartCookies and especially loves the Guilt-Free Carrot Cake. I always make sure to have a 3-pound bag on hand in her favorite flavor. She can't get enough of these treats and checks my hands and pockets for a few after each ride!


Shapley's Show Touch Up
This is my favorite secret show-grooming product! The white and black sprays can always be found in my tack trunk. I use the white spray to quickly brighten and highlight white markings while the black is perfect for my bay mare's legs. This spray ensures that my mare is looking her best with a polished, finished look whenever we hit the show pen.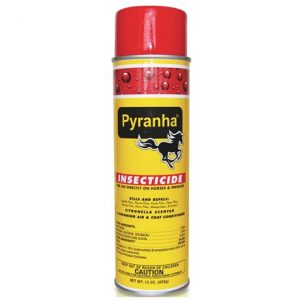 Pyranha Insecticide Aerosol Fly Spray
My whole barn has been using this fly spray at horse shows for years! My mare is very sensitive to flies and as a result she easily gets distracted by them, which isn't what I want in the show pen. This fly spray really repels the flies and keeps them off of her so her focus is on me instead. I also find that this fly spray lasts a lot longer than other fly sprays so I don't find myself reapplying it throughout the day. I also love how easy the aerosol applicator makes it to apply and that it doesn't leave streaks on my horse like other fly sprays often do.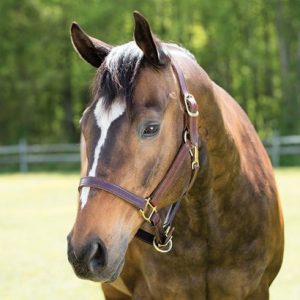 SmartPak Double Stitch Halter
This SmartPak Double Stitch Halter was soft and supple from day one that it became an instant favorite of mine. I love that it is fully adjustable which made it easy to fit my mare's petite head. I added the optional halter nameplate with Macy's name giving it an extra touch. This halter is perfect for the barn and fancy enough for her to wear at shows!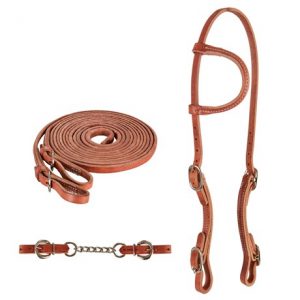 SmartPak Western Tack Bundle
The SmartPak Western Tack Bundle is also a favorite of mine. It is complete with a headstall, reins and a curb strap or chain and made in the U.S.A. The quality leather has held up really well to the wear and tear of training.