New Year, New Goals
Posted on: January 04, 2022 by SmartPak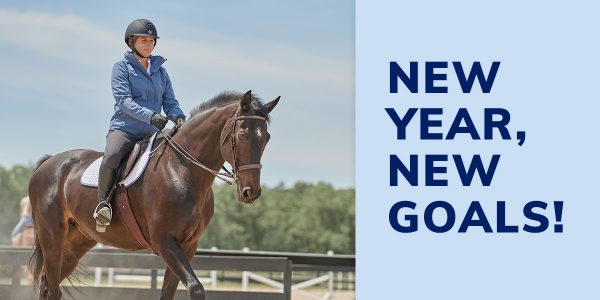 2021 brought a lot of challenges and changes for many of us, so for 2022 SmartPakers are starting off on the right hoof (or paw) with new goals in mind to make this year our best one yet! We're sharing those goals with you, see any that you want to try for yourself? Tell us your 2022 goals in the comments!
Jess R.K. | Customer Care
"Our main goal for 2022 is to get back to what we love the most, which is Eventing! 2021 presented many challenges for us including a bout of cellulitis for Max and a bad fall for me, so we are hoping that 2022 is a better year filled with lots of fun adventures. We are looking forward to the warmer spring months which will hopefully be here before we know it, and we are planning out our show schedule now. Wishing everyone a Happy New Year filled with lots of great horse fun!"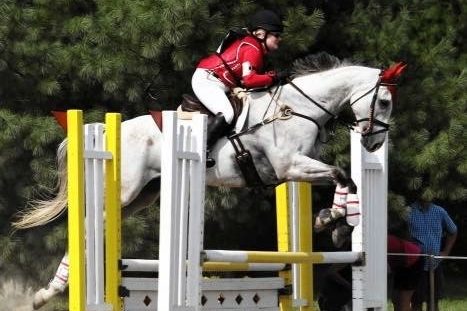 ---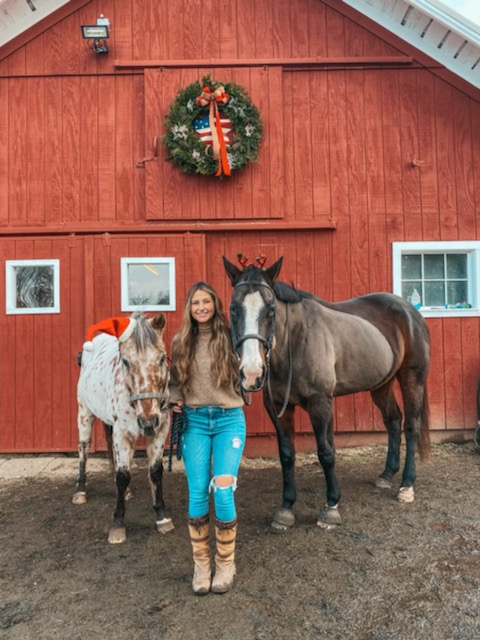 Abigail W. | Customer Care
"This year I want to do things that make me uncomfortable! I've taken a step back from challenging myself, especially when it comes to riding and I've become too comfortable with not stepping outside of my comfort zone. In 2022 I plan on pushing boundaries and exploring what I am capable of – on and off a horse. My biggest goal is to compete in a dressage show or do my first ever event!"
---
Danielle F. | Marketing
"I cannot be more proud of the partnership that my new horse Duncan and I have formed in the 2 short years that we've been a team. My goals for us in 2022 include qualifying for and ribboning at the National Horse Show THIS Adult Medal finals and qualifying for the Ariat Adult Medal Finals. On top of that, I'm also hoping to just have some fun competing in some Hunter Derbies. For my retiree, Indy, my number one goal is always to keep him happy, comfortable, and living his best life as he turns 23 this year!"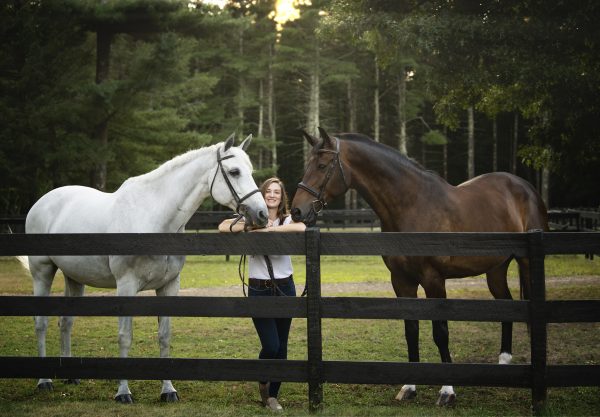 ---
Megan K. | Customer Care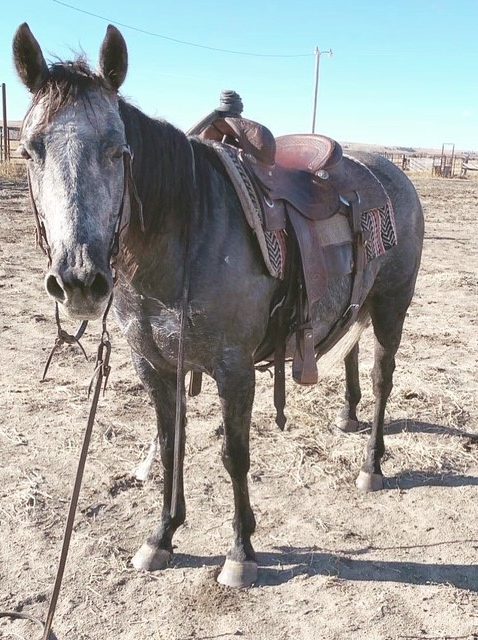 "My goal is to spend more time in the saddle! Craziness is a perfect way to describe 2021 and sadly that put my riding on the back burner much more than I would have liked. I am so excited to get Miss Dime (and myself) back into shape and work towards our goals of getting back in the show pen hopefully soon."
---
Jess D. | Customer Care
"Daphne was recently diagnosed with hemangiosarcoma that has metastasized to her lungs and liver. While we're very sad about this news, our 2022 goals are to help our best girl live her absolute best life. We're working on a "doggie bucket list" of all the things that Daphne loves, and are looking forward to our adventures on walks in the woods while she's able to, beach visits, seeing her favorite people, and spoiling her with all of the love that we can. We're so blessed to have been graced with her presence in our lives and every day we have will be spent making sure she knows how special she is!"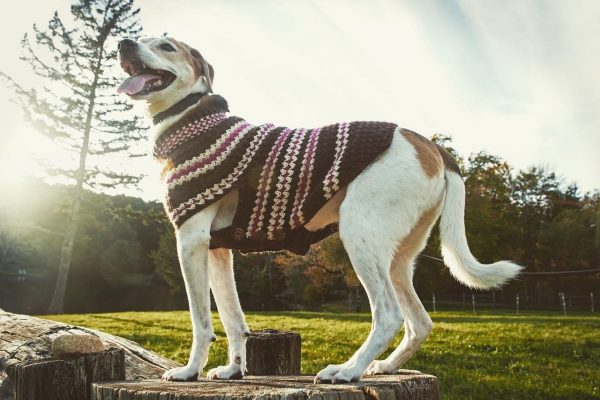 ---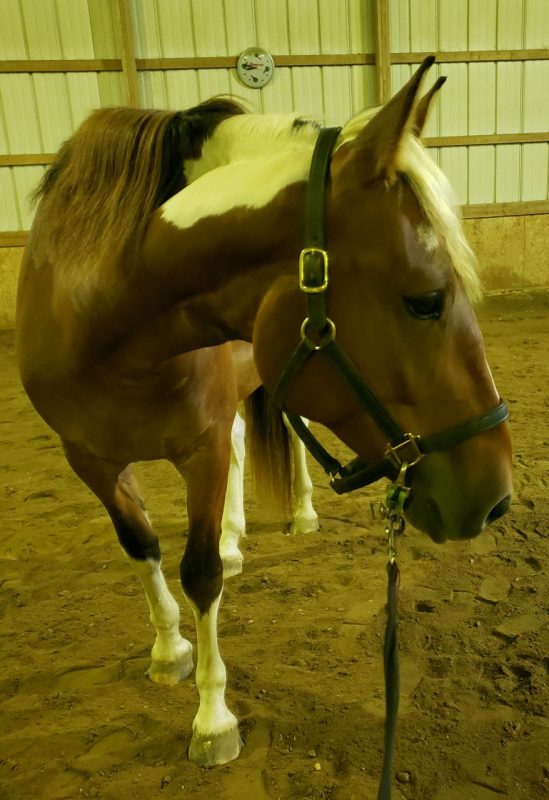 Nancy B. | Operations
"Donovan, my American Bashkir Curly x Mustang, and I have a lot to look forward to in 2022! As a 3-year-old this Spring, he will be started under saddle, with the eventual goal of Ranch Riding & Western Dressage as our main disciplines. We will also be tagging along with a friend on the Pinto show circuit, which will be a great experience for both of us!"
---
Dr. Lydia Gray | Health
Stan Lee (coming 5yo Dutch Warmblood gelding): "Just backed by the trainer in December, my 2022 goals with him are: 1) get on him myself!, 2) switch him into a dressage saddle, 3) walk, trot, canter, leg yield, 4) take to schooling dressage shows, 5) also break him to drive"
Louie (19yo RPSI (Rhineland Pfalz-Saar International (RPSI) aka Zweibrucken gelding): "Louie (show name "Lumiere") is my fun share-boarded horse. I don't have any plans to show this semi-retired Prix St. George horse, just have a good time while we both Build Back Better our fitness, strength, and suppleness. We do participate in dressage clinics, and he has been known to attend a recognized show or two with a young rider."
Billy (17yo, 36-inch, chestnut mini gelding with "luxurious" mane and tail): "I'll be borrowing Billy this year to take to recognized driving shows at the Preliminary Level of combined driving to fulfill the requirements of my promotion from an "L" driven dressage licensee to "r" judge (and earn my Bronze Medal in driving, just like in dressage)."
---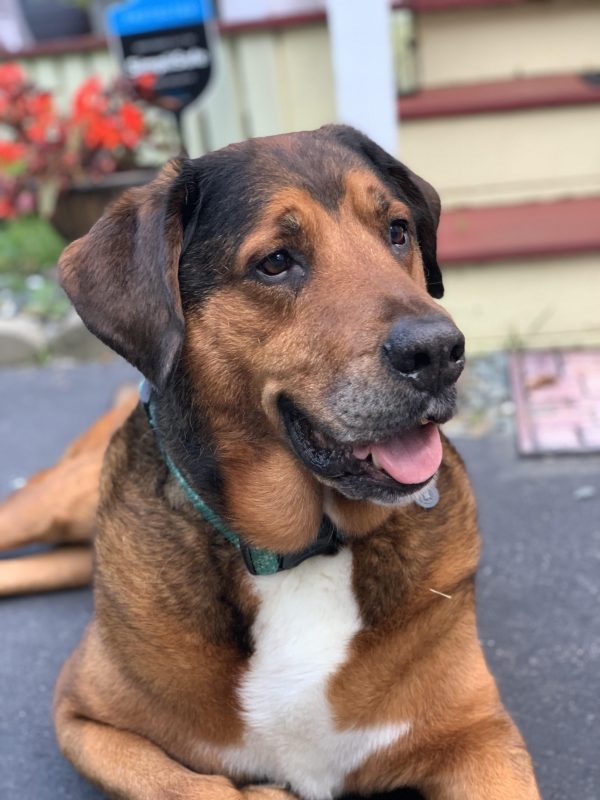 Aleah C. | Customer Care
"I hope to be able to reach my goal for funds to get my super-mutt (Great Dane, Bloodhound, Mastiff, Rottweiler mix) Diesel's cancer surgery all taken care of this year. I would also like to work towards getting and starting a foal once I am settled in my new place in Florida! My fiance and I are going to be building our own little farm down there with Rusty (Tennesse Walking Horse), Magic (Quarter Horse), Diesel (super-mutt), Nala (German Shepherd mix), and Saint (Treeing Walker Hound) so it's wicked exciting!"
---
Al K. | Merchandising
"My goal with Freckles is to be as consistent in our work as possible to have the best year yet! Freckles will be 25 this year and I'm still amazed that this horse keeps getting better with age. I want to keep him in a consistent (low-key) program which means riding when it's cold, setting schedules, and taking lessons. I want to help him stay fit and feel his best so we can keep trying new things, like trail riding with friends, having fun riding in grass fields, and maybe, dare I say, a schooling show? The first time we'd enter a show ring in almost 10 years!"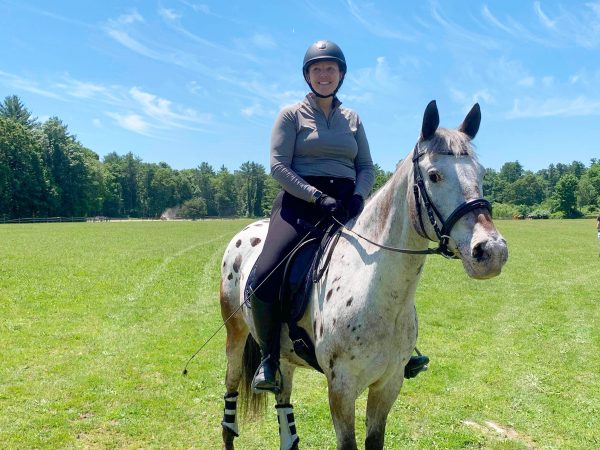 ---
Jamie M. | Client Services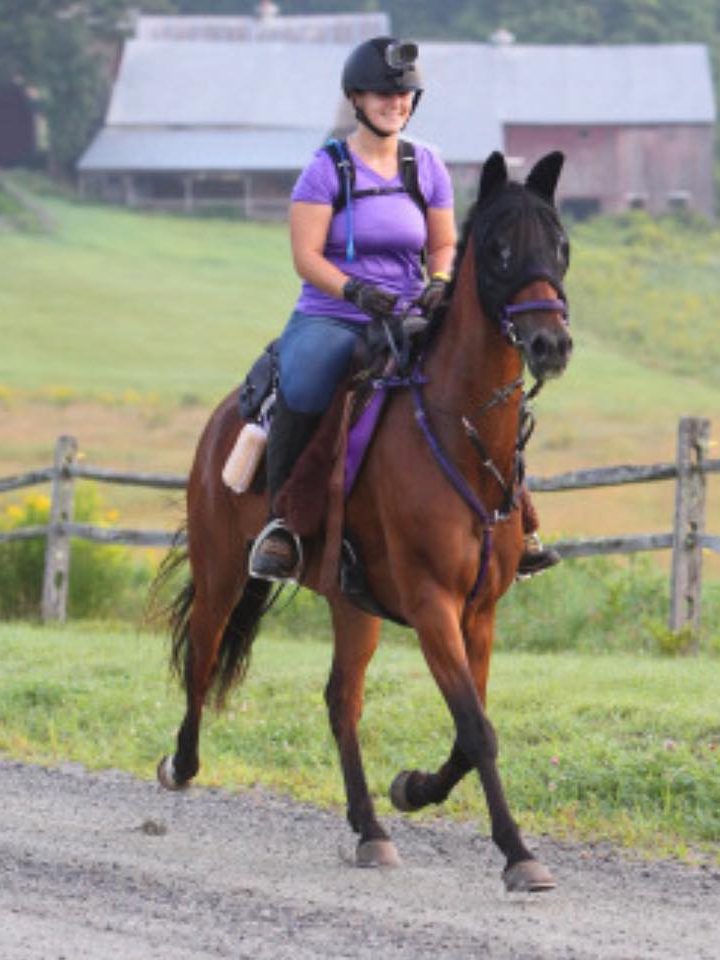 "After a fun first year in endurance riding for my Morgan gelding, Isadore, and me in 2021, we ended the season with a max race ride of 30 miles. Our goal for 2022 is to do our first 50-mile endurance ride as a team! We've already started training and are very hopeful for 2022!"
---
Rebecca S. | Customer Care
"Peach, my American Dingo, will be 12 years old in February and is still a very powerful and athletic dog. My hope for her in 2022 is that she remains healthy and youthful in body and mind. My goal – which is probably also a lot of hoping after 12 years together – is that she will learn to walk a straight line, not stop suddenly directly in front of me, and stop getting excited about environmental distractions and suddenly take off dragging me with her."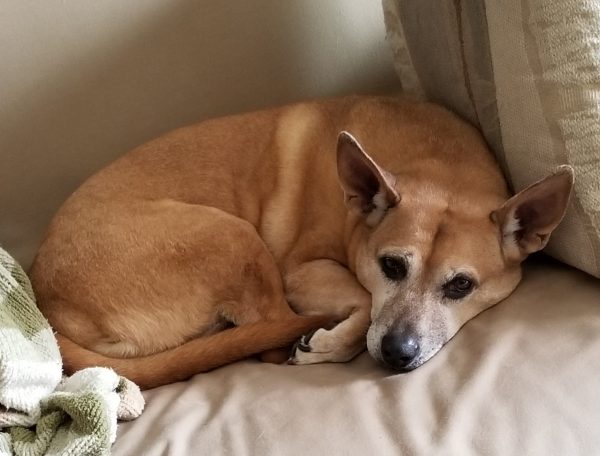 ---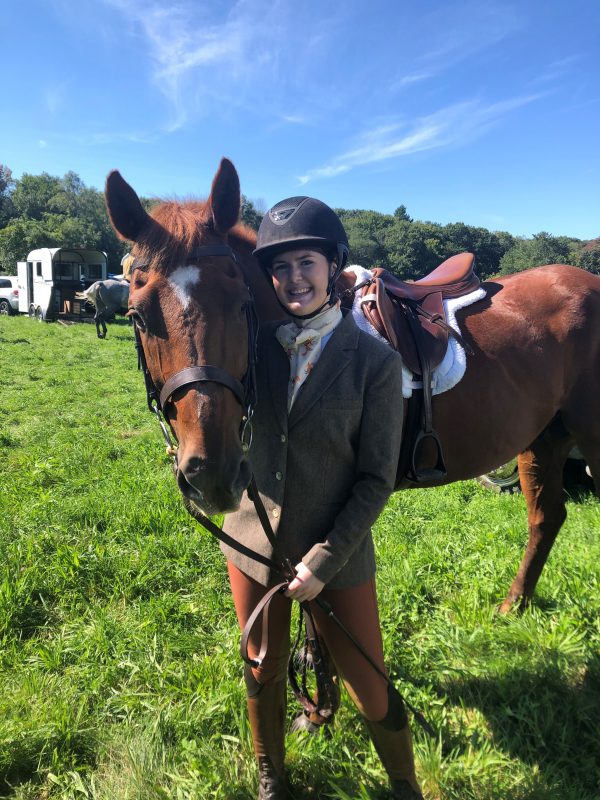 Brigid T. | Client Services
"My goal for both myself and my Quarter Horse cross, Warren, is to get in shape and stay in shape for the Foxhunting season in the spring and fall. Warren tends to be a bit more ~athletically inclined~ than me, so this will probably be much easier for him than for me. But hopefully, we both get to feeling fit and healthy to have a fun 2022 season!"
---
Katrina C. | SmartBarn Services
"My goals for this year are to show Finn in Showmanship and Horsemanship. With his previous owner, Finn had primarily been shown in Hunter Under Saddle and Equitation with just a few Horsemanship classes here and there, so we've been spending the off-season practicing our new Showmanship skills. I showed in Horsemanship as a teenager but primarily showed hunt seat and thought this would be a fun challenge for us both, I even bought a new western saddle this winter so that I could show in the horsemanship this summer!"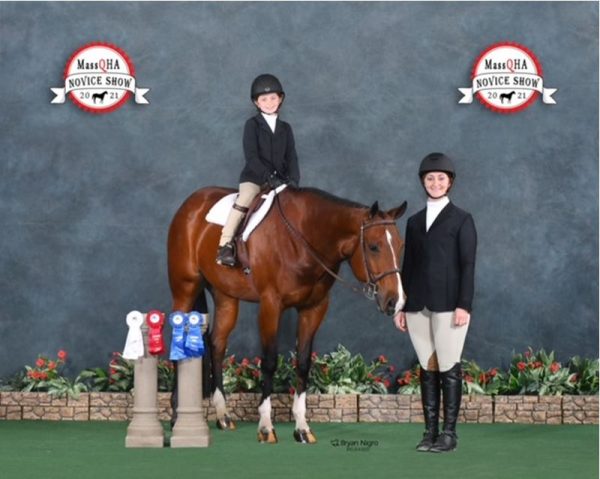 ---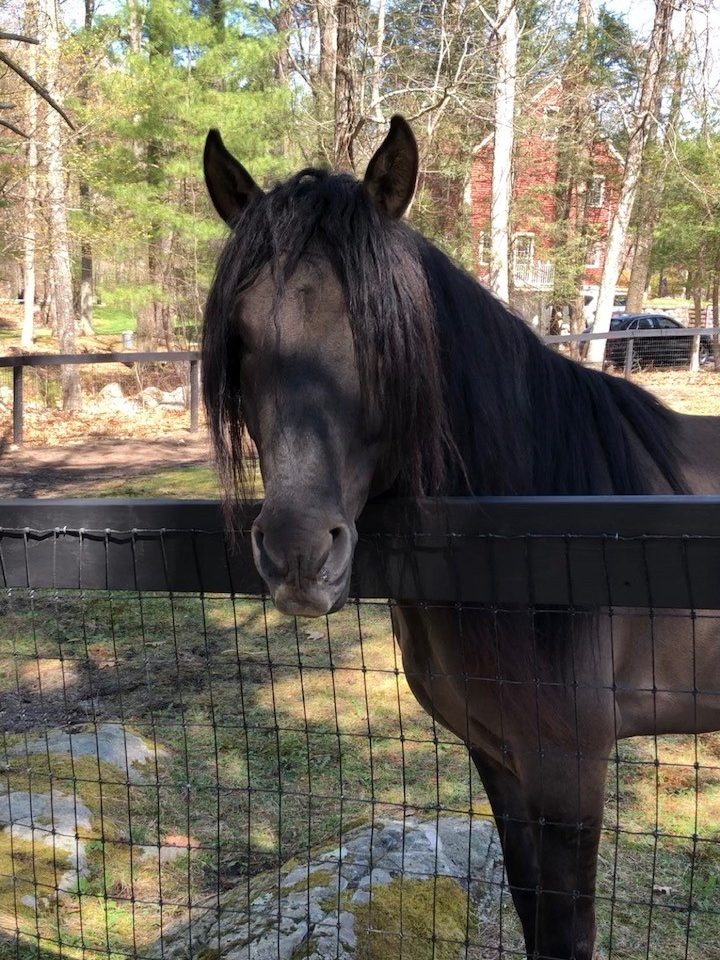 Gina F. | Accounting
"I hope to do professional training with a Natural Horsemanship trainer to bond even further with Two Socks, my new Rocky Mountain/Kentucky Mountain Saddle Horse."
---
Shannon A. | Customer Care
"I have two goals for the new year: restart lessons and try a new discipline. I took what was supposed to be a quick break from the Hunter and Equitation rings, but it quickly turned into several years (oops!). My Quarter Horse, Phantom, is fully retired, so it's been hard to find a lesson program and horses to ride, but I'm hopeful I'll be able to get back into the swing of things this new year. I would also like to take a few reining lessons and expand my riding skillset by trying a new discipline. Change is always a little bit scary but I'm excited for the new year and the new adventures it will bring!"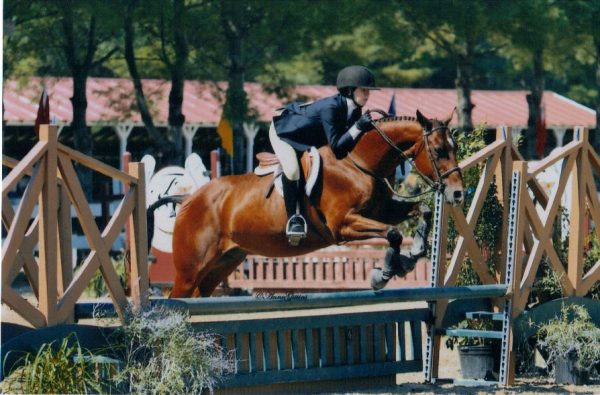 ---
Ellen B. | Customer Care
Nemo (17yo Morgan gelding): "I want to really perfect a conditioning program for Nemo that keeps variety in our work, including trot sets, dressage rides, and some jumping. He's going to be 18 in 2022, and I want to keep him fit, comfortable, and happy."

Goose (4yo Australian Cattle Dog): "My goal for Goose and I is to keep building our connection, his confidence, and to continue to work on his training and always tuning into me during our walks. He's super playful, and I'd love to be able to really channel that into some fun walks and adventures."

With both Nemo and Goose, my overarching goal is to have fun, enjoy their company, build our connection, and have fun together!