Meet Morgan and Joli, our SmartPerks Hall of Fame Inductees
Posted on: October 24, 2019 by SmartPak

At SmartPak, we're on a mission to make the world a better place by using our smarts to power healthy horses and happy riders. Out of the tens of thousands of riders and horse owners that we're proud to call SmartPerks members, our SmartPerks Hall of Fame Inductees have been supporting one special horse for the longest amount of time. This honor celebrates their commitment to changing the world, four hooves at a time by taking great care of their horse. We're thrilled to introduce you to our recent inductees, Morgan and Joli.
I've had Joli, my 27-year-old Swedish Warmblood/Selle Francais cross, for more than 18 years. I was looking for a horse to get me to AAA rated shows and Joli was that horse. However, I almost never met him! After waiting for him to arrive, my trainer and I were pulling out of the farm and in drives this enormous semi-truck and trailer. Joli walked off the trailer, they put a saddle on, and the agent jumped him around a four foot course and he didn't bat an eye. I needed something safe to give me confidence and a horse that would never say no, and that's exactly what he showed himself to be! I rode him once and knew he was the horse for me.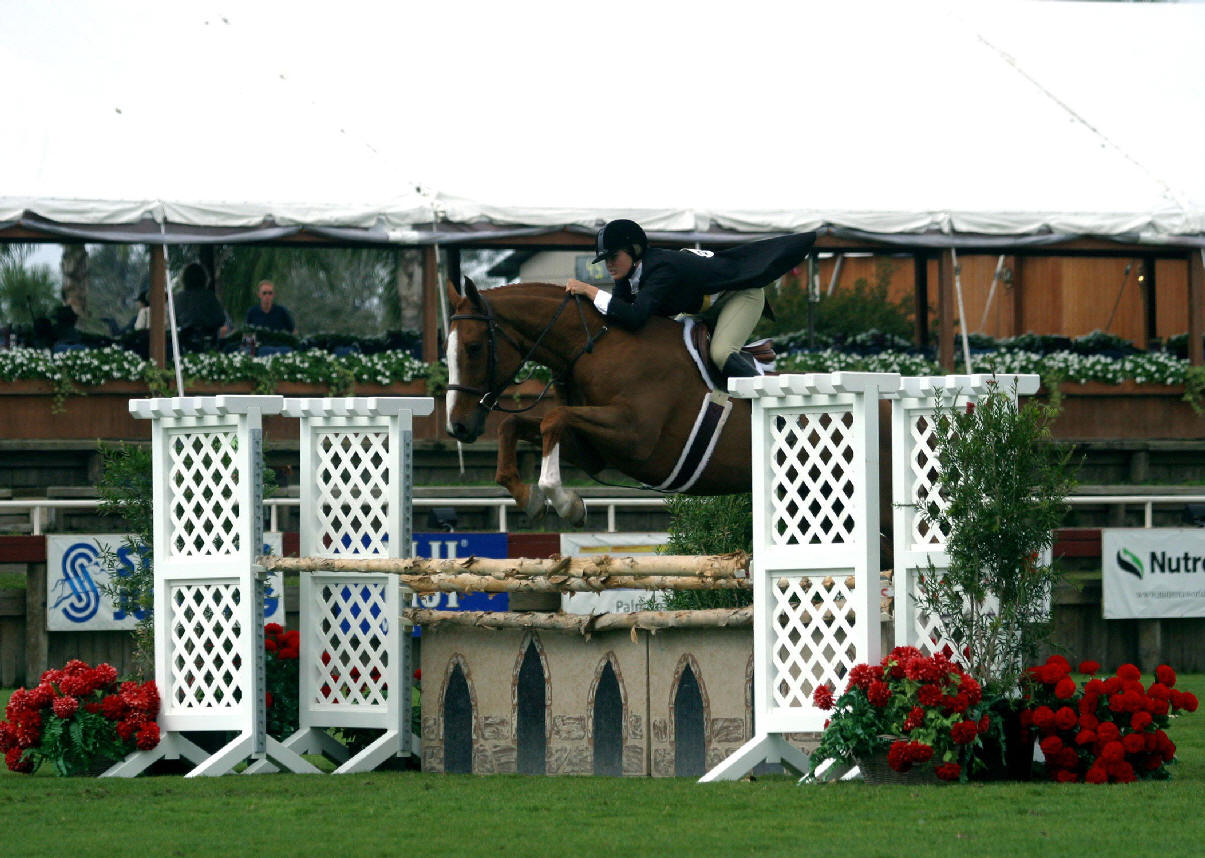 Joli and I showed a tremendous amount. During our time in the show ring we crossed over from the hunters, to the equitation to the jumpers. We started in the children's hunters, which I'd never done before. We ended up leading the nation for the NAL Children's Hunters by over 2000 points going into the finals at the Pennsylvania National Horse Show. I was the youngest one there, and he took the best care of me. I just grabbed mane and prayed. Joli ended up being one of Zone Four's Horses of The Year, and champion for Zone Four in the Children's Hunters. From there, we transitioned into the junior hunters, children's jumpers, and equitation culminating in competing at USEF Medal Finals at the Pennsylvania National Horse Show. Once my junior career was over and I went off to college, Joli and I had one last big win in the SFHJA Adult Medal finals, even after not riding Joli for six months. A bond like that can't be broken and riding Joli had become second nature. With Joli it wasn't always about winning– it was about getting there and doing my best, and being appreciative of what I had, which was my horse.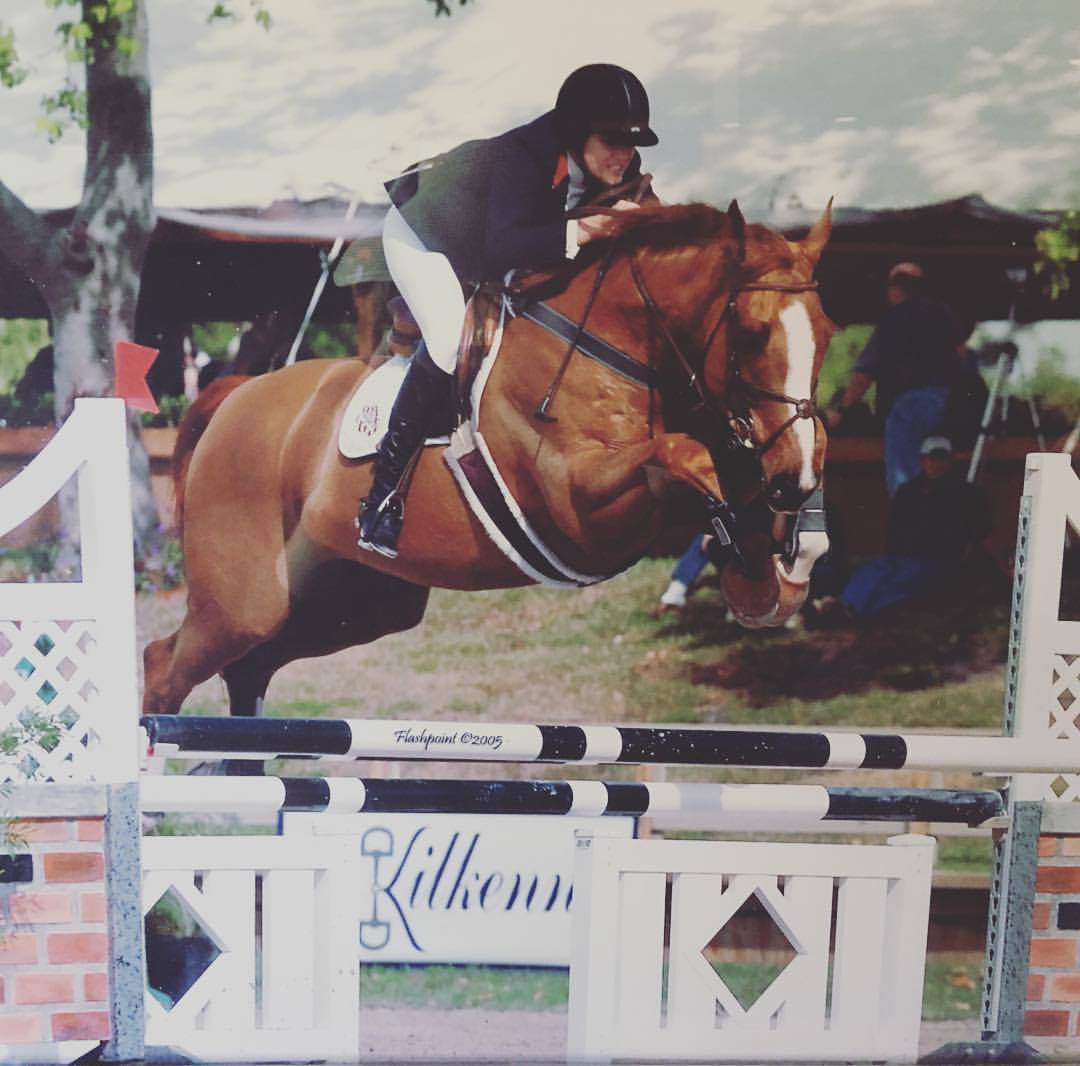 The best thing about Joli is his loyalty and his heart. I can genuinely say we share a deep emotional connection. He comes when I call him and recognizes me and my voice. When I'm teaching up-down lessons with him, all I have to do is say "trot" or "whoa" and he does it. My clients have described our connection when teaching by saying it's like I have an "invisible string" attached to Joli. He is obedient and loyal to me in the arena even when three hundred feet away.
Joli definitely prefers the company of people to the company of other horses, and when he does socialize with other horses, it's usually for mutual grooming and itching. That's how you know Joli likes you: human or horse, you know Joli is your buddy when he rubs on you and allows you to itch his head, under his chin, and on his belly.
The most important lesson Joli taught me was to believe in myself. I always knew that if I pointed him in the right direction, he could take it from there. This allowed me to learn by doing. Riders learn from choices, both wrong and right ones. Knowing Joli would always try to save me and never say know allowed me to become a good rider by making great choices, and learning from the not so good ones!
With that kind of relationship comes a great deal of responsibility. If you have a horse that's going to be there for you, you have to be there for them. I couldn't just be a silly girl and give into my teenage angst. I had a responsibility to this amazing creature to care for and love him, and in turn he educated me as a rider and kept me grounded person.
Joli taught me to have confidence and believe in myself. No matter what stage in my life, Joli remained an integral part of it. After I "aged out", Joli was leased and taught many other young riders bestowing upon them the same gifts he gave me. I always came back to him and him to me. Joli turned my love of horses into a passion, and he's made me an equine professional I am today.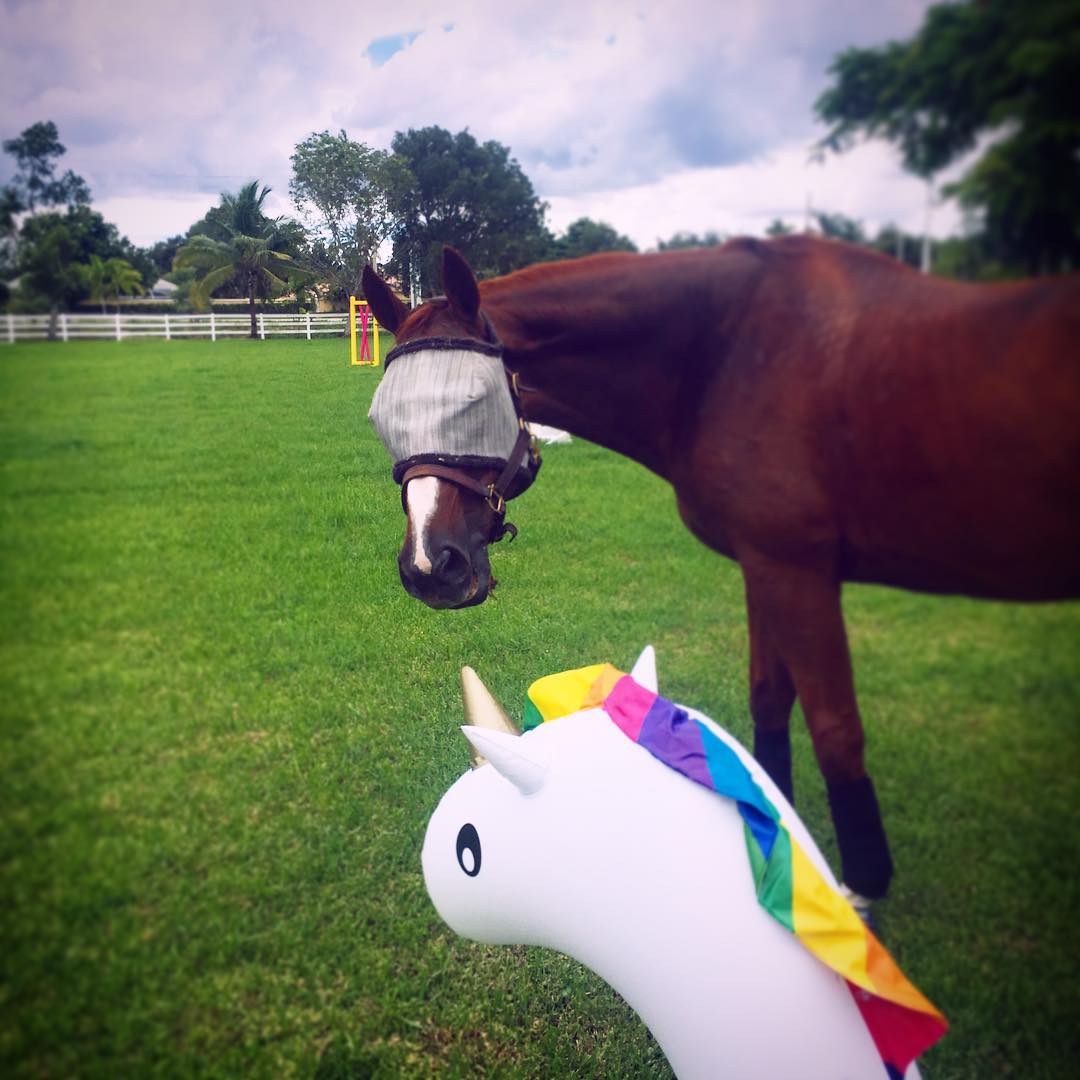 As Joli grows older, I want him to be happy and enjoy his life— he's earned it! Because he's no longer the equine athlete he once was, I want to let him be a horse. He still receives show quality care but now he spends the majority of his time grazing and wandering rather working and training in the confines of a show ring.
I love watching him freely walk across my ten acres. He struts around like he owns the place! Of course as a former show horse turned barn king, he still needs to be maintained. This can be challenging considering his age, former lifestyle, and the workload that came with it. As horses grow older, their physical deficits are accentuated so it's important that I do what I can to maintain his health and keep his coat and body thriving. Joli owes me nothing. I just want him to be happy and healthy. That is why I've continued his Smart Paks all these years.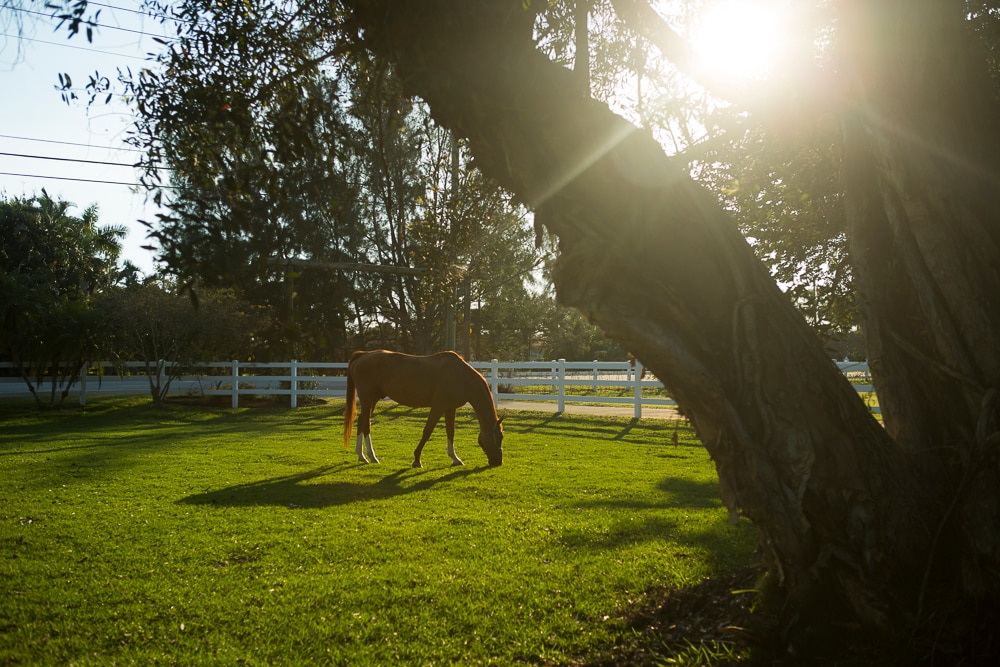 I started giving Joli SmartPaks when I first purchased him 18 years ago, and he's been on them ever since. Joli is extremely allergic to many typical things you feed horses, so it's very important that I know exactly what is in his food and the supplements he receives. I love that with SmartPak, it's easy to see all of the active and inactive ingredients in the supplements.
When it comes to the SmartPaks feeding system, I love the ease in which you can deliver the supplements. SmartPaks are organized, labeled, and dated, making feeding and taking care of him (even with his dietary restrictions) easy. I also love how clean and organized the SmartPaks look in the feed room. You don't want to feed your horse the wrong thing, and SmartPaks make it easy to stay organized.
I know how special Joli is, but now everyone else gets to know how special he is, too. That's what's so special about being inducted into the SmartPerks Hall of Fame! Seeing his name on the cooler in the gift package was really special as Joli use to win coolers and scrims all the time but hasn't had a special cooler like that in a while. Besides that, I was really excited to receive the $500 gift certificate. Now that I have a business of my own inspired by Joli, I'm going to use that gift certificate to support my other horses and give them SmartPaks, too!