Meet Michelle W. and Roani Toni
Posted on: August 30, 2020 by SmartPak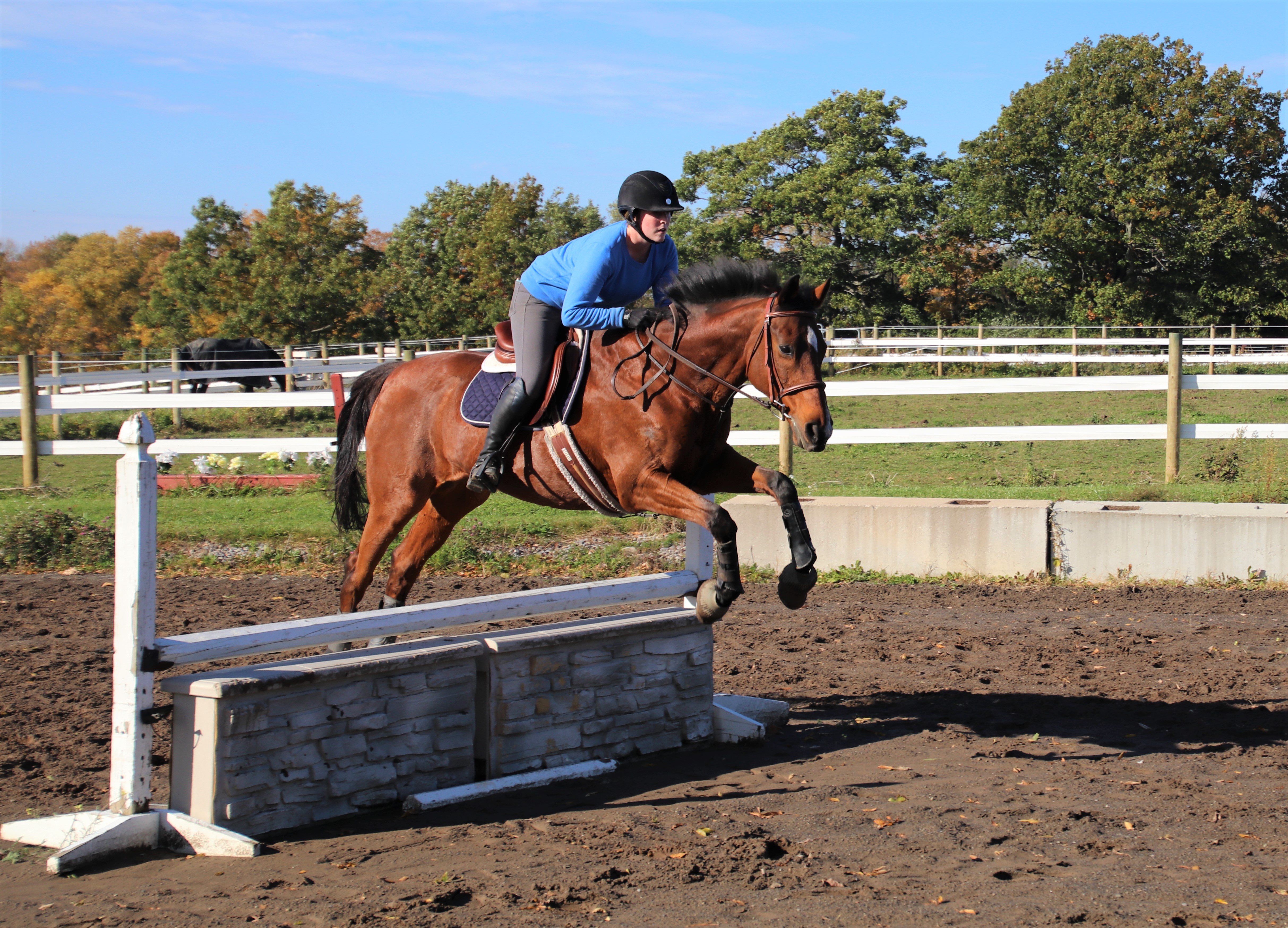 Success Profile:
Roani Toni
Breed:
Thoroughbred
Age:
25
Discipline:
Hunter/Jumper
Owner:
Michelle Wright
---
Why Michelle feeds Supplements:
I first started feeding my horse supplements in 2006. I was constantly looking at hoof supplements as she had a history of throwing shoes and farriers had noted that she had a thin hoof wall. She was consistently on supplements for her hooves, but when I came across SmartHoof Circulate and read that it was formulated to help weak hoof walls I figured I better try it. While reading the reviews, someone had noted that it helped prevent their horse from stocking up. Roani was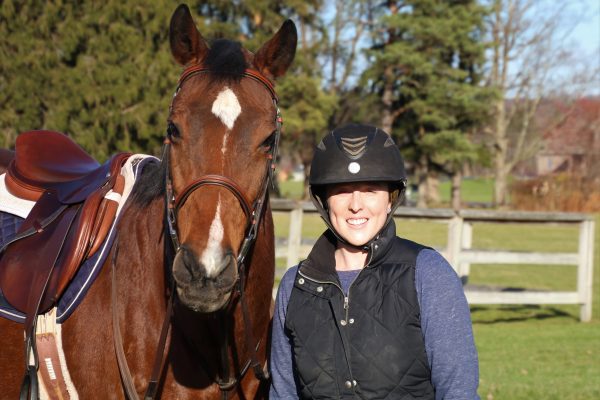 already prone to stocking up in her hind legs when in the stall, and due to an injury, she was on stall rest with hand-walking only for a few months. I bought a bag of the supplement to try before adding it to my SmartPaks. Right away I noticed that the swelling in her hind legs from being stalled had dramatically decreased, so much so that my non-horsey husband even noticed! She stayed on SmartHoof Circulate with an additional biotin supplement.
As soon as SmartHoof Ultimate was released that combined the powers of SmartHoof Circulate with added Biotin and other hoof growth ingredients, I immediately switched. I love that it has all of the ingredients that she needs to maintain healthy hooves and proper circulation. Also, in the years since starting SmartHoof Circulate and now SmartHoof Ultimate, she has not had an issue with losing shoes (knock on wood). We took the injury recovery slowly as she was already 22 at that point, but has been back in work since late 2018, and now at 25 is thriving. She still loves jumping and we enjoy doing local shows, clinics and hunter paces.
---
Why Michelle uses SmartPaks:
I have been using SmartPaks since October 2016. My favorite thing about SmartPaks is that I do not need to fit in a trip to the store to pick up supplements and don't have to worry about being a few days late to get them. They are delivered right to the barn where my horse boards and only take up a small spot on the shelf in the feed room.