Meet Lucinda R. and Murphy (a ColiCare Success Story)
Posted on: July 21, 2020 by SmartPak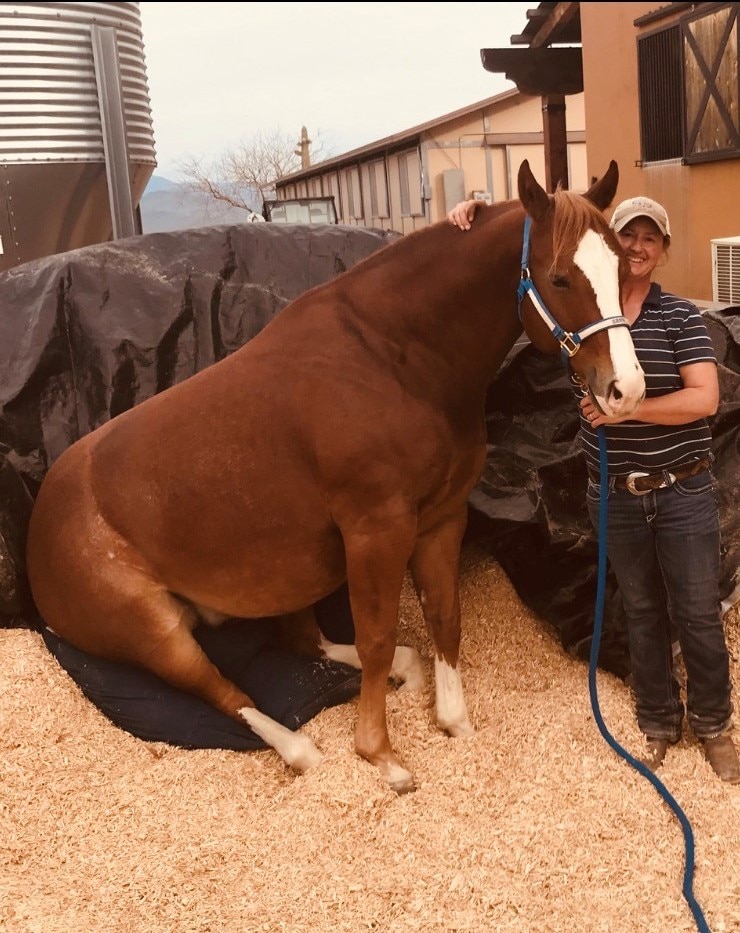 Success Profile:
Murphy
Breed:
Quarter Horse
Age:
6
Discipline:
Reining
Owner:
Lucinda 'Boo' Ross
Lucinda and Murphy's Story:
When I first moved to the USA in 2015, my husband and I were looking for a couple yearlings to start and eventually take to the NRHA/NRCHA futurity sales. We had looked at so many yearlings I had almost given up hope - then we saw Murphy and knew he was the colt for us!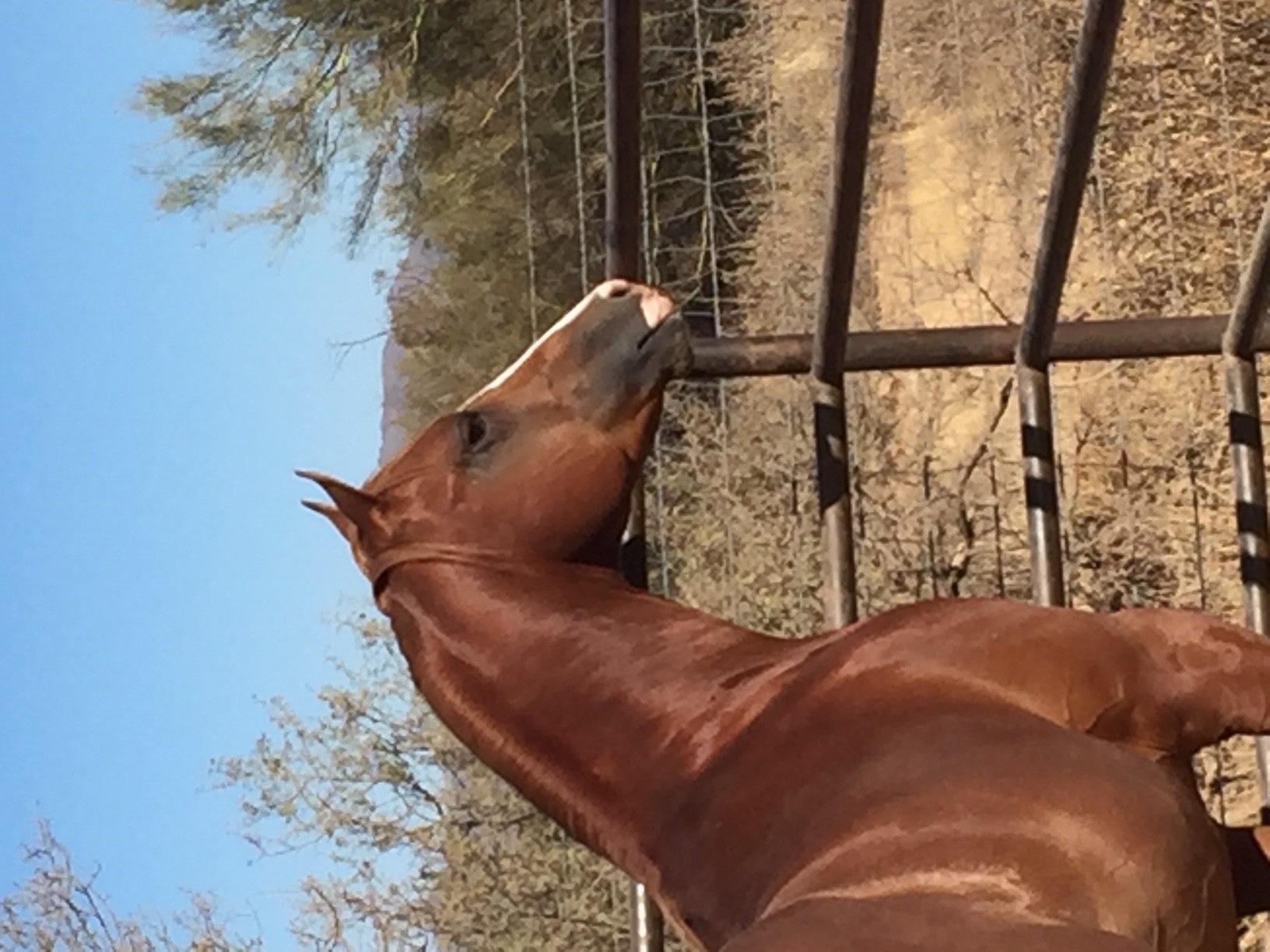 Murphy is a 2014 Quarter Horse gelding by Shiners Lena Doc and is quite the character and very opinionated about everything. While he is athletic and talented, his favorite thing to do is to pretend to spook at everything in order to distract us from making him do work. Murphy makes me smile every day - he is always up to something he shouldn't be. My favorite memory is the first time we put him on a cow and he just came alive and loved it. My husband said we were both grinning ear to ear!
We get horses in all the time who have high-stress levels due to training and showing, and many suffer from GI issues. I wanted to do everything I could to ensure Murphy didn't have to go through that, so after using the Supplement Wizard on the SmartPak website and speaking to a consultant, I put him on SmartDigest Ultra Pellets. We feed his supplements in SmartPaks because it's easy and with AutoShip I don't have to worry about a thing. Plus, we were able to enroll in ColiCare, a great program available with his SmartPak that gave us huge peace of mind!
The day Murphy colicked, it was raining so I'd gone over the road to ride in our friend's indoor arena. We had a great session and I led him home and rinsed him off and put on a cooler. He started to act out of character and within a few minutes it was obvious something wasn't right, and we called the vet immediately. Our vet was with us for about 30 minutes and performed an ultrasound on his abdomen, which revealed that his intestine had flipped over. We immediately loaded him up into the trailer and headed to the equine surgical hospital where they tried to manage him medically for a couple hours, but it became obvious he would need surgical intervention to get through this.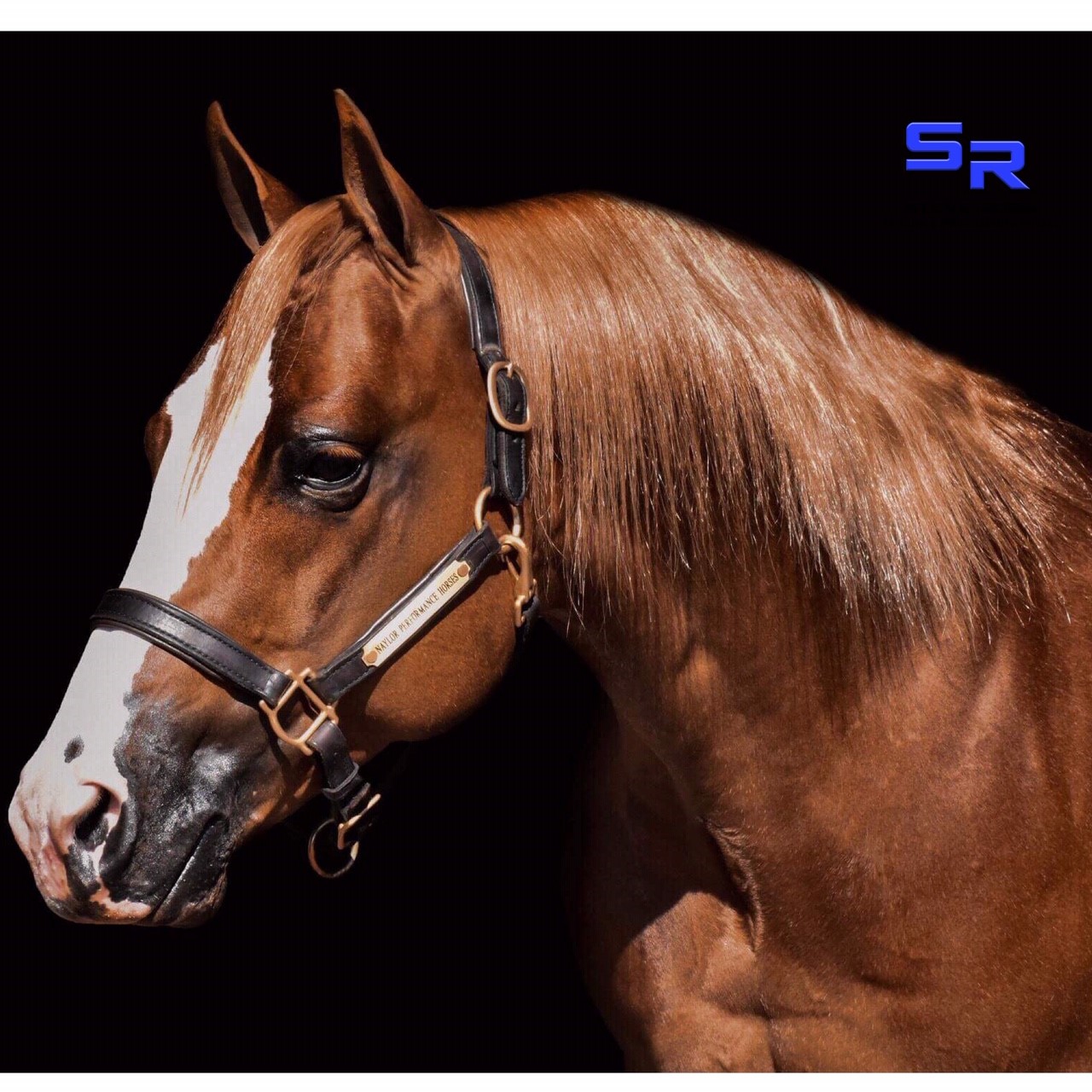 Having the ColiCare was a massive relief and gave us the confidence to give the 'go-ahead' for surgery and was one less thing to worry about. SmartPak was amazing! We called them after the vet recommended surgery and then stayed in touch every couple of days while he was in the hospital. The claim process was incredibly easy – the day Murphy came home I gave the invoice to ColiCare and the very next day they approved the claim in full and I had a check by the end of the week! We had wonderful support from the staff and it really felt like everyone was on our side and genuinely cared about Murphy.
We simply can't express how grateful we are to have had ColiCare, it saved Murphy's life, and during one of the most stressful and worrying times, it took the pressure off us. We are incredibly thankful for SmartPak and ColiCare. In fact, I've probably had 5-6 friends, clients and purchasers enroll their horses already thanks to our experience. Everyone should feed SmartPak and enrolled in the ColiCare program!
Murphy and I are now looking forward to our debut in the National Reined Cow Horse Association (NRCHA) Non-Pro Division next year!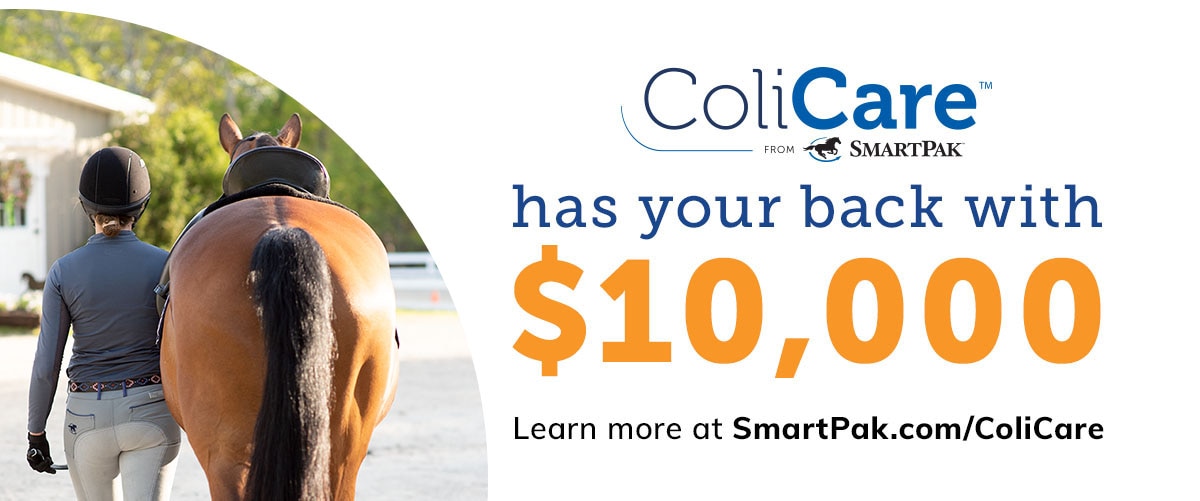 What's in Murphy's SmartPak?