Meet Lauren C. and Duke
Posted on: March 03, 2021 by SmartPak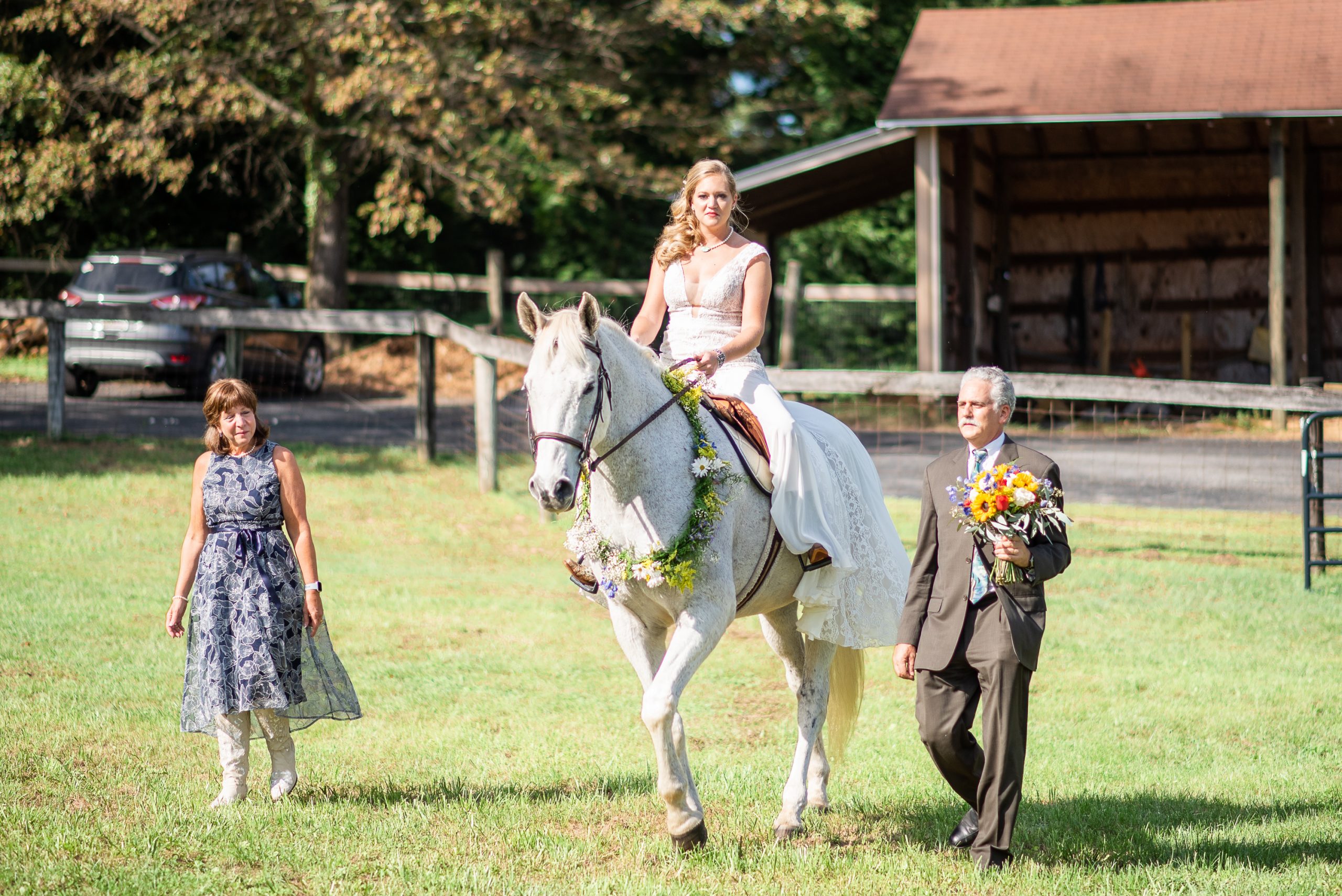 Success Profile:
Duke
Breed:
Warmblood
Age:
20
Discipline:
Hunter/Jumper
Owner:
Lauren Carton
(Above photo by Nick Hanyok Imaging)
My Warmblood Cross, Duke, has been on this for about two years now. He was diagnosed with COPD and I cannot say enough good things about this product. My horse used to have a hard time catching his breath in the warmer weather, and with SmartBreathe, it has really changed how his body handles the warmer, humid weather. I will never take him off this product.
I got married in September and my dream was to ride my Warmblood cross, Duke, down the aisle. I have had him for twelve years and he has been my best friend and loyal companion. It was a hot day with no shade in sight. I did not have to worry about having him sit this ride out though because of SmartBreathe, pellets! Thanks for helping him and I take the most important ride to date!