Meet Katie, Kayleigh, and Winny
Posted on: November 22, 2018 by SmartPak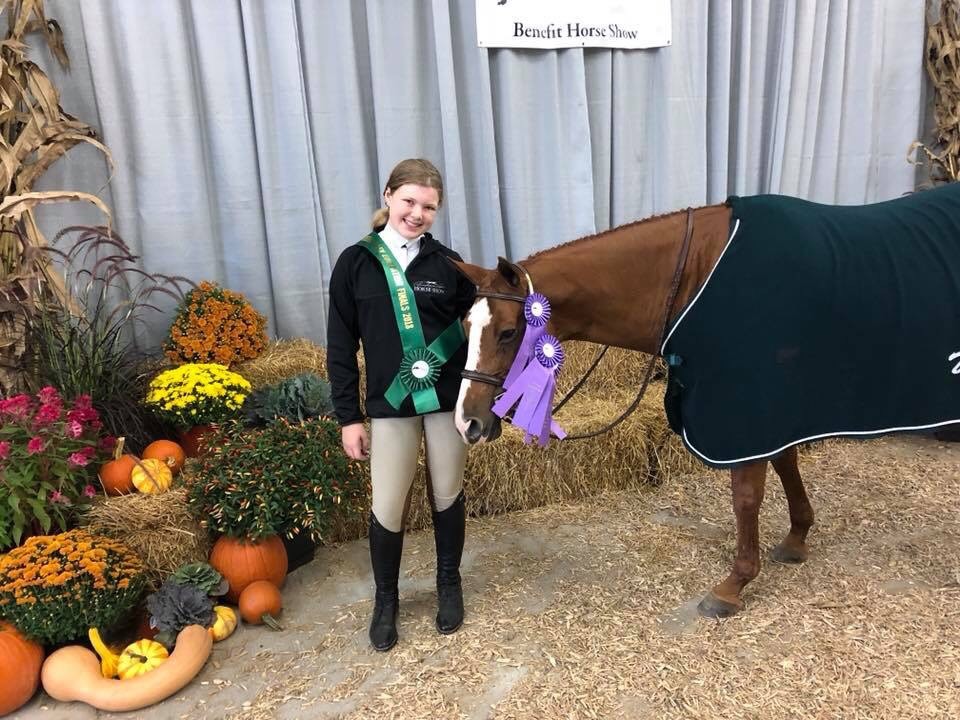 Success Profile:
Wish Come True ("Winny")
Breed:
Quarter Horse
Age:
13
Discipline:
Hunter/Jumper
Owner:
Katie Geyer and Kayleigh Dovidio
My daughter Kayleigh has been riding for a little over three years now, and for the entire time it has been with her pony Winny. Her show name is "Wish Come True" because she was just that – a wish come true for us! Winny has brought Kayleigh up from walk-trot classes to the children's pony division, and they just a completed a very successful year together.
We first learned about SmartPaks through another fellow SmartPaks user and have loved them ever since! It's always such a pleasure to call in and speak to such kind and knowledgeable people. Any time Winny needs anything, whether it's supplements or tack, the kind and friendly people make sure she gets them in a timely fashion!
Winny's SmartPaks include Smart & Simple MSM Pellets to support her joints and SmartOmega 3 & E Ultra for her skin and coat health. We started her on SmartOmega 3 & E Ultra because we wanted to take her coat's luster to another level and support healthy skin. In addition, we liked that it had vitamin E to help her muscles bounce back normally after workouts. She's a star to us and works so hard for my daughter, so we want to help her look and feel her best. With the help of this formula, her coat is now the shiniest in the barn!