Meet Kari W. and Dylan
Posted on: May 23, 2022 by SmartPak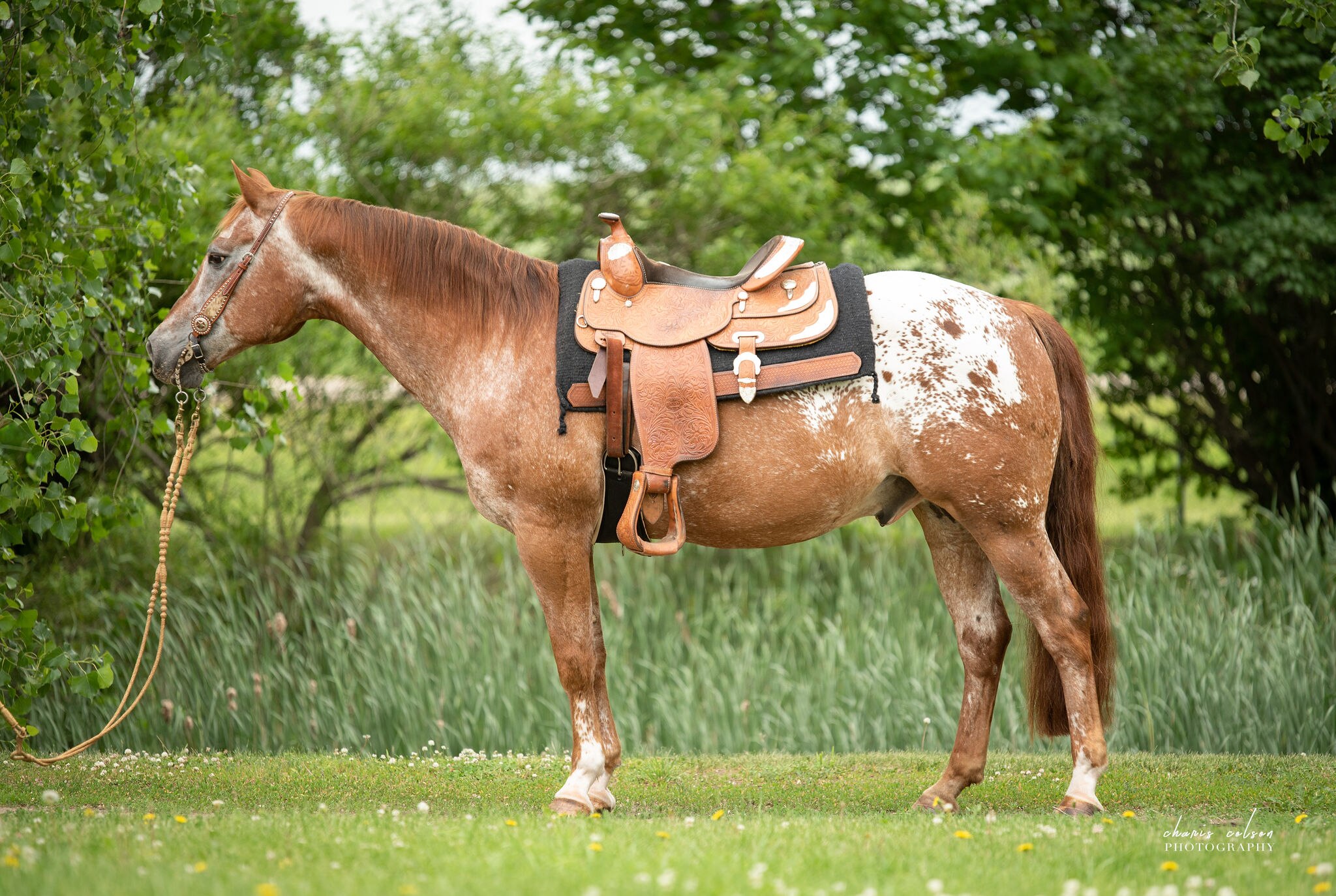 Success Profile:
Hesa Grand Slam ("Dylan")
Breed:
Pony of the Americas
Age:
28
Discipline:
All Around
Owner:
Kari Wegenke
photos by Charis Colson
Why Kari feeds Supplements: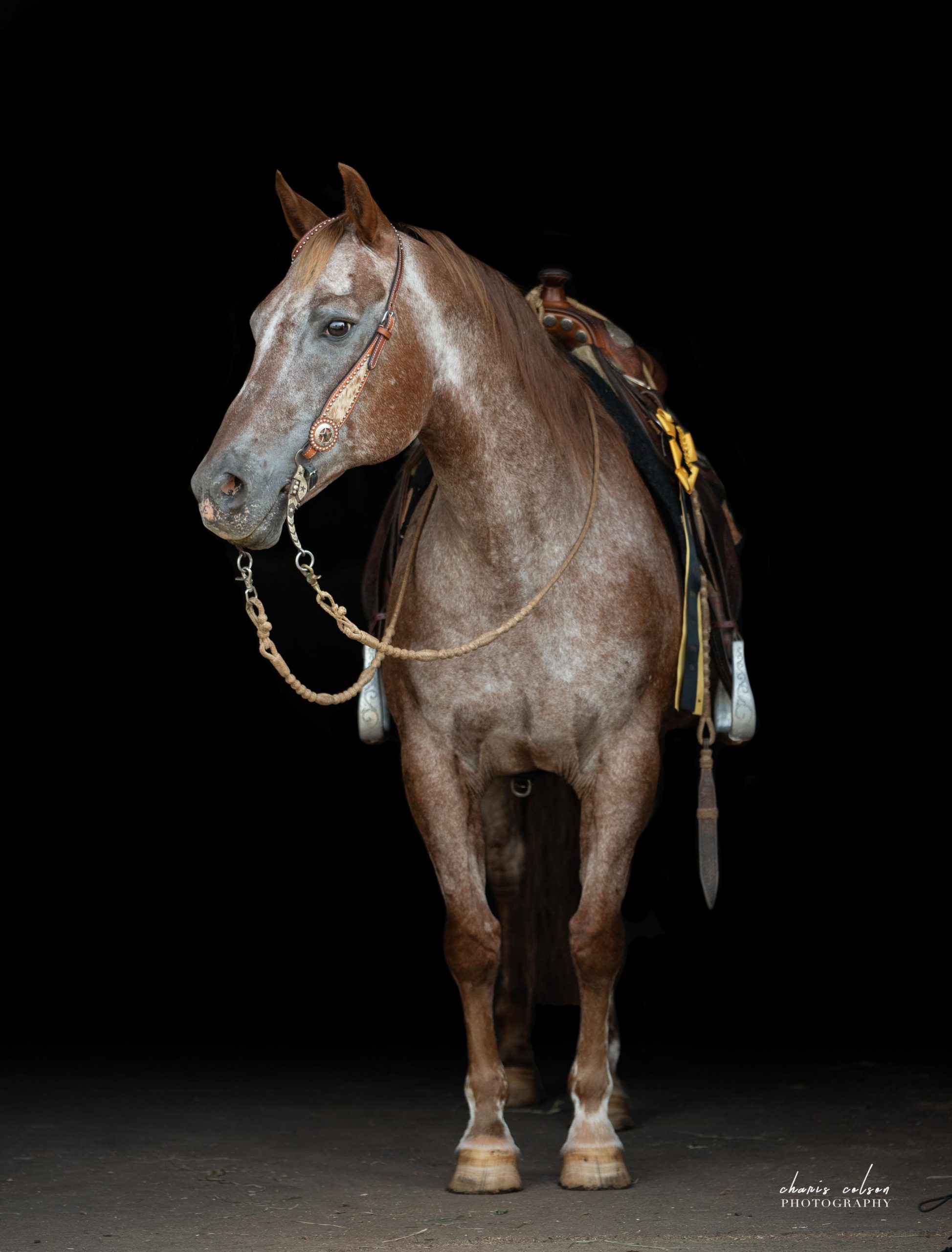 Dylan is a 28 year old POA gelding. He was an all around horse most of his life, showing in everything from halter to pleasure to jumping to timed events. In 2018, we stopped showing all around and focused on western dressage. He was a WDAA World Champion in 2020, and a WDAA reserve International champion in 2021. Dylan has also spent most of his life being a lesson pony while being a show horse.
I started Dylan on SmartPaks because I was sending him for a month of boot camp with a trainer. I wanted to make sure he was getting his supplements at the barn where there was triple the amount of horses then where we were at, and lots more people feeding. Originally, he was on SmartCombo, and after a few months, he looked so good and was moving great! In 2018, he got sore and I didn't want him to need  daily medication, so I talked to SmartPakers and we put him on SmartComfort to help support him for the winter. Finally, when I decided full time competition wasn't healthy for his body anymore, the SmartPak team helped change his supplement from SmartCombo to LegUp Combo. Then, later when I was worried about changes in his living arrangements, I emailed SmartPak again, and together we decided SmartDigest could help him. Dylan is happy, with zero digestive issues, and looks and moves like a horse half his age! It's hard for people to believe he is 28 this year.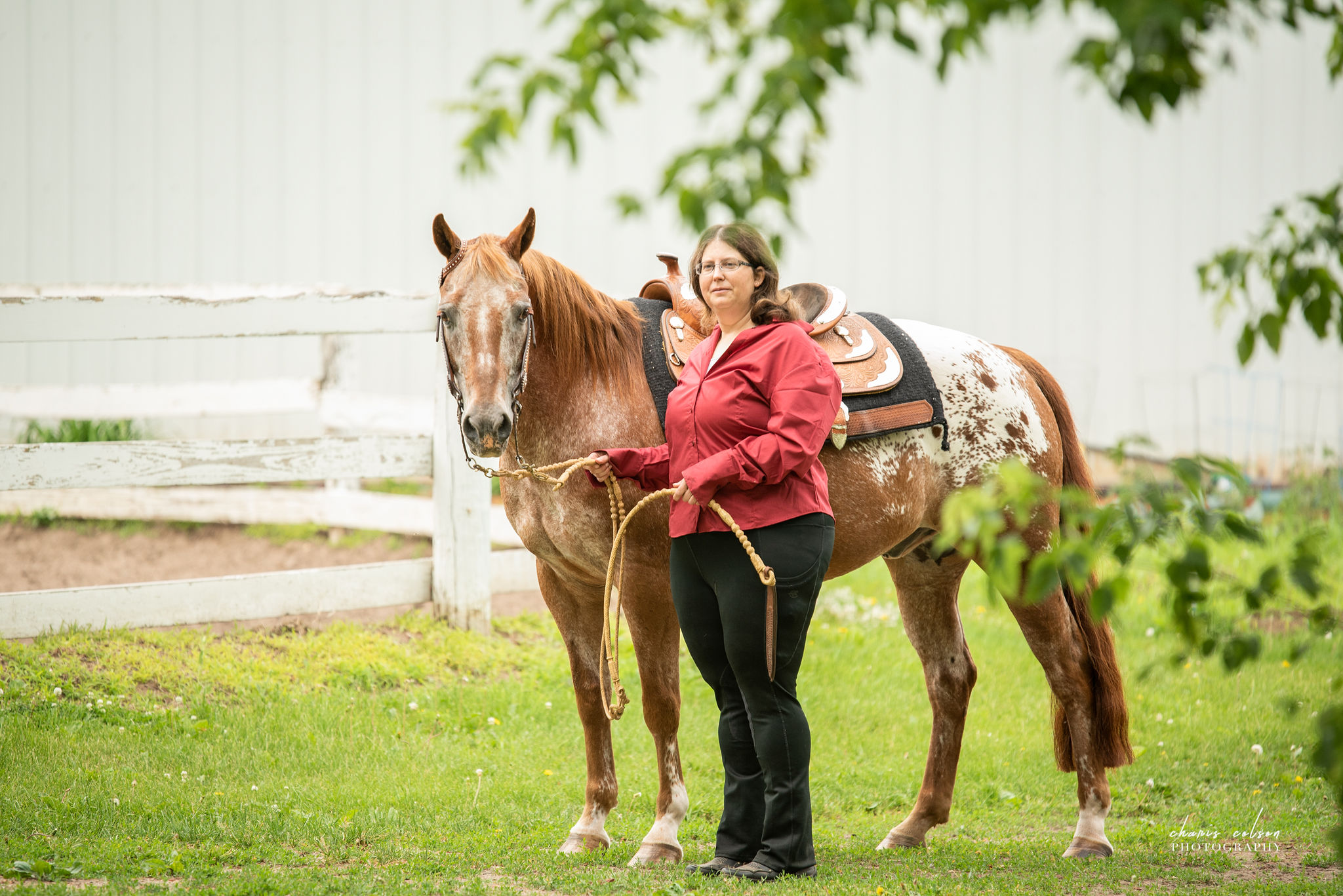 Why Kari uses SmartPaks:
I love the autoship system and not having to worry about running out because I forgot to run to the store, or the store was out of what I needed. It is so easy to change what you are feeding and the staff is so nice in helping you decide what to feed without being pushy! I know he is getting the correct amounts each day, and it's fresh.