Meet Julie C. and Ingrid
Posted on: May 27, 2021 by SmartPak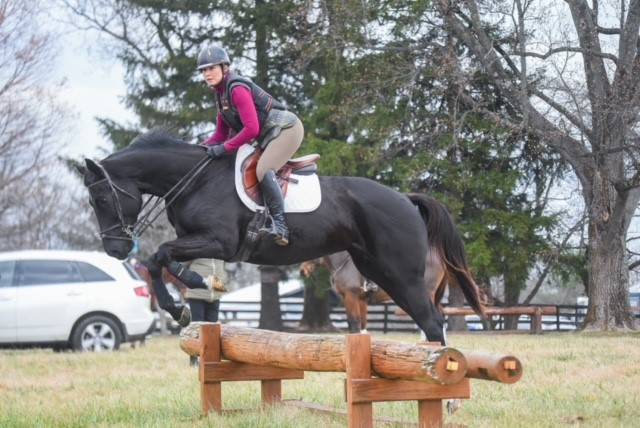 Success Profile:
Ingrid
Breed:
Thoroughbred/Oldenburg
Age:
6
Discipline:
Eventing
Owner:
Julie Cannon
Why Julie uses SmartCalm Ultra:
I bought SmartCalm® Ultra Paste a couple of years ago as a just-in-case for taking my horses trail riding with the kids on board.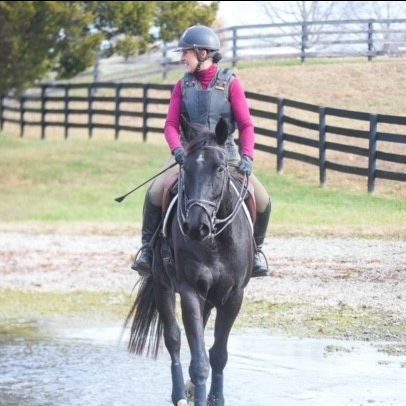 I never needed to use it for that. But many many months later, I'm at an event with my own young mare, who was acting silly, when a friend gave me a leading brand of calming paste to try. It worked okay, well enough to not be eliminated from my first class, but not well enough to place better than last.
When we went XC schooling in Lexington three weeks later I gave my feisty young mare half a dose of the, by this time, almost outdated SmartCalm® Ultra Pellets, and WOW what a difference that made, she was amazingly focused over fences. But then some kids decided to set off the seasons leftover fireworks in the soccer field area: my mare was totally chill, I was more worried than she was. After that day I switched Ingrid to the daily maintenance dose and now she is a different mare under saddle, more manageable and focused on her job at hand.
Why Julie chooses SmartPak:
I love your customer service team. And your quality and satisfaction guarantee is hard to beat.