Meet Jessica G. and Logic
Posted on: July 04, 2022 by SmartPak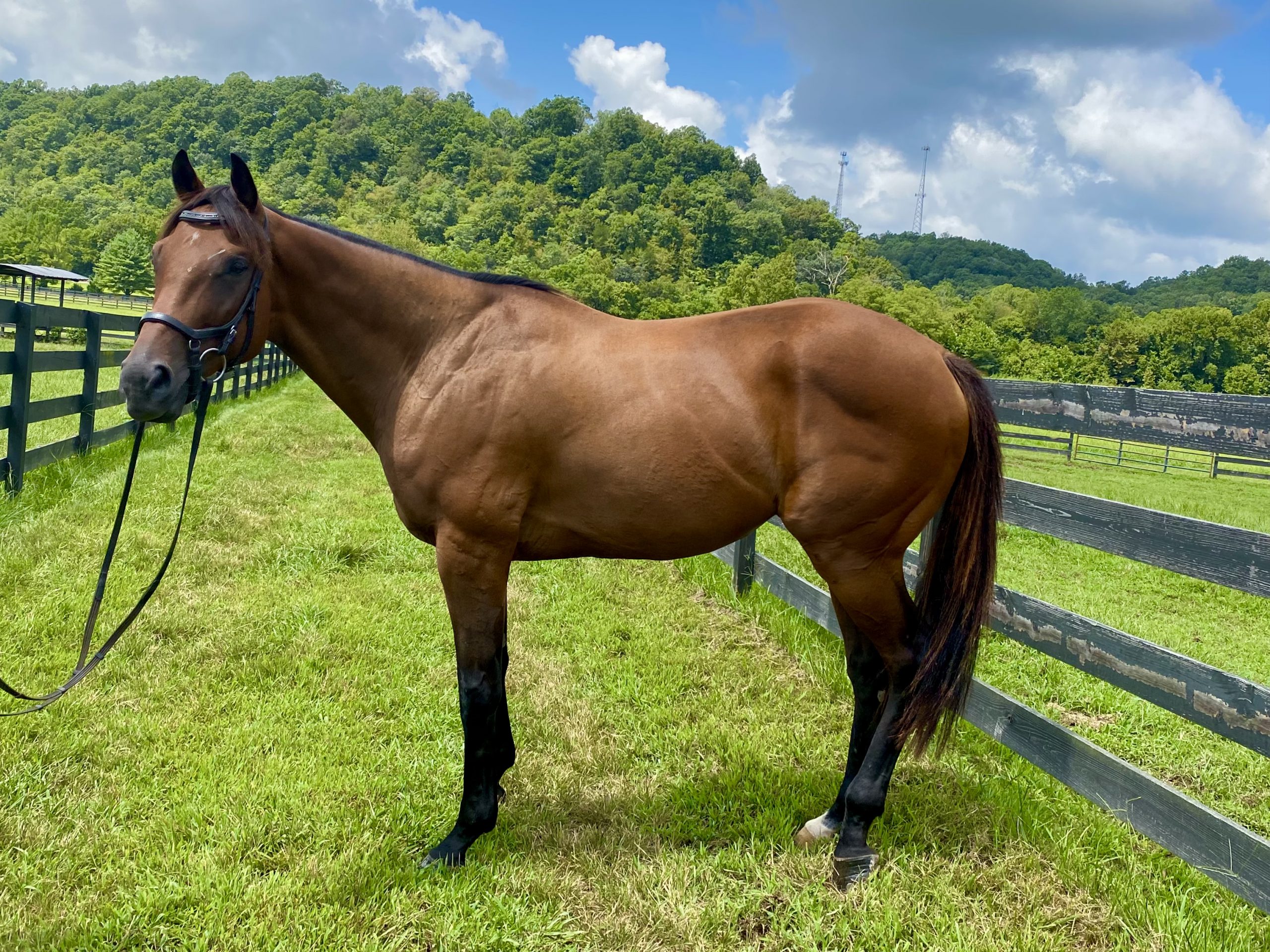 Success Profile:
Hakuna Moscato ("Logic")
Breed:
Thoroughbred
Age:
7
Discipline:
Eventing
Owner:
Jessica Greer
Why Jessica feeds Supplements:
Logic is a 2015 OTTB gelding. He's in moderate work and we ride 3-6 times a week as we're get ready for his first season as an eventer. He was recently gifted to me as I had sold my first horse to purchase a green, young, upper level prospect. Sadly, 10 months and several very large vet bills later, this second horse had to be put down from a freak pasture accident that we fought and fought but he couldn't recover from.

I had exhausted most of my savings and was heartbroken, about ready to give up on horses when a friend of the seller heard what had happened and gave me Logic. So far, we have only done one jumper show but we finished first in every division! We're looking forward to a heavy 2022 show season as I get some show miles on Logic and begin to move him up the levels.
I chose the current supplements Logic is on by reading reviews first, then once I had the supplements narrowed down then I used SmartPak's helpful comparison chart to see which supplement had the best vitamin/mineral balance for my horse. I knew he needed a hoof supplement as he does have the typical Thoroughbred feet, but he now has strong, healthy hooves after only a couple months being on Horseshoer's Secret. When living in Florida, Logic showed signs of shaking head syndrome and arrived with rain rot so I decided to put him on a Vitamin E supplement to help with nerve function and strengthen his immune system. He has not had any skin issues, his coat is practically glowing, and no shaking head! Lastly, he is on SmartLytes simply because he was not drinking enough water and sweats a decent amount during workouts. Since starting SmartLytes, Logic has been more energetic and hydrated.
Why Jessica uses SmartPaks:
Originally I was forced into using SmartPaks as the farm I moved my first horse to required them if they were on 3 or more supplements (it was either that or I DIY my own supplement baggies, but who has time for that?). Since starting them about 3 years ago, I have been absolutely hooked and have expanded to using them for my dog too. The simplicity of ordering my horse's supplements online to have them not only auto delivered every month but also pre-portioned is life changing! No worries on if my horse will be getting all his supplements or when I need to run more of a certain supplement out to the farm.