Meet Emma S. and Guinness
Posted on: March 04, 2021 by SmartPak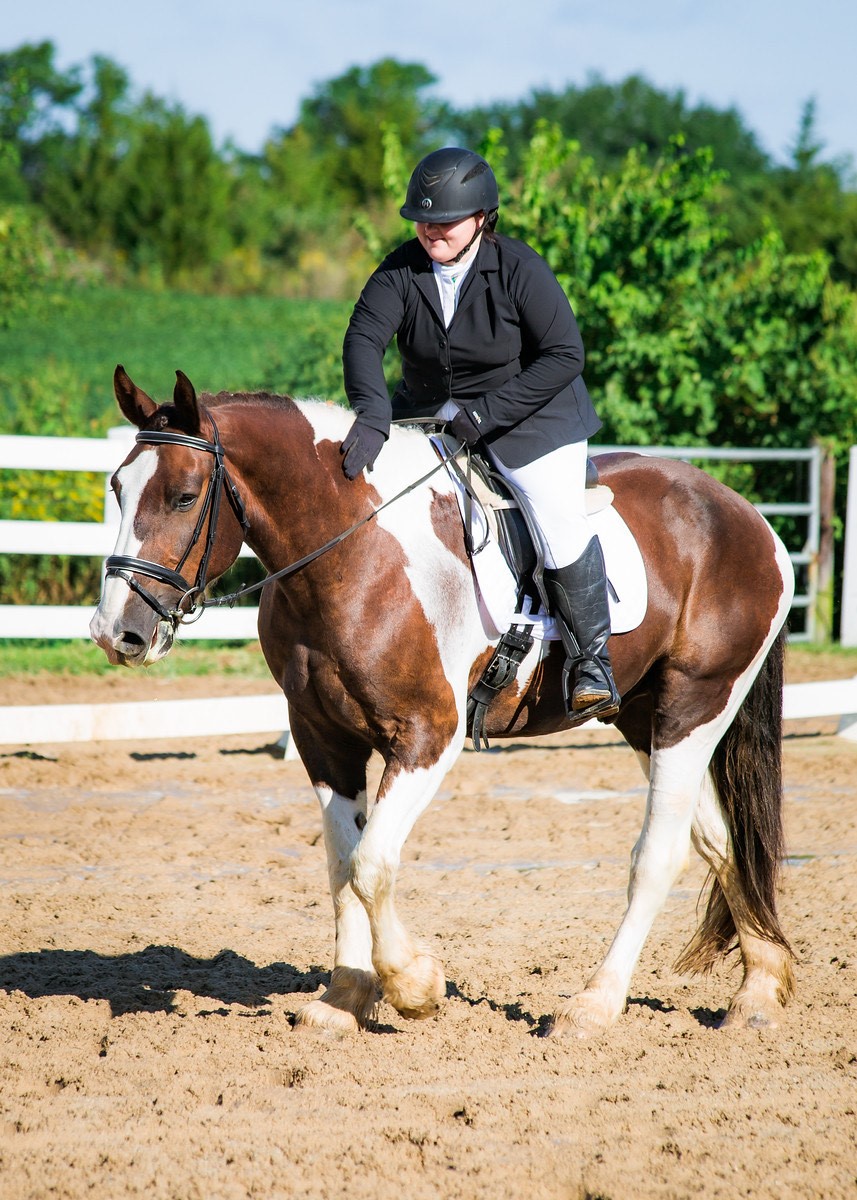 Success Profile:
Guinness
Breed:
Irish Sport Horse
Age:
10
Discipline:
Dressage
Owner:
Emma Slattery
Why Emma Feeds Supplements:
I bought Guinness in February of 2020, right before the pandemic hit, and as soon as he was loaded on the trailer- I immediately started looking for SmartPaks. I knew I wanted to start him on something for his coat and overall balance. He is my first official horse and we currently compete in Dressage together. Through the Supplement Wizard, I learned he would be missing out on key nutrients by not having access to pasture year-round so that was the first thing to go into my cart! SmartPak was incredible with shipping and making sure my SmartPaks were received on time even with the slow postal service. Guinness never had to miss a sleeve of his supplements and I was super appreciative as consistency is so important to me!
I truly believe SmartOmega 3 & E Ultra has made Guinness feel more nutritionally balanced! After just a few months of being on them, people were commenting on his coat and overall ability to keep weight on. Leg Up Joint Pellets I started as a precautionary, but as we have increased our workload I believe this has helped him be more comfortable as he becomes more fit. I'm SO glad I didn't wait to put him on that supplement until he needed it. He's currently on the most basic, low cost but as his workload continues to increase- I will be planning to move him to the next level!
Why Emma Uses SmartPaks:
I love the autoship, the SmartPerks, and it is so easy to put into his current food. I am able to make changes month to month if needed and it shows up in its own strip. So easy to feed and so easy to make changes!