Meet Emma M. and Donovan
Posted on: June 20, 2022 by SmartPak
Success Profile:
Donovan ("Donnie")
Breed:
Oldenburg
Age:
5
Discipline:
Eventing
Owner:
Emma Mason
Donnie is a my 5 year old, Oldenburg gelding. I'm pointing him towards Eventing. He's been competing Beginner Novice, with a planned move to Novice this year. Donnie had a couple of light seasonal colic episodes when he was young, so I started the SmartGI Ultra, and he hasn't had once since! He's young and his work load is fairly light currently, but I started him on a joint supplement, SmartStride Ultra, too, early in an effort to preserve his body for as long as possible.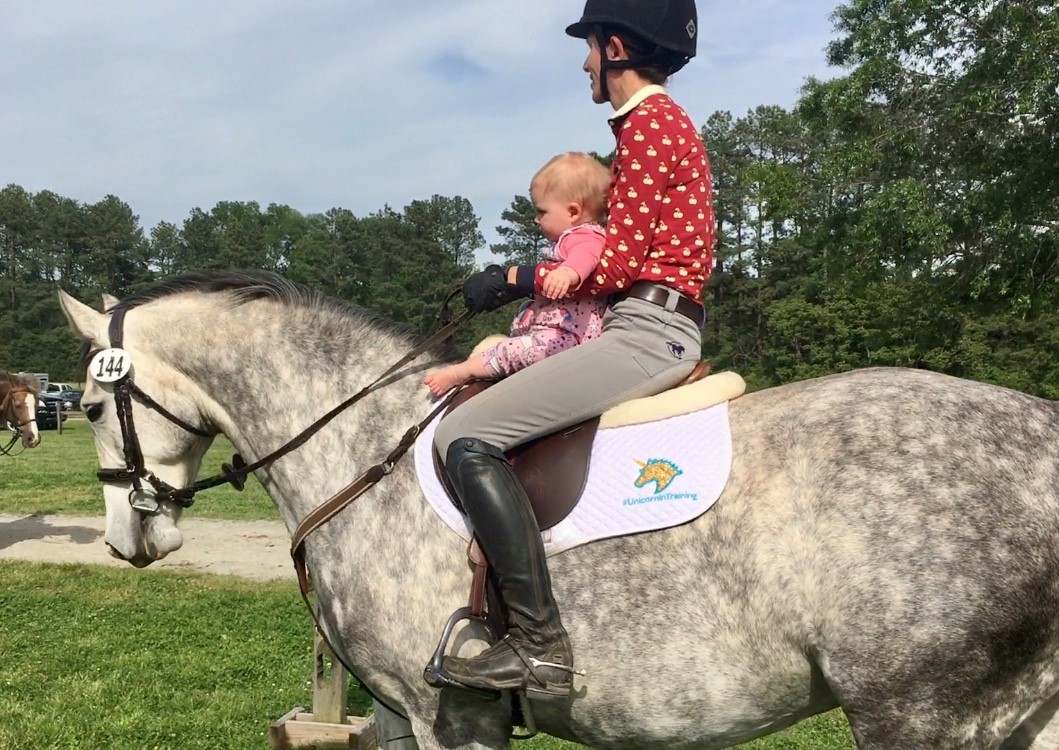 I'm a licensed veterinary technician, so I know that the sooner you can start supporting joint mobility, the more successful you'll be.
Donnie is worth his weight in gold. He does everything I ask of him with his whole heart, whether it's calmly packing my daughter or husband around or bravely blazing around the cross country. And I want him to be still galloping around the cross country comfortably when he's 25! I'll do everything I can to keep him healthy and happy for as long as possible, and SmartPaks are part of that. He's been on his supplements since he was two. They arrive on time every time, and he always eats them! The ease of use in a boarding situation is unparalleled.