Meet Emily A. and Dudley
Posted on: August 01, 2020 by SmartPak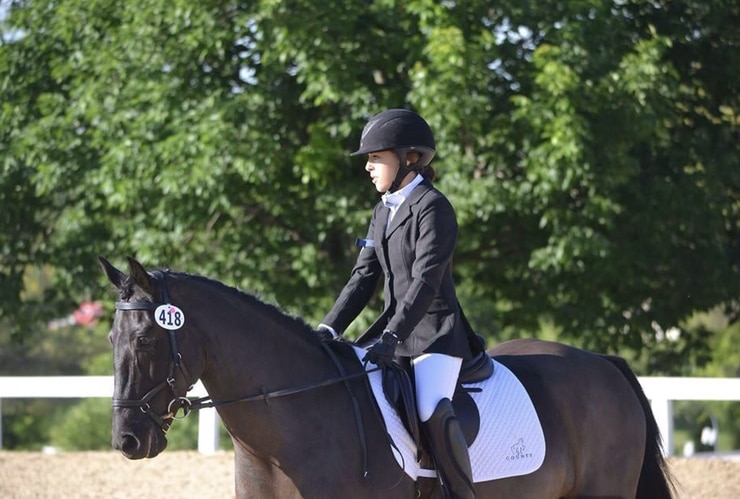 Success Profile:
Dudley
Breed:
Morgan Cross
Age:
18
Discipline:
Eventing
Owner:
Emily Aukerman
---
Why Emily feeds Supplements:
When I bought Dudley back in 2015 I thought it was best to continue his supplement regimen, so I made my own account and continued to order supplements for him! After a year I noticed he needed more than what he was getting, so I did a lot of research through SmartPak and was able to find the best supplements to suit his every need!
Thanks to SmartCombo, his coat is now extremely soft and shiny. He had issues with his hooves when I first bought him and now, every single farrier I have used has said that they cannot believe how much hoof he grows within 4-8 weeks and how strong his hooves are. He no longer has abscesses, no cracking, no soreness, nothing!
Since he is an older horse, the SmartFlex Senior Pellets and SmartMuscle Mass Pellets have helped him in being able to maintain a perfect physique as he gets older.
SmartPak supplements have been a huge helping hand for my horse, he is no longer in any discomfort and looks/feels amazing!
---
Why Emily uses SmartPaks:
My favorite thing about SmartPaks is the reliability of them and knowing my horse is getting the best supplements I can give them. I love how easy and versatile the pre-made wells are to use and re-use for other purposes! I no longer have to stress about if my horse is getting proper nutrients or not.